In recent years, ukuleles have moved into the spotlight—including at the Chinese Congregational Church on Walter U. Lum Place in Chinatown. Two and a half years ago, congregation member Katie Taylor was looking for a way to build bridges between the church and the community when she dreamed up a fresh idea: establishing the Ukulele Club of Chinatown.
Taylor, who plays the ukulele herself, recruited a brave band of novice and experienced musicians from the church and the larger community. She conducted workshops for those new to the instrument like Al Yuen, a retired San Francisco Unified School District principal who at 82 joined as a rank beginner.
"I thought the ukulele might pick up my spirits as I was recovering from serious surgery," he said. It did, and Yuen has been a dedicated club member ever since.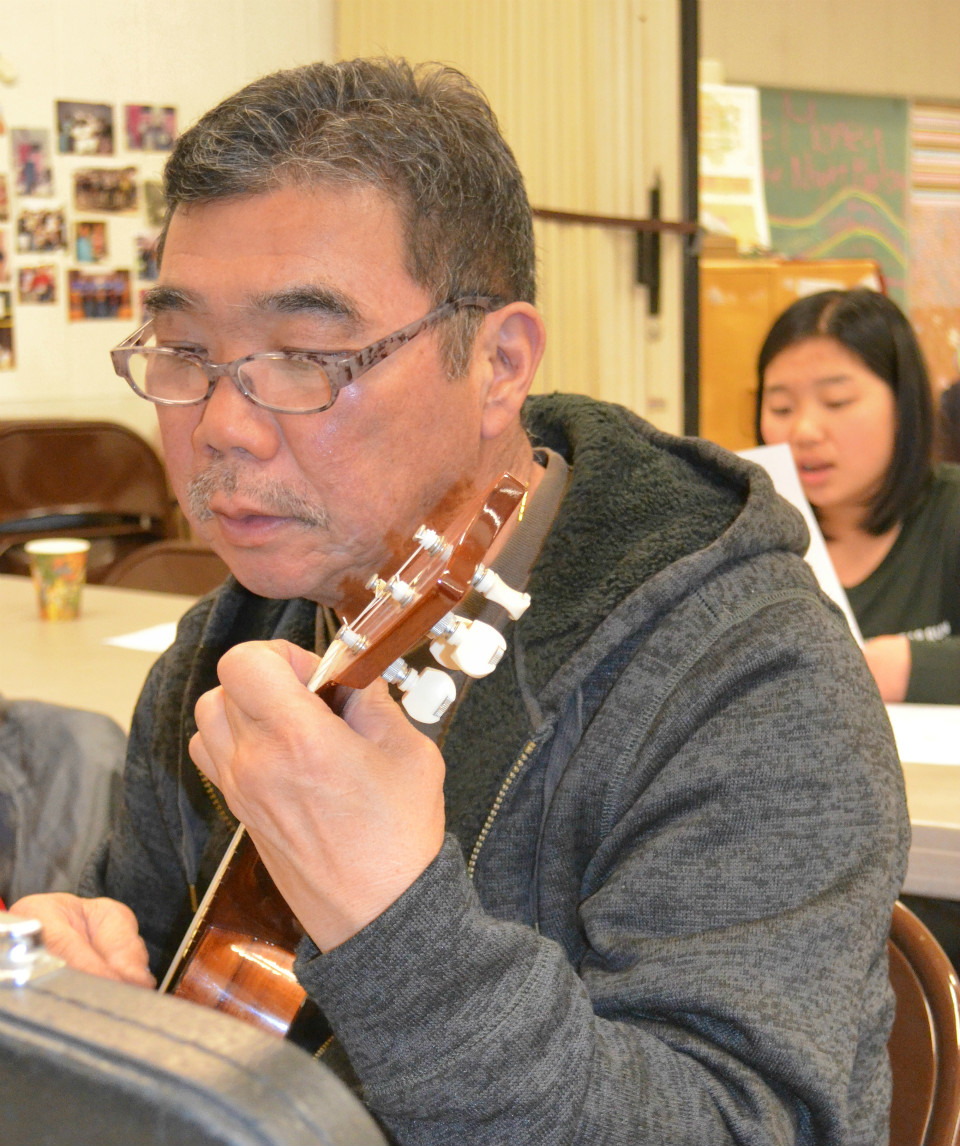 Curtis Jung, another member of the founding group, echoes Yuen's endorsement of the ukulele as mental remedy. Jung, who has become the group's chief cheerleader and mentor, says, "The ukulele is easy to learn and fun to play. The players I know are friendly and helpful." Jung knows of what he speaks, as he spends several days a week jamming with a selection of the more than the 50 ukulele clubs in the Bay Area.
The church's pastor, Reverend Sebastian Ong, also a club member, suggests another of the club's benefits. "Lots of people who grew up in Chinatown have moved away. The ukulele club is a way of bringing them back to the community."
And anyone who might be put off by the idea of a ukulele club, fearing endless variations on "Ain't She Sweet," have not seen founder Katie Taylor in action. Taylor has added two elements that make this club special. One is the theme she creates for each monthly meeting: one month it might be National Parks (think "Shenandoah" and "Rocky Mountain High"), another month it could be Italian songs, from Pavarotti to Madonna. She distributes the charts to the tunes in advance to allow for practice time.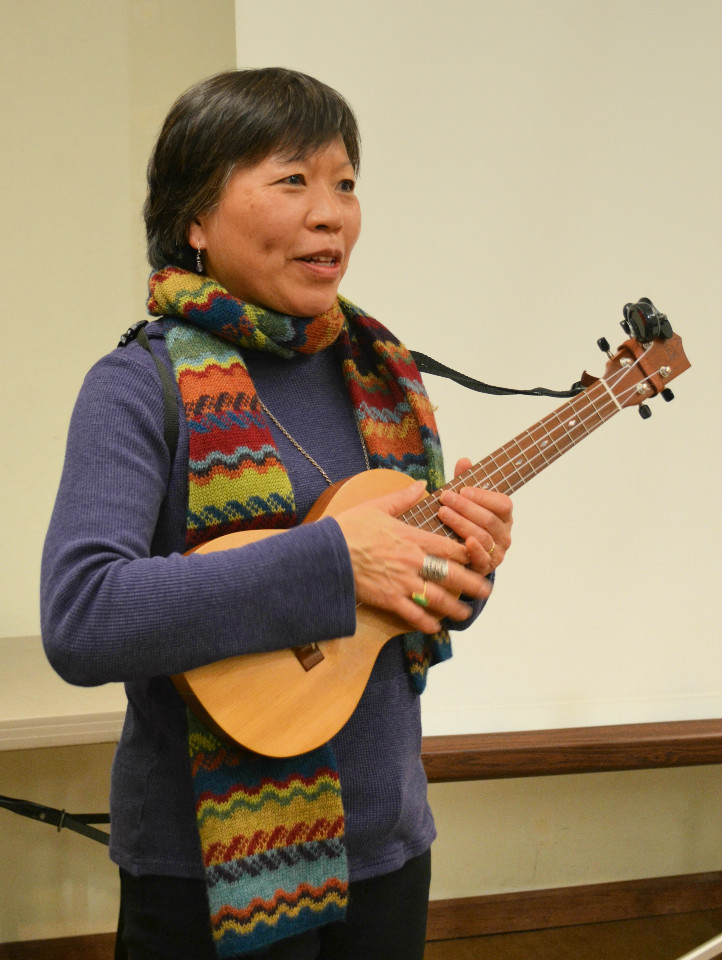 The other element that makes the club special is its incorporation of Chinese songs. These are not the pentatonic scale-based melodies that make Asian music unique to Western ears. Rather Taylor, using the Internet, finds pop tunes from China that would leave a Katy Perry fan feeling comfortable. She provides the words in a phonetic, Romanized version.
"Many of us American-born Chinese don't speak Mandarin or Cantonese," said Taylor. "These tonal languages can be difficult. But in singing we don't need to worry about the tones. It's easy and fun." The group now knows 24 of these songs, a repertoire that has already yielded a standing invitation at the On Lok Senior Home in North Beach.

Now retired from her position as financial analyst for theEPA, Taylor is ready to get serious about ukulele culture. She and her husband, Mike Taylor, the group's bassist, will be taking in ukulele festivals far and wide, and she'll continue to spread word of the instrument's many benefits.
"Practice to your heart's content," she advises. "It won't disturb the neighbors."
The Ukulele Club of Chinatown meets at the Chinese Congregational Church  at 7pm on the third Wednesday of each month.