Bao Down, a popular Asian fusion restaurant with three locations in Vancouver, has set its sights on San Francisco.
Owner Greg Edwards plans to debut the new spot this month in the 83-seat space connected to the Executive Hotel Vintage Court that formerly housed All Spice (née Game), and before that, the esteemed Masa's.
Despite the space's fine-dining history, Edwards says his restaurant will be "more progressive" than the typical hotel eatery, and geared towards adventurous local palates.
However, he's very impressed with the size of the kitchen and its Michelin-starred pedigree. "I'm honored to be able to work in [the former Masa's] kitchen," he said.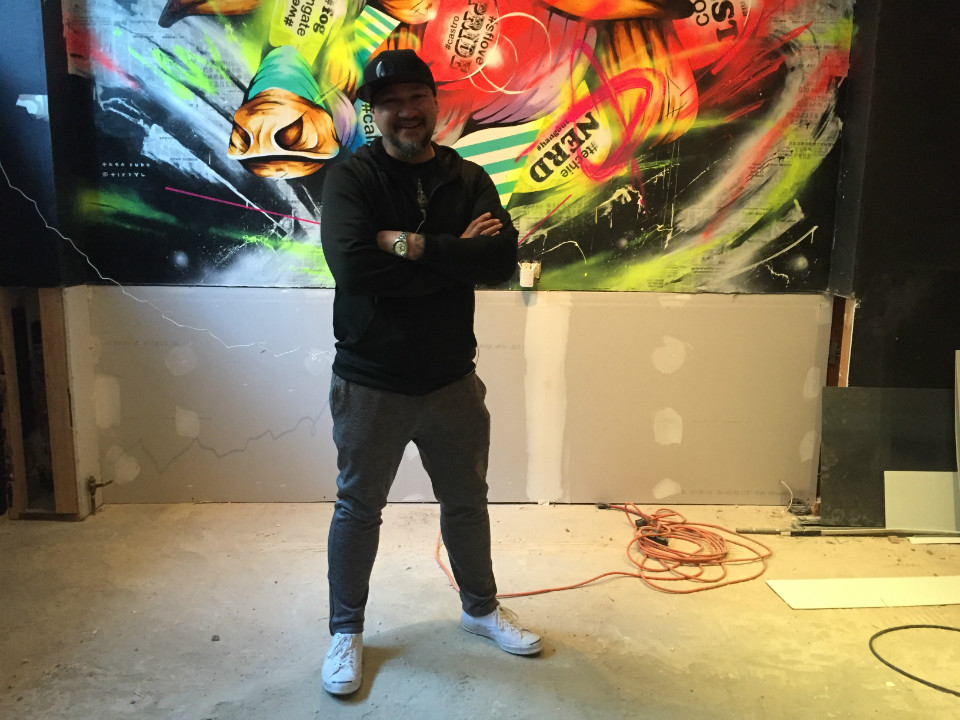 Bao Down's current pan-Asian fusion menu combines Hawaiian, Thai and Filipino cuisines, with menu items ranging from chicken wings to Filipino-style paella to pork belly fried rice and, of course, bao—steamed buns or sandwiches stuffed with various fillings. Bao Down spins the concept with a melange of seasonings and sauces, offering everything from poke to sweet, cured pork to signature fries.
Along with breakfast, lunch and dinner, there'll be a Hawaiian-style weekend brunch, creative cocktails, 16 beers on tap, and homemade ice cream (or gelato). Someday, Edwards hopes to put in a wok station and charcoal grill similar to that in his Vancouver locations.
The front of the restaurant will boast two communal tables, with the main dining area a mix of two- and four-tops, with a horseshoe-shaped banquette for groups of 12.  A lounge area in the back of the room is designed for enjoying appetizers paired with an array of rum-based cocktails.  
The focal point of the dining area will be two enormous, brightly colored murals painted by Japanese-Canadian street artist Taka Sudo. Large murals are also featured in Bao Down's Vancouver locations.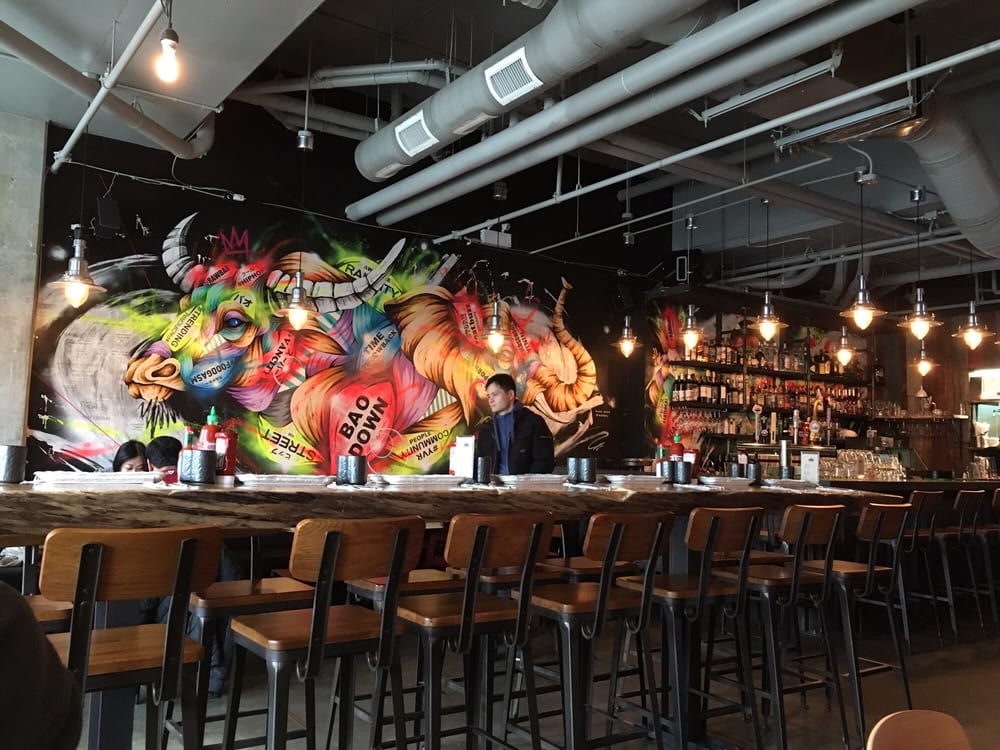 Edwards admits there's still plenty of work to do, and plans were slowed by the holidays. But after going back and forth between Vancouver and SF for three months, he's now settled into an apartment in SoMa, and is enjoying getting to know the city.
"I'm busy as hell," he says with a smile, adding that he's simultaneously opening two more Canadian locations with his brother-in-law and business partner Matt Adolfo. (A third SF partner is the Filipino actor Marvin Agustin.) Spots in Seattle will come after the one (maybe two) in San Francisco, while Portland looms on the horizon. 
Eventually, he hopes Bao Down will have 50 locations along the West Coast.