Truckers at the Port of Oakland were subject to extra inspections yesterday, an early enforcement action in an expected flurry of them over the next few months.
Inspectors from the California Air Resources Board (CARB) were checking trucks for excess smoke, proper emissions labels and compliance with regulations requiring soot filters and aerodynamic equipment for better fuel economy. Along with the California Highway Patrol, CARB conducted the inspections Wednesday morning on Maritime Street between 10th and 11th Streets.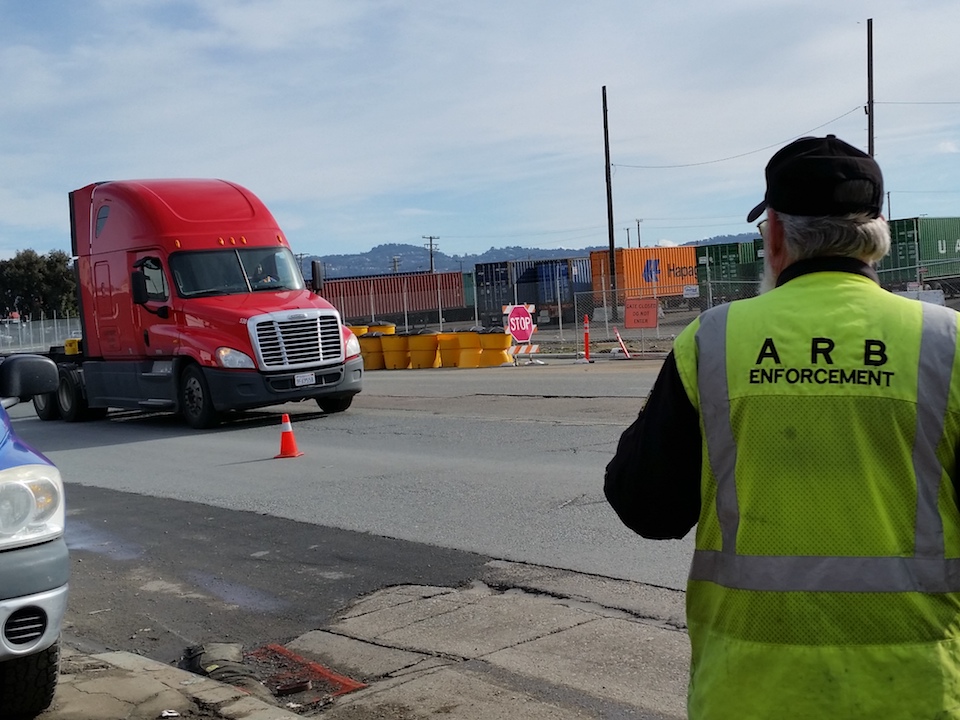 The inspectors stopped and checked a total of 13 trucks on Wednesday; of those they issued no citations, according to CARB spokeswoman Pamela Diaz. The lack of citations is unusual, she said, but is a sign that more truckers are coming into compliance with state regulations.
The Air Resources Board conducts inspections in communities identified as facing high pollution by state data from CalEnviroScreen, which  maps the state based on 20 environmental and socioeconomic indicators. Last year, the state conducted 29,457 truck inspections throughout the state and cited 4,292 drivers, Diaz said.
The board is holding another inspection today at an undisclosed location in East Oakland. More are expected as the state Environmental Protection Agency gets going with its task force aiming to abate some of West Oakland's persistent pollution.
The CalEPA task force held a community meeting last week to collect residents' feedback about where to focus their attention, but some of the pollution sources were immediately obvious — such as the trucks constantly going in and out of the port.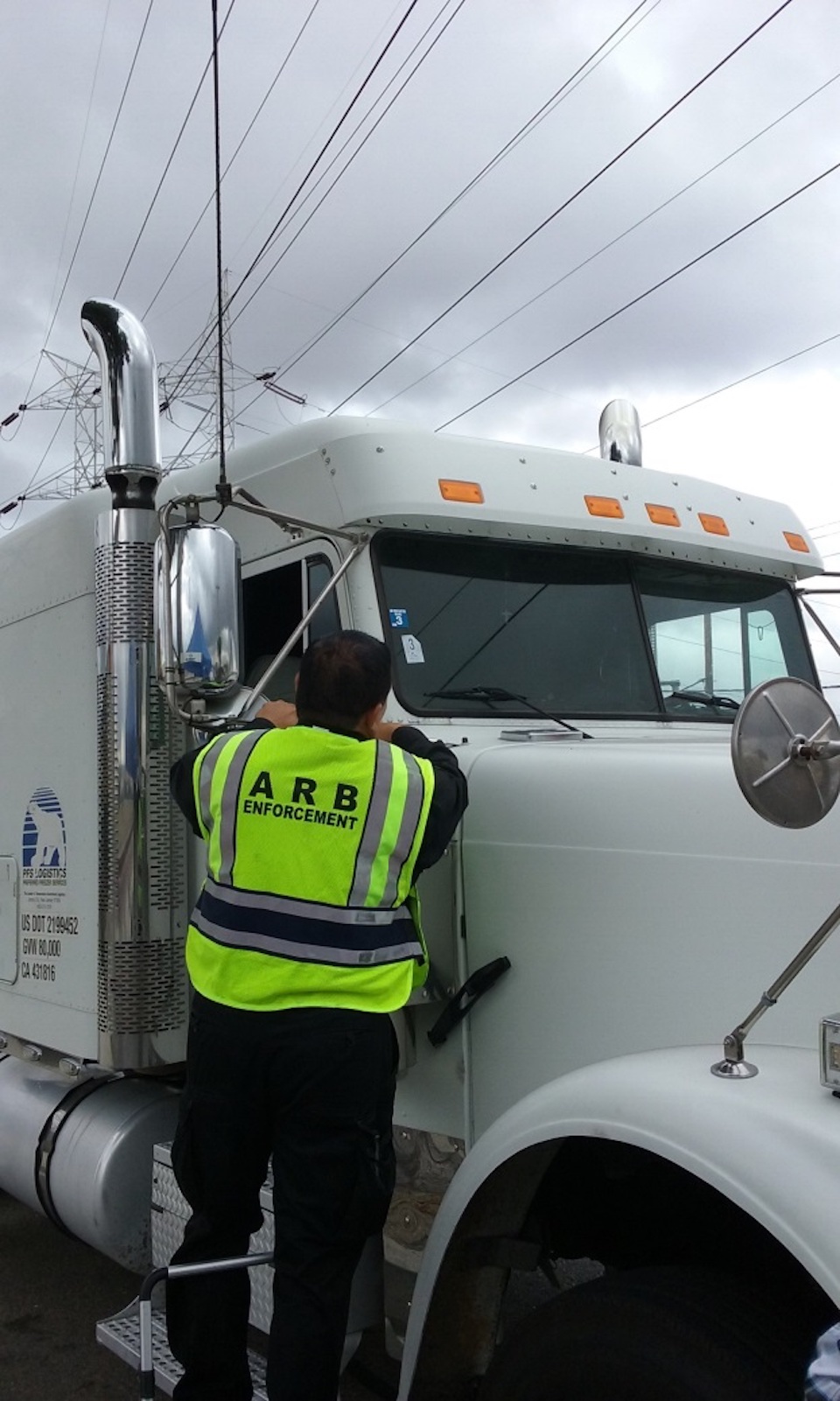 Some areas of West Oakland are consistently covered in a fine black dust. Neighbors in those areas often use screens to keep it from covering their houses and apartments. Additional particulates are concentrated in the air near the freeways that surround the neighborhood.
As a result, West Oakland consistently has some of the highest rates of asthma in the state. California enacted new regulations for truck exhaust in 2010 and a study conducted at the time by UC Berkeley researcher found that black carbon emissions were cut by about 50 percent. Many residents at last week's meeting expressed doubts that all truckers were complying with the emissions regulations.
The state's environmental justice task force is planning more pollution and cleanup efforts over the next few months, including additional truck inspections at unannounced times and locations. Other enforcement actions will potentially target area businesses, both regulated and unregulated, to make sure they're complying with environmental standards.
The environmental justice task force has previously conducted operations in Fresno, Los Angeles and San Francisco, among other California communities, working with different state and federal agencies to help clean up communities with both high pollution and poverty.