Oakland officials Monday called formally for dismissal of a lawsuit challenging the city's authority to bar coal and petroleum coke from moving overland to a shipping terminal planned on a harborside parcel.
Oakland Bulk and Oversized Terminal LLC filed the lawsuit on Dec. 7, nearly five months after the City Council voted unanimously to adopt a health and safety code ordinance prohibiting handling and storage of coal and petcoke at the facility.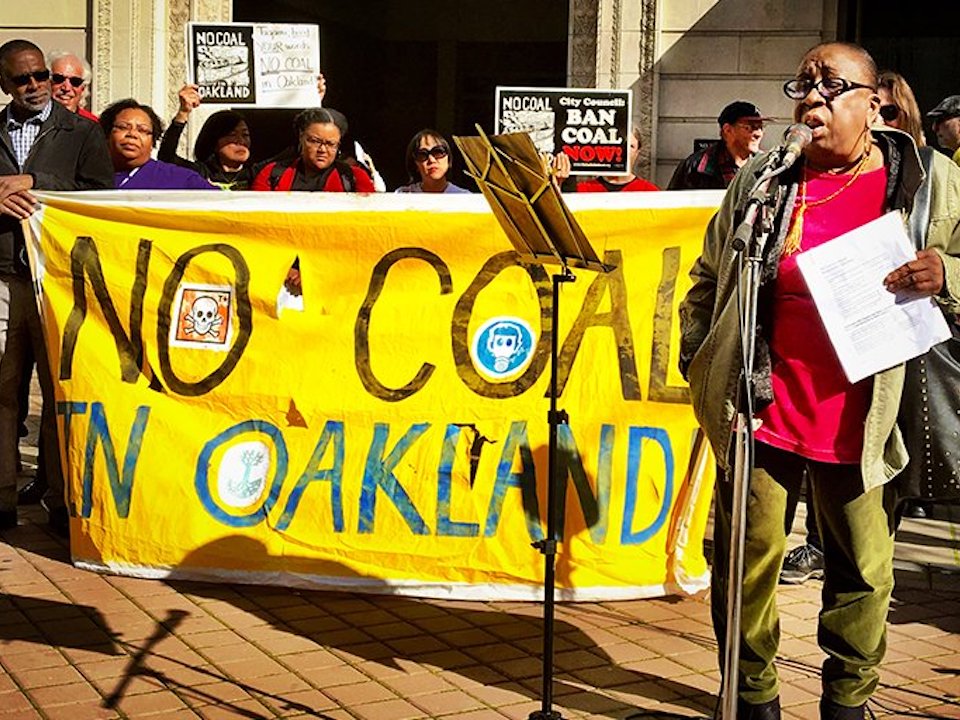 OBOT is claiming breach of contract and that the city is illegally bucking federal authority over foreign and interstate commerce, international shipping and hazardous materials transportation. Because coal and petcoke comprise 45% of the bulk commodities market, the city's ban makes the planned terminal economically infeasible, the shipper says.
In a response filed Monday with the US District Court, Northern District of California, the city said the breach claim was "not viable" because the lawsuit wasn't filed in a timely fashion and the pact "did not expressly provide a vested right to store or handle coal or coke at the Terminal," nor did it "state that OBOT has the right to handle 'any and all' non-containerized bulk goods."
According to the city, OBOT failed to meet a 90-day deadline for filing and serving a complaint challenging a local government's land-use decision. OBOT's top executive, Phillip H. Tagami, has not responded to Hoodline's query on whether he has contacted the US Attorney's office on the matter.
The City Council's vote to bar coal and petcoke from the proposed shipping terminal came in the wake of studies and citizen complaints raising public-health and environmental issues. The council found persuasive arguments that coal dust and diesel exhaust particulates would cause or worsen respiratory and cardiovascular troubles, cancer and infectious diseases, and would exacerbate climate change.
Early Monday afternoon, about a score of activists echoed their concerns at a rally outside Tagami's office on Frank Ogawa Plaza, calling on him to drop the lawsuit. Some leaders of the group told Hoodline that they may attempt to block rail-borne coal shipments physically if OBOT prevails in court.