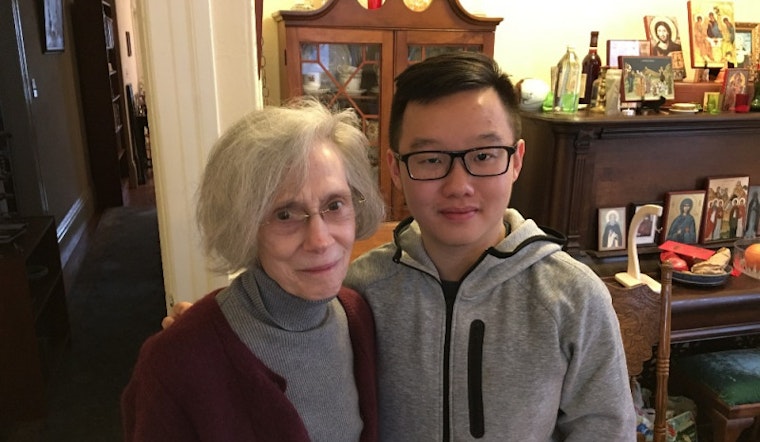 Published on February 28, 2017
On February 8th, local resident Susannah Cain, 73, was crossing the street at Anza and Arguello when an SUV struck her and threw her 30 feet. The driver of the car never stopped, but Cain survived, and on February 17th, her neighbors launched a fundraiser to help her pay medical costs.
According to the fundraiser page, initiated by neighbor Sanjai Rabib Moses:
Susannah is on a fixed income, she is a self- employed massage therapist and is unable to work while she recovers. She has limited health coverage and will need several follow up visits as well as 6-10 acupuncture treatments. We are asking you to please give what you can. Susannah is a very special person to us—she is kind and generous and adored by everyone on our block.  
The fundraiser has currently raised about $3,000 towards its $5,000 goal, and Cain has posted thanks and responses to donors on the page.
"I would like to thank my Guardian Angel and each of these people for protecting me from more serious injury," she wrote. "I wish I could give each of you a hug and thank you for this and for your prayers. Subsequently, friends and neighbors came to my support in every way possible. ... I am so blessed. May you all be as richly blessed!"
Neighbors have also posted flyers in the area in the hopes of getting more information about the driver of the SUV, who they say the SFPD has yet to track down.
A representative from the SFPD Media Relations Unit confirmed today that the investigation is still open and the investigating sergeant is currently reviewing pertinent surveillance footage. We'll share an update on this case if and when additional details are released.