Get your pink Pussyhats ready: Local activists are hosting a rally on the steps of City Hall this Wednesday, March 8th, to mark the national "Day Without A Woman" strike.
Timed with International Women's Day, the organizers behind the Women's March on Washington in January have called the general strike to "highlight the economic power and significance that women have in the US and global economies, while calling attention to the economic injustices women and gender nonconforming people continue to face."
National organizers are encouraging women across the country to take the day off from paid and unpaid work to attend rallies and marches in their communities instead. The group is also asking women to refrain from shopping in stores and online, and/or wear red—the color of "revolutionary love and sacrifice"—in solidarity.
Here in San Francisco, organizers behind Women's March Bay Area have announced a rally from 11am to noon in front of City Hall.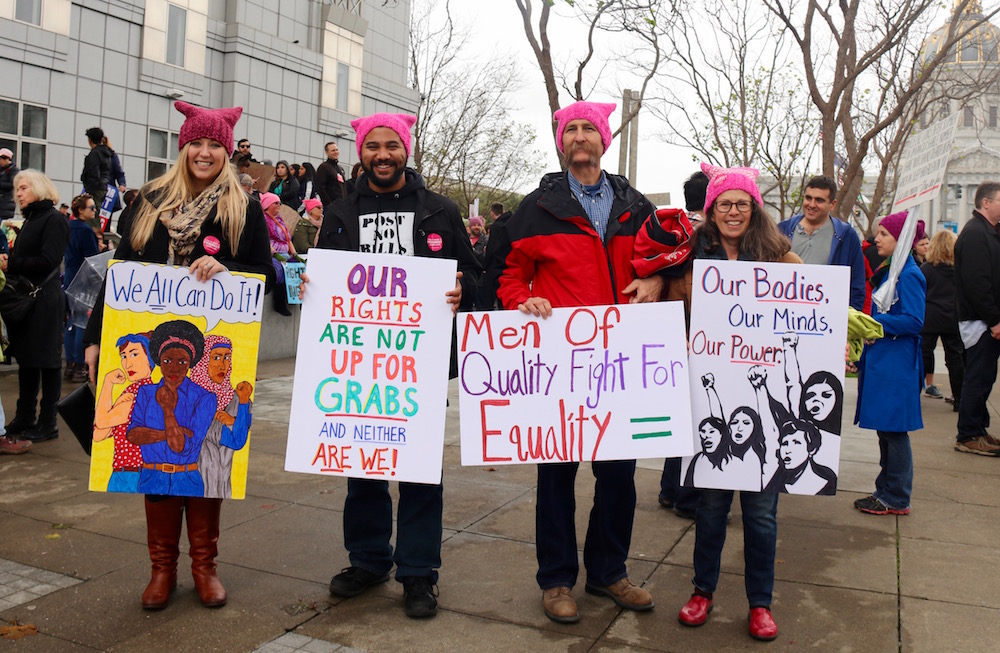 Supporters will begin gathering at 10am to "spend the time sharing stories, meeting new folks, making strong connections and maybe sharing a snack with neighbors," the group's public relations team told Hoodline via email.
Confirmed speakers for Wednesday's rally include: 
For those who can't join Wednesday's rally, Women's March Bay Area organizers suggest taking a moment of silence and reflection from noon to 12:15pm, and spending "extra time and energy with the people and activities that sustain them," in addition to the guidance national organizers have offered.