Tipster Peter H. alerted us this morning that a new sign has appeared at the corner of Fell and Laguna streets. "Looks like a picture of a person pushing a shopping cart with garbage bags," he wrote.
Peter H. also added that the sign is posted roughly 100 feet away from a homeless encampment on the sidewalk. "Does that make the tents official?" he asked.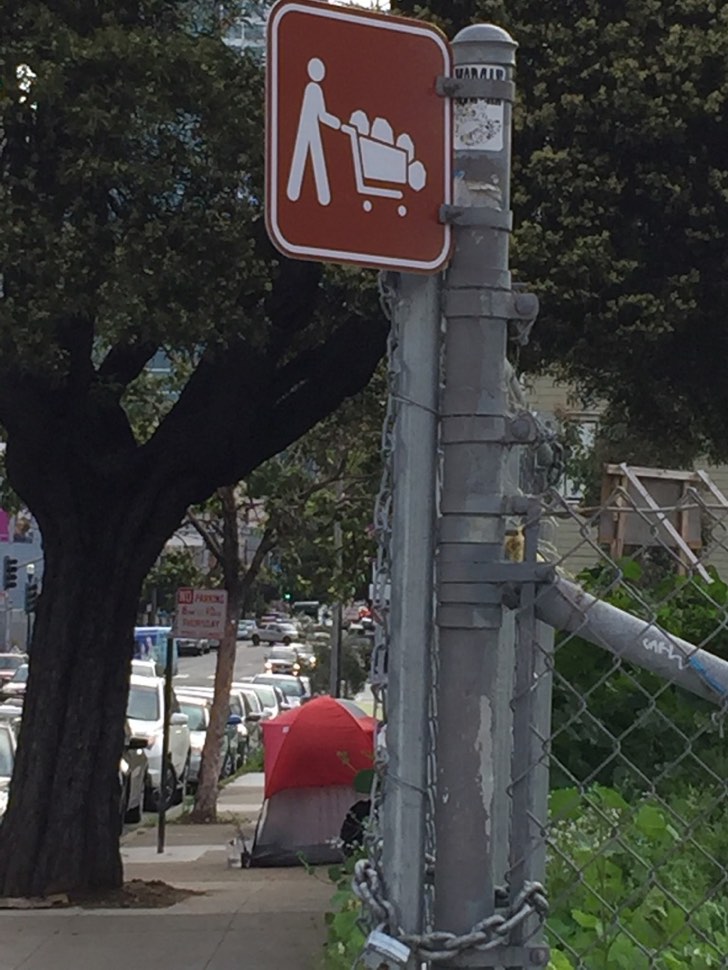 Assuming this isn't official city signage, we reached out to Ivan Cash, the local artist behind the "No Tech Zone" signs that appeared in Alamo Square, as well Duboce and Dolores parks in 2015. But Cash said this time, it wasn't him.
Update, 3/17:  Hayes Valley Art Works has confirmed that the artist behind the signs is Michael Goldman. We've contacted Goldman and will let readers know if we learn more. 
Have you seen similar signs around the neighborhood, or do you know who posted this one? Let us know in the comments or text us at (415) 200-3233.