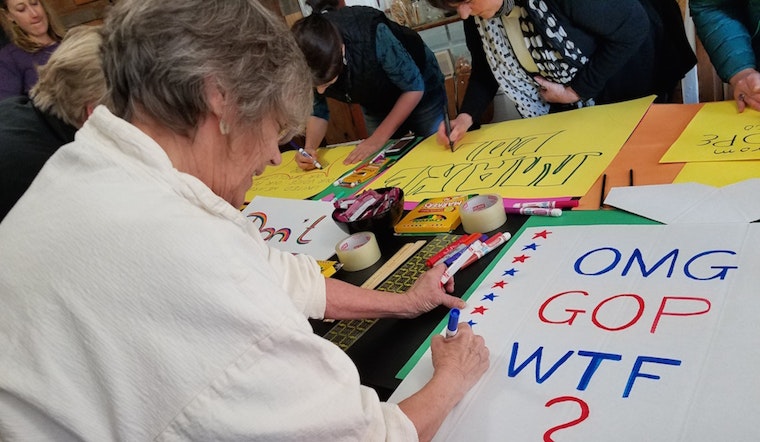 Published on March 28, 2017
Poster boards, markers and paint are doing more than sending a message to the White House in 2017: they're fueling the local economy.

San Francisco's arts and crafts merchants told us they've seen a noticeable increase in sales of art supplies, as protesters stock up for marches and other events.

Last week, the New York Times reported that anti-Trump protesters across the country increased sales of poster board by 33 percent and foam board by 42 percent in the week leading up to the January 21st Women's March, compared to the same period in 2016. In January alone, more than 6.5 million poster boards were sold.
In a similar vein, a report by the consumer research group NPD found that a combined $6 million was spent on art supplies in the week leading up to January 21st.
Poster and foam board sales alone totaled $4.1 million, but supplies across the board saw an increase. Easel pads and flip chart sales grew by 28 percent, specialty markers sales jumped by 24 percent, glue sales increased by 27 percent, permanent markers went up by 12 percent and scissor sales rose by 6 percent.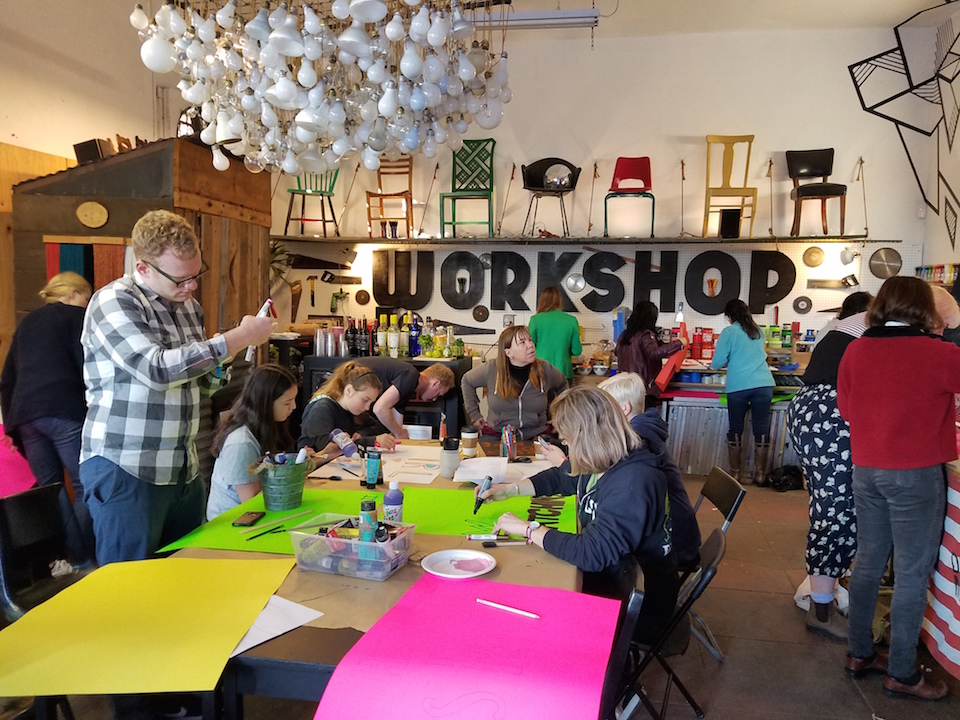 Closer to home, neighborhood shops have reported both strong sales and shortages.
"We ran out of poster board," an employee at the Castro's Cliff's Variety told us. "During a lot of the marches, we were selling 'For Sale' signs so that people could turn them backwards and write on the back."
The same was true at The Hobby Co. of San Francisco in the Richmond District, where an employee told us there was a surge in poster and foam board sales leading up Trump's inauguration.

"We weren't prepared," she said. "We didn't know people would come and get them."
The Financial District's Artist & Craftsman Supply prepared for the rush, an employee said, but still sold out of certain items.
"It was super unusual," she said. "We usually don't sell a lot of poster board, but we sold out."
Many customers also came in to buy yarn to make DIY pussy hats, she added.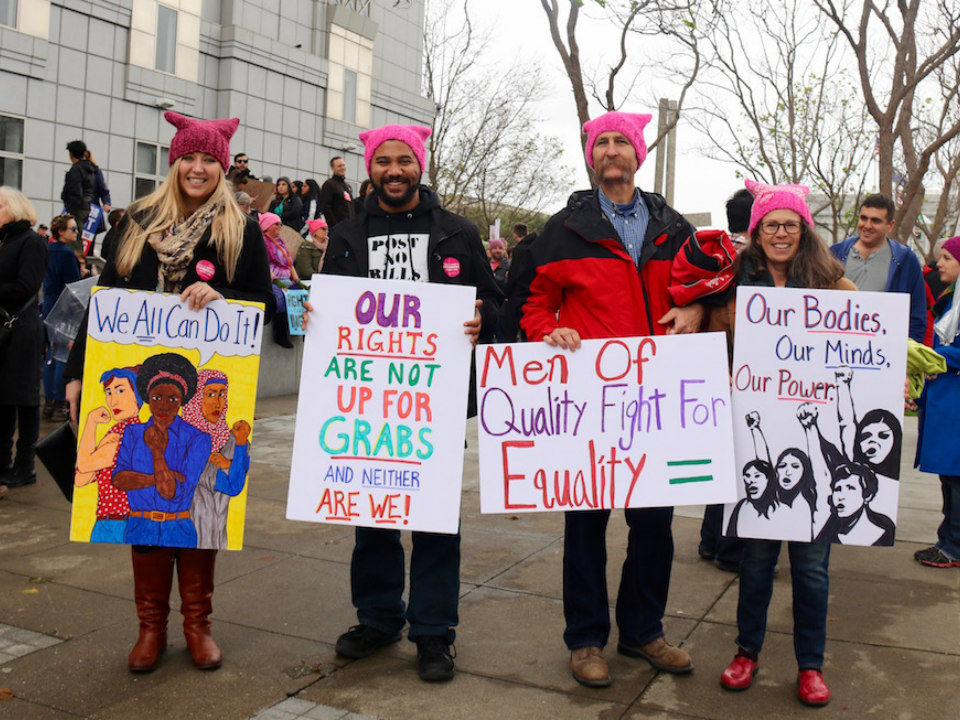 At SCRAP, an employee said that the store experienced two significant upticks in sales: when the election results were announced, and then in January, in the weeks leading up to the inauguration and the Women's March.
"These are the sorts of supplies we have on a regular basis," he said. "But this was a much larger turnout, and the first time we had people buying supplies to take with them to Washington, D.C."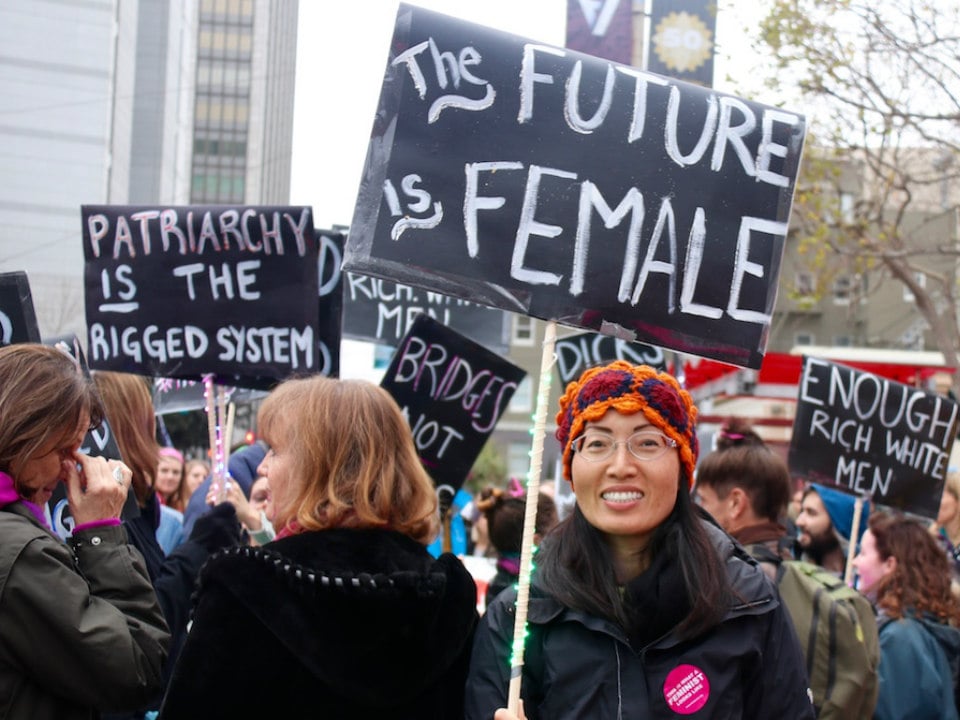 Flax Art & Design, which relocated from Market Street to downtown Oakland last year, reported a similar situation.
"During that weekend, we sold out of things like large markers and paint pens and poster boards," said a store manager. 
The manager said that Flax saw the demand coming, but couldn't keep up with inventory. "The amount of people that came into our store and the numbers of items we sold were pretty staggering," he said.
He compared the inauguration demonstrations and Women's March sales to the upswings the store used to see in San Francisco leading up to Burning Man and Pride weekend. But he noted that 2017's political demonstrations were hard to gauge against other demonstrations in the past.

"It was exceptional," he told us.
But the skyrocketing art supply sales seem to have cooled off—at least for now.

"Things are pretty much back to normal, and the store is stocked up," our source at Cliff's Variety told us. "There's not a march every weekend like there was before."