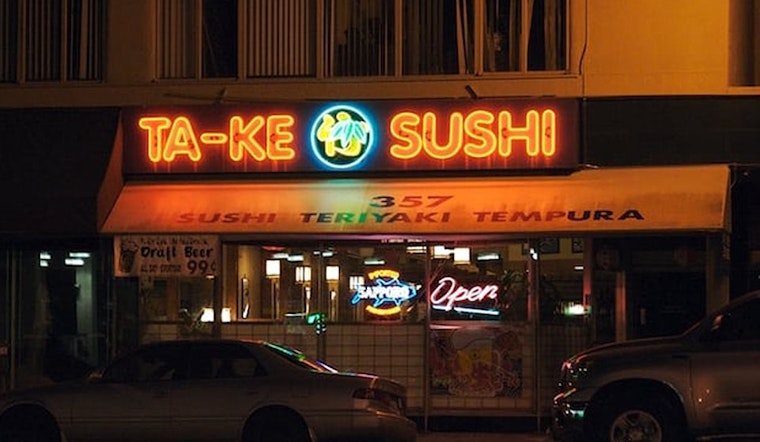 Published on March 03, 2017
Here's a look at the latest restaurants to shutter in Oakland. This week, we bid farewell to a boba shop, a burger spot, two Korean restaurants and a casual sushi joint. 
Koryo Korean BBQ (4390 Telegraph Ave. Ste J)
According to Yelp, Koryo Korean BBQ has closed. We tried unsuccessfully to phone the restaurant, and the business web site has also been taken down. Although we could not determine the reason for closure, a number of reviews on Yelp indicated ongoing issues with slow service. 
Ta-Ke Sushi Restaurant (357 Grand Ave.)

Kinja Sushi appears to be taking over the former Lake Merritt location of Ta-Ke Sushi Restaurant, which once offered standard Japanese fare including sushi rolls, bento boxes and sake. On February 6, Alcoholic Beverage Control issued a 12-month liquor license to Kinja, apparently a transfer of Ta-Ke's beer and wine permit.
Space Burger (2150 Telegraph Ave.)
Space Burger, a drive-in burger joint, has officially shuttered. Tipster Al M. tells us that its owners — the same people behind Anfilo Coffee on Grand Ave. — leased the lot for 18 months; it was formerly home to Giant Burgers. At the moment, there's no notice of what will take over the spot.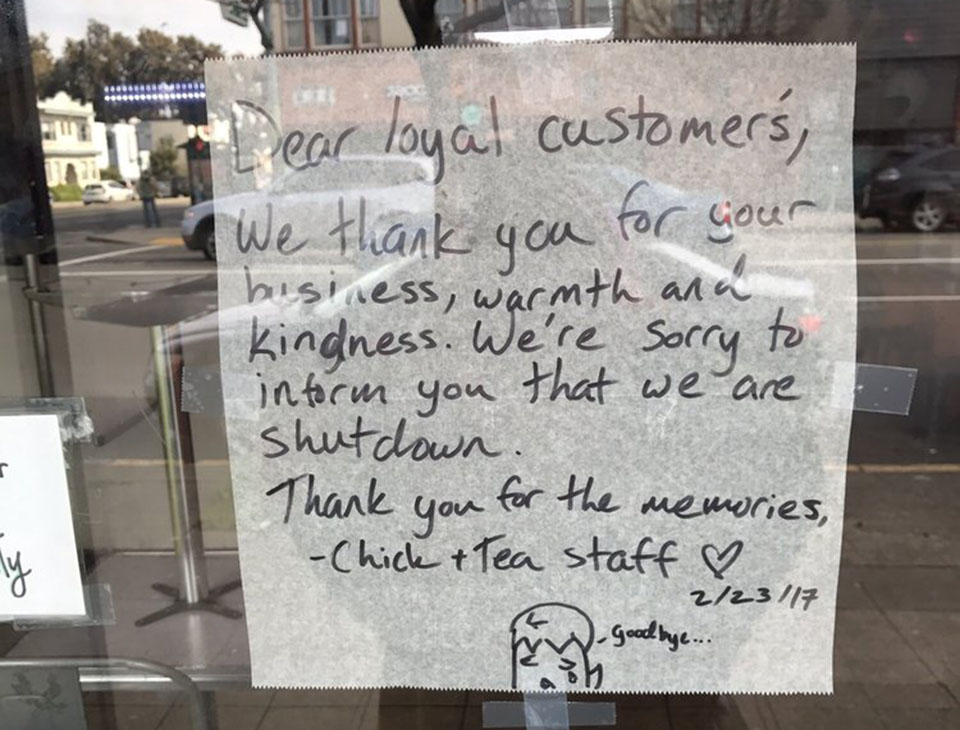 Chick & Tea (3932 Telegraph Ave.)
A notice posted on Chick & Tea's door on February 23 states that the Taiwanese boba shop has shut down. While it doesn't list a reason, a Facebook post reveals that the management is searching for a new location.
Headed by owner Frank Cheng, C & T was known for its drinks and whole fried chicken cutlets (da ji pai), nicknamed the "G-Pie."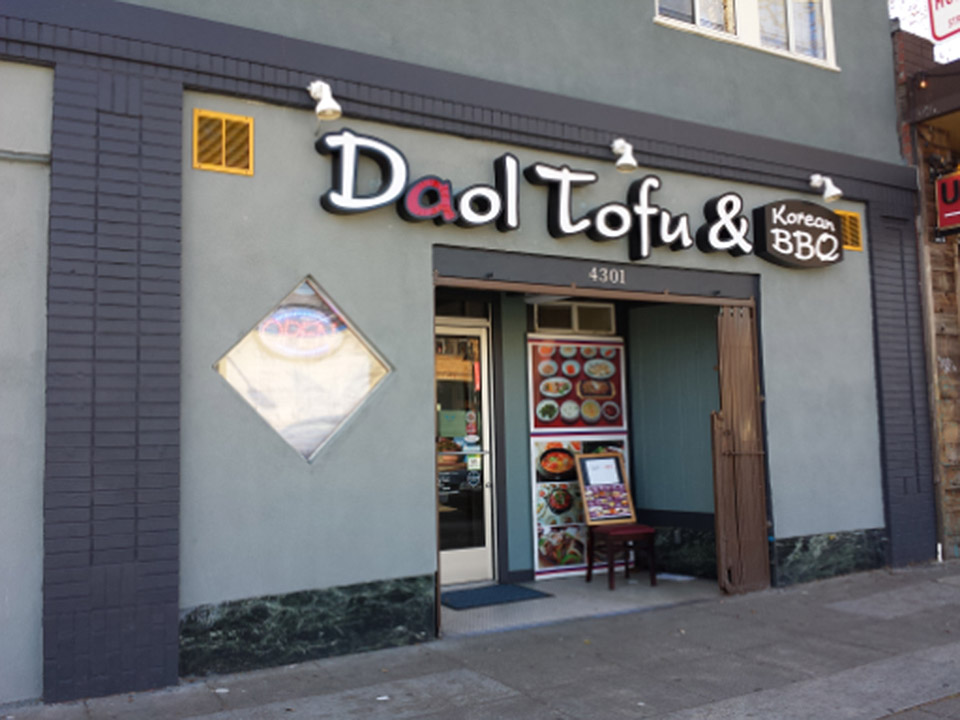 Casserole House (4301 Telegraph Ave.)
Tipster Al M. tells us that Casserole House has changed its name to Daol Tofu & Korean BBQ. Its new owner, "Mrs. Bae," has 15 years of experience operating Korean restaurants; Daol Tofu is her third venture.
Those craving soft tofu soup and dol sot bibimbap are in luck. We're told that lunch and dinner options will remain the same. Yelper Catherine S. reports that the interior is mostly unchanged, although the restaurant is reportedly brighter and cleaner. Reports indicate that Daol Tofu's soft opening is Sunday, March 5.
Have you come across a closed restaurant or business? Text your tip and a horizontal photo to (510) 757-9959, or sign up for our Oakland tipline. If we use the info in a story, we'll give you credit!