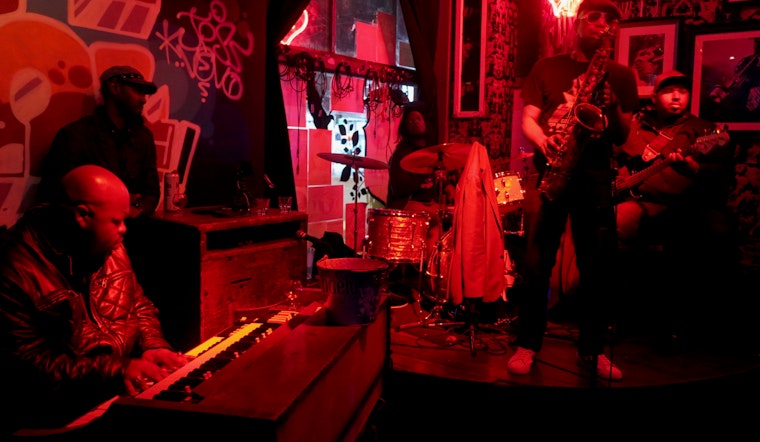 Published on March 13, 2017
Back in the '60s and '70s, the jazz scene on Divisadero was off the hook. Clubs like Both/And and the Half Note had music every night of the week, and by many accounts, you couldn't walk too far in any direction without stumbling upon live music.
While much has changed on Divisadero since then, elements of this erstwhile era are still present. One great example is Howard Wiley & Extra Nappy, who have had a weekly residency at Madrone Art Bar (500 Divisadero St.) for just over a year. 
Every Wednesday from 10pm until closing, Wiley leads a band of East Bay-based musicians through a live-action mixtape of jazz, funk, and soul tunes, as well as a few hip-hop covers, like Outkast's "The Whole World."
The price? Free.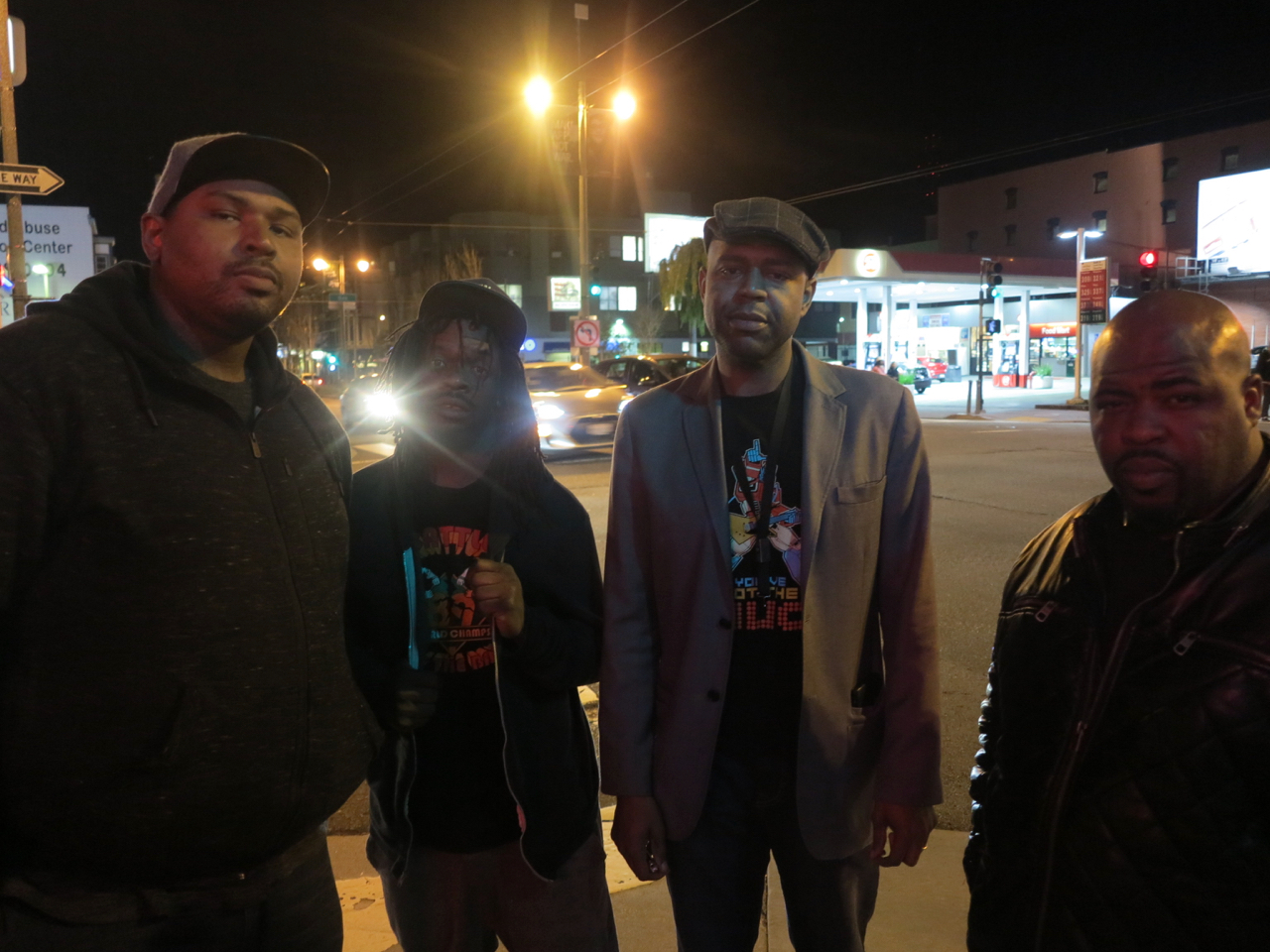 "It's an ensemble of the most talented, badass musicians, those who have come up in the tradition of the greats," Wiley told us before the band took the stage last Wednesday.
"We've all come up in church, and we all understand all musical aspects of the diaspora, and we're all very serious about our craft and our instrument."
Extra Nappy is essentially a core group of four artists, with others rotating in and out from other projects.
Wiley, who plays a beautifully engraved sax, grew up in the East Bay and made a name for himself in the Bay Area jazz scene while still in middle school. By age 12, he'd headlined Yoshi's in Oakland, and he's since played with Lauryn Hill, Lennie Williams, Sheila E, Valerie Simpson, The Knocks, and Christian McBride.

Bassist Michael "Tiny" Lindsay has also toured worldwide, with acts like Macy Gray, Alicia Keys, Steely Dan, Boyz II Men, and Jay-Z. Organist Lionel "LJ" Holoman has credits on albums by Busta Rhymes, Nas, 50 Cent, and Fantastic Negrito. 
And on drums is Thomas Pridgen, the former drummer for The Mars Volta, who's also played with Thundercat and Suicidal Tendencies. Sponsored by Zildjian cymbals by the time he was 10, he earned a full scholarship to Boston's renowned Berklee College of Music at just 15 years old.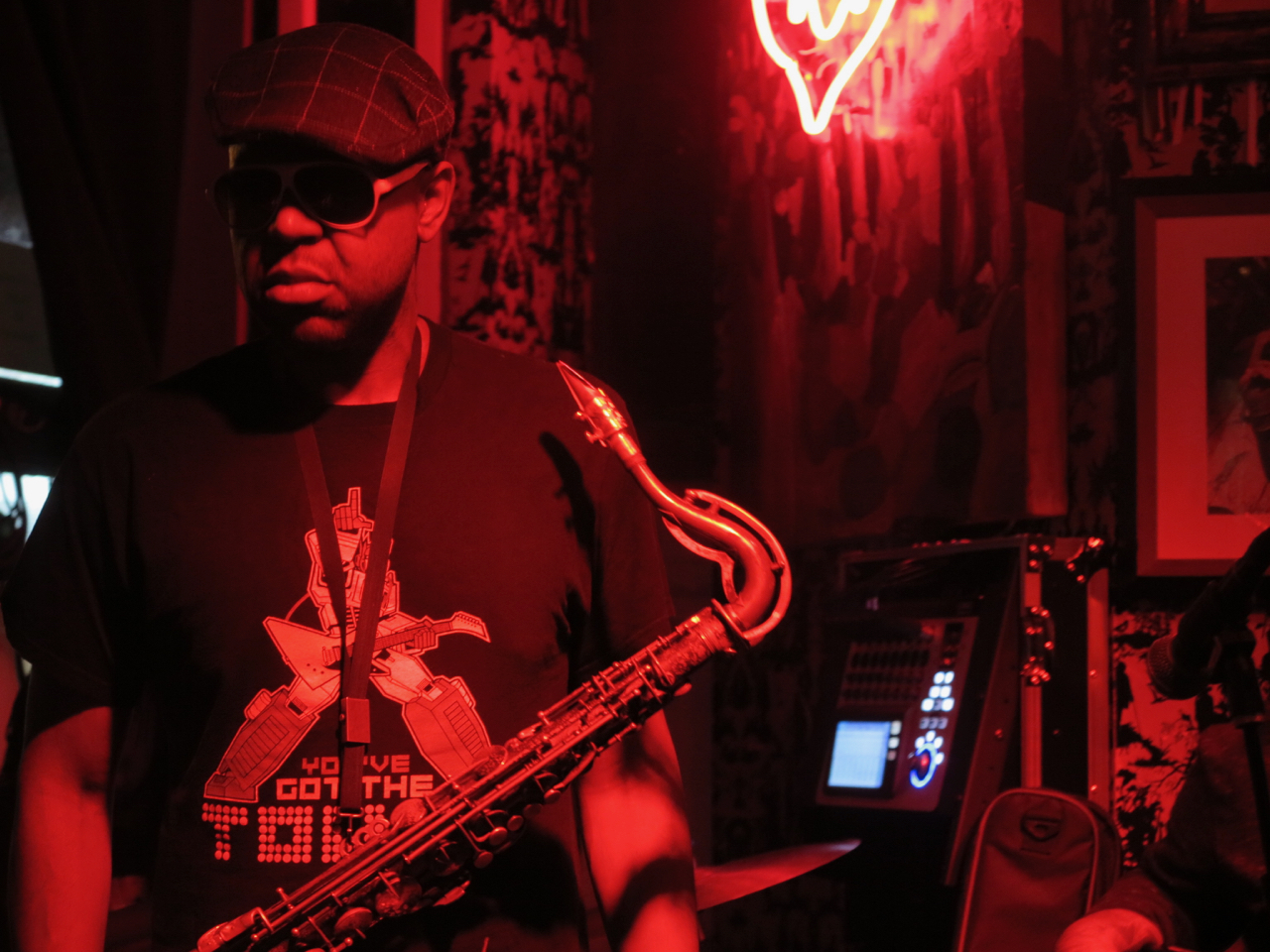 Wiley and Pridgen have known each other since they were kids, from high school jazz bands and the overall music scene in the East Bay. Extra Nappy came together as a group about two years ago, and along with their Wednesday residency at Madrone, they play first Fridays at Cafe Stritch in San Jose.
Playing before an often-packed crowd, the quartet meanders between renditions of tunes by Herbie Hancock, The Temptations, Curtis Mayfield, and Beyoncé, not to mention a treasure trove of classic jazz standards. 
They've quickly found a home at Madrone, indefinitely extending a residency that was originally intended to last only a few months. "I like the neighborhood, the people, and everybody who works here," said Pridgen.

That means you'll be able to catch them for the foreseeable future, with both the crowd and the band ripping it up on a Wednesday night. 
Interested in seeing more of Extra Nappy? They'll also be performing a tribute to Joe Henderson's Lush Life at SFJAZZ on April 22nd.