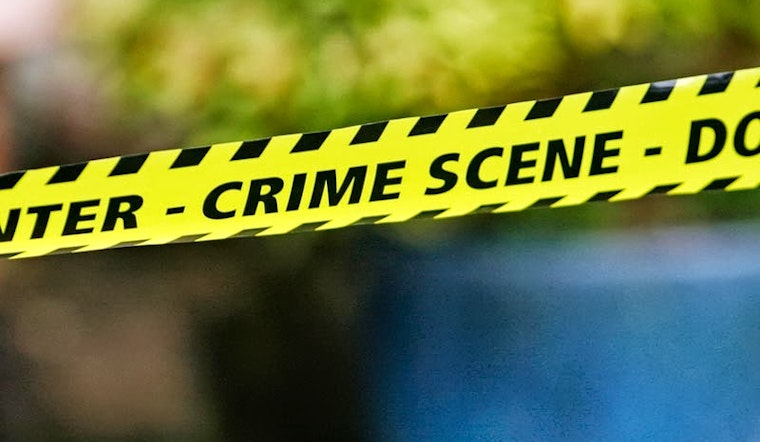 Published on March 14, 2017
While the Upper Haight saw a bit more crime this past month, most notably a Haight & Stanyan skateboard attack that left a teen in critical condition, things have been relatively quiet in the Divisadero/NoPa/Alamo Square/Lower Haight area, aside from a few burglaries and robberies. Here's your monthly crime roundup, based on information provided by the SFPD. 

Phone theft turns into early-morning carjacking
At 1:40am on March 7th, two male friends, aged 26 and 27, were driving around when they encountered two suspects in their 20s and 30s near Central and Fulton streets. At one point, one of the suspects became angry with one of the victims, pulled a gun, and stole his cellphone.
The other suspect then got onto the driver's seat and the two of them fled the scene in the car, leaving the victims behind. The San Leandro Police Department was able to locate the stolen vehicle and assist in bringing one of the suspects into custody. 
Hot prowler steals bicycle from garage

On March 3rd, a 33-year-old man living near States and Castro streets awoke to realize his garage door was open and his bicycle was gone. The items were stolen by an unknown suspect.
Page & Divis hot prowler swipes array of electronics
Sometime between 9pm on February 15th and 5am on February 16th, an unknown suspect entered the residence of a woman, 42, and a man, 49, at Page and Divisadero while they were sleeping. The suspect stole their laptop, tablets, keys, headphones, charging stations and backpacks.
The victims had locked their doors before heading to bed, and the suspect left the downstairs window and door open while fleeing the scene.
Woman robbed of cell phone; burglar takes getaway car
At 11:15pm on February 13th, a 23-year-old woman was robbed of her cellphone at the corner of 14th and Sanchez. A man between the ages of 15 and 20 snatched her phone and made his getaway with three other subjects in a tan or beige vehicle.
Community meeting
Interested in learning more about crime in the district? Consider attending the monthly SFPD Park District community meeting, which is held at 6pm on the second Tuesday of each month at Park Station's headquarters (1899 Waller St.) The next meeting is tonight.

Did we miss anything? If you have any information on any crime or safety-related issues in the neighborhood, feel free to send us a tip or text Hoodline at (415) 200-3233.