By
Susan Xu
- Published on March 18, 2017.
We're always keeping an eye out for the latest business developments in San Francisco. In this week's roundup, we bid farewell to a popular dive bar and welcome a few new additions to the city's ever-changing culinary scene.
New Eats / Restaurants
SoMa: Joe & the Juice 
301 Howard St.
Tipster Albertino M. tells us that Joe & the Juice's second SF location is now open. According to Eater SF, the Danish company is focused on establishing a "lounge or nightclub vibe," with hip music that makes its spaces feel like places to hang out. Aside from juices, the 2,500-square-feet space on Howard Street offers smoothies, coffee and sandwiches, as well as wifi.
Mission: Pink Onion 
64 14th St.
Pink Onion, a Sicilian-style pizzeria, opened on March 6th. The new pizzeria comes from the team behind Lo Coco's restaurants in Oakland and Berkeley. Alongside 13+ varieties of pizza (including one that goes by the name Tyson Punch Out), Pink Onion serves Italian pasta dishes and beer and wine on tap.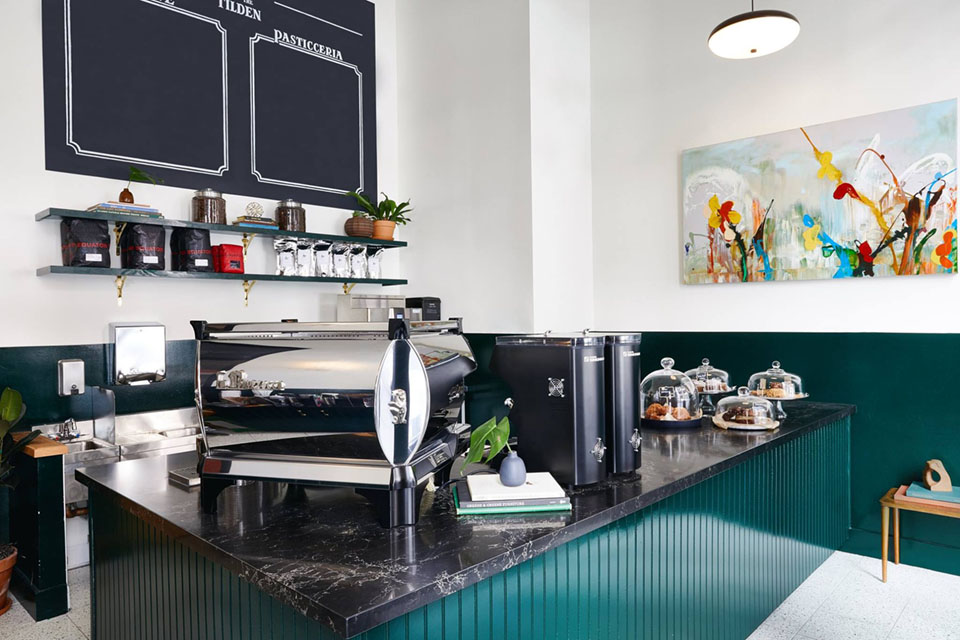 Tenderloin: Cafe at the Tilden 
345 Taylor St.

In our last roundup, we reported on the Tilden Hotel's newest on-site restaurant and bar, The Douglas Room. Now, the Tilden is celebrating the launch of its cafe, which offers a comprehensive tea program, Equator Coffee and JANE pastries. Cafe at the Tilden is open daily from 6am–5pm. 
Mission: Media Noche
3465 19th St. 
The Mission's newest Cuban restaurant has taken over the former location of Radish. As a nod to its name, Media Noche (which translates to "midnight" in Spanish) will stay open until medianoche on Fridays and Saturdays, offering modern Cuban fare like Cubano sandwiches and the Ropa Vieja bowl, served with rice, beans and coconut slaw. 
What's To Come
SoMa: The Melt 
925 Market St.
A Facebook post reveals that The Melt's San Francisco headquarters and restaurant (557 Howard St.) will be torn down to make way for a new hotel on March 21st. The cheesy chain will move into a new location on Market Street, taking over the current location of AWS Pop-Up Loft; it's expected to open in early June. In the meantime, you can grab grilled cheese melts and juicy burgers at its other outpost in the One Embarcadero Center.
Bernal Heights: El Gran Loco 
3306 Mission St.

In light of a fire that took place last year, El Gran Loco shut down its restaurant on 3306 Mission St. The family-operated Mexican establishment is planning to relocate to 4591 Mission St., and Yelp is reporting an opening date of March 30th. The new, family-friendly location will seat up to 52 people. In the meantime, you can track down its food truck by checking Twitter.
Photo: 3300 Club/Facebook
Recently Shuttered
Bernal Heights: 3300 Club
3300 Mission St. 
The same fire that affected El Gran Loco has caused 3300 Club to officially shutter. According to the business website, 3300 Mission St. is now up for sale; the landlords have reportedly terminated the sport bar's lease in order to rebuild the site. 
Here's what a blog post on the 3300 Club's website had to say:
"As much as I'd like to keep hoping that we'll get a lease in that location ... we all know it would never be the same. We had such high hopes for a return, bringing our bar back to the neighborhood where we had been a staple for 60 years, but there is no loyalty in the real estate industry."
Thanks as always to tipster Al M. See something interesting while you're out and about? Text Hoodline and we'll try to learn more: (415) 200-3233.