By
Susan Xu
- Published on April 26, 2017.
With the recent closure of its SoMa outpost, fast-casual South Asian eatery, Tava Kitchen, has officially shuttered all three of its locations in Northern California.
Founders Vijay Brihadesam, Hasnain Zaidi and Jason Pate shared the "bittersweet" news in a notice posted on their SoMa storefront on 163 2nd St.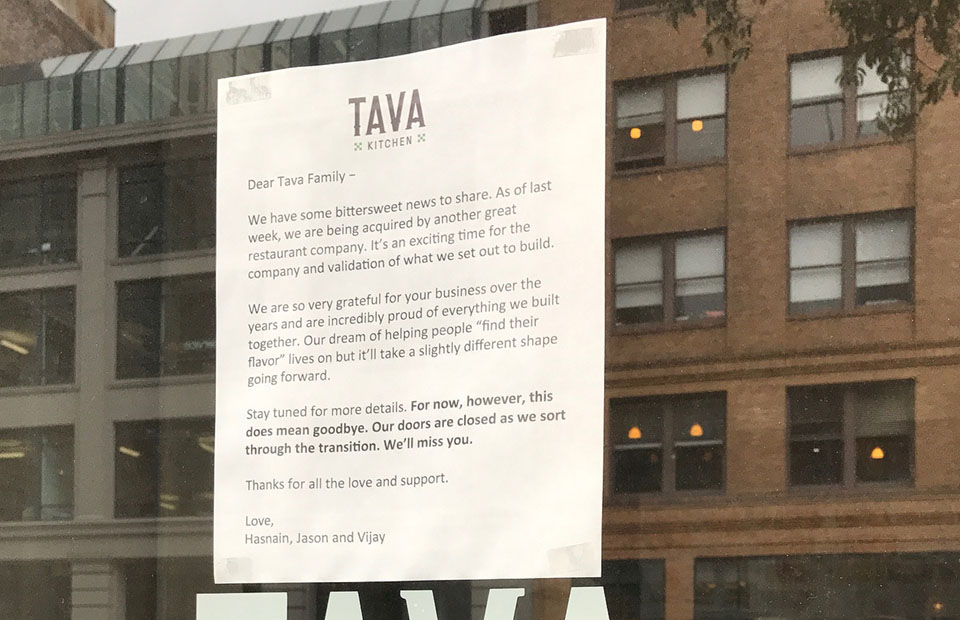 "We are being acquired by another great restaurant company," the letter stated. "It's an exciting time for the company and validation of what we set out to build." 
Thanking the "Tava family" for their love and support, Brihadesam, Zaidi and Pate announced that their dream of helping people "find their flavor" will live on — just in a slightly different shape going forward.
For the time being, however, the closure "does mean goodbye," and the team behind Tava Kitchen is working through the transition.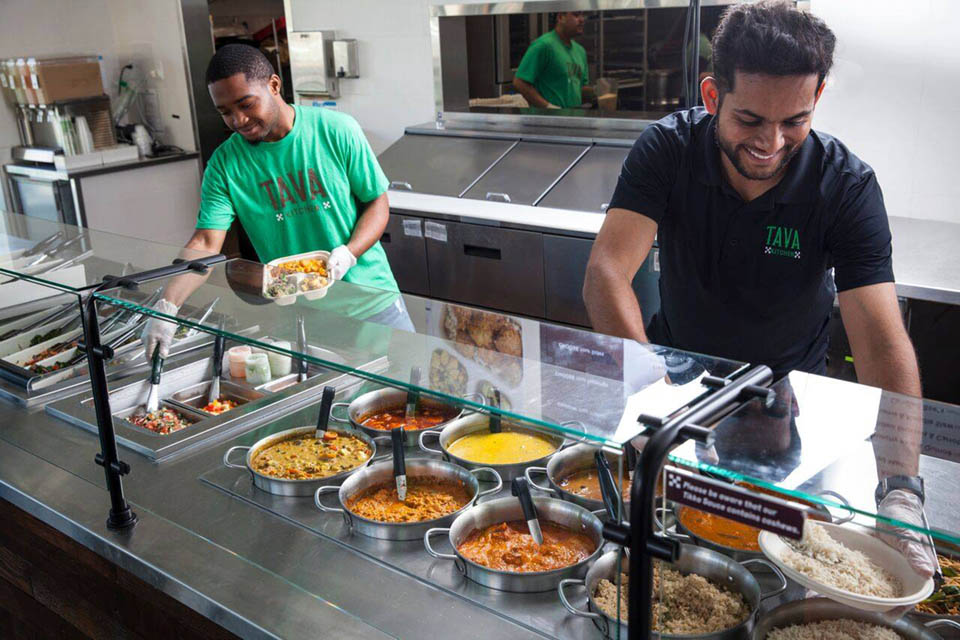 Back in January, Tava Kitchen shut down its outpost in Palo Alto after facing a rent increase at the end of its five-year lease. The Alameda restaurant closed afterward, followed by its SoMa location, which shuttered on March 24th, according to Yelper Samantha W. 
Regarded by some as the "Indian Chipotle," Tava Kitchen allowed patrons to create their meals by mixing fresh ingredients with a base of rice, salad or Indian roti bread. Its signature dish was the "Burroti," an Indian-style burrito, made with roti bread filled with vegetables or meat. 
We do not yet know what company has acquired Tava Kitchen, but we'll keep an eye out for any future updates.