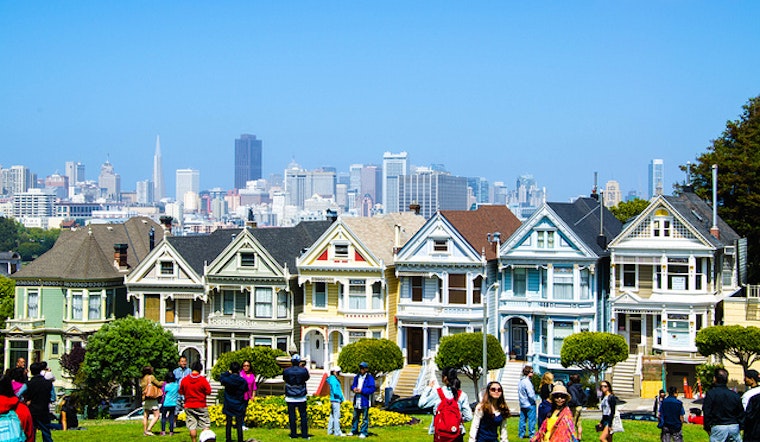 Published on April 17, 2017
After several delays, the SF Recreation and Parks Department has officially announced a reopening date for Alamo Square Park: Wednesday, May 24th at 11am.
Construction on the park, which closed on May 10th of last year, was originally only supposed to take place for roughly nine months. But 2017's planned "late winter to early spring" debut was pushed back even further by heavy rains, which prevented shrubs, sod, and spring flowers from being planted, and held up construction on the new pathways and restroom. 
Savvy locals will note that the park's late-spring reopening has been timed to fall just three days after this year's edition of Bay to Breakers, which typically fills the park with boozy revelers.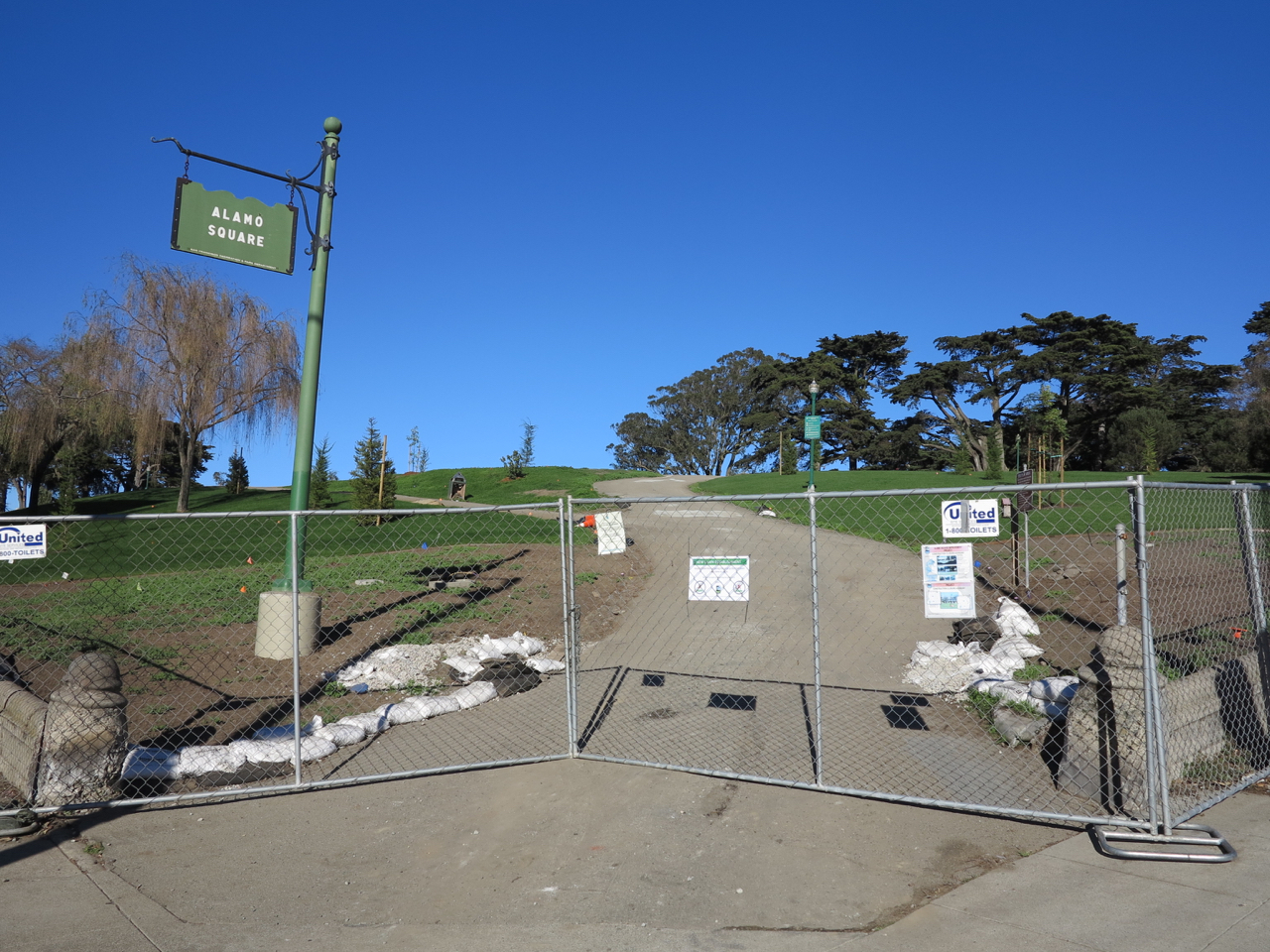 The primary renovation work on the park centered around a revamp of its irrigation system, which was three decades old, corroded, and prone to leaks. Rec and Park estimates that the new system will cut down water use by 2.5 million gallons, or 33 percent. 

The price tag for the makeover was $5.3 million, with funding from the voter-approved 2008 and 2012 parks bonds, the Alamo Square Neighborhood Association (ASNA), and a water conservation grant from the SFPUC. Rec and Park says it added an additional $1.2 million worth of construction early 2017, including new pathway pavement and additional construction. 
Thanks to a $130,000 crowdfunding campaign, ASNA was also able to contribute enough funding to allow Rec and Park to plant an additional 45 trees in the park, which will help to replace the 60 trees that have died there over the past five years. Eventually, ASNA hopes to install 150 to 300 new trees in Alamo Square.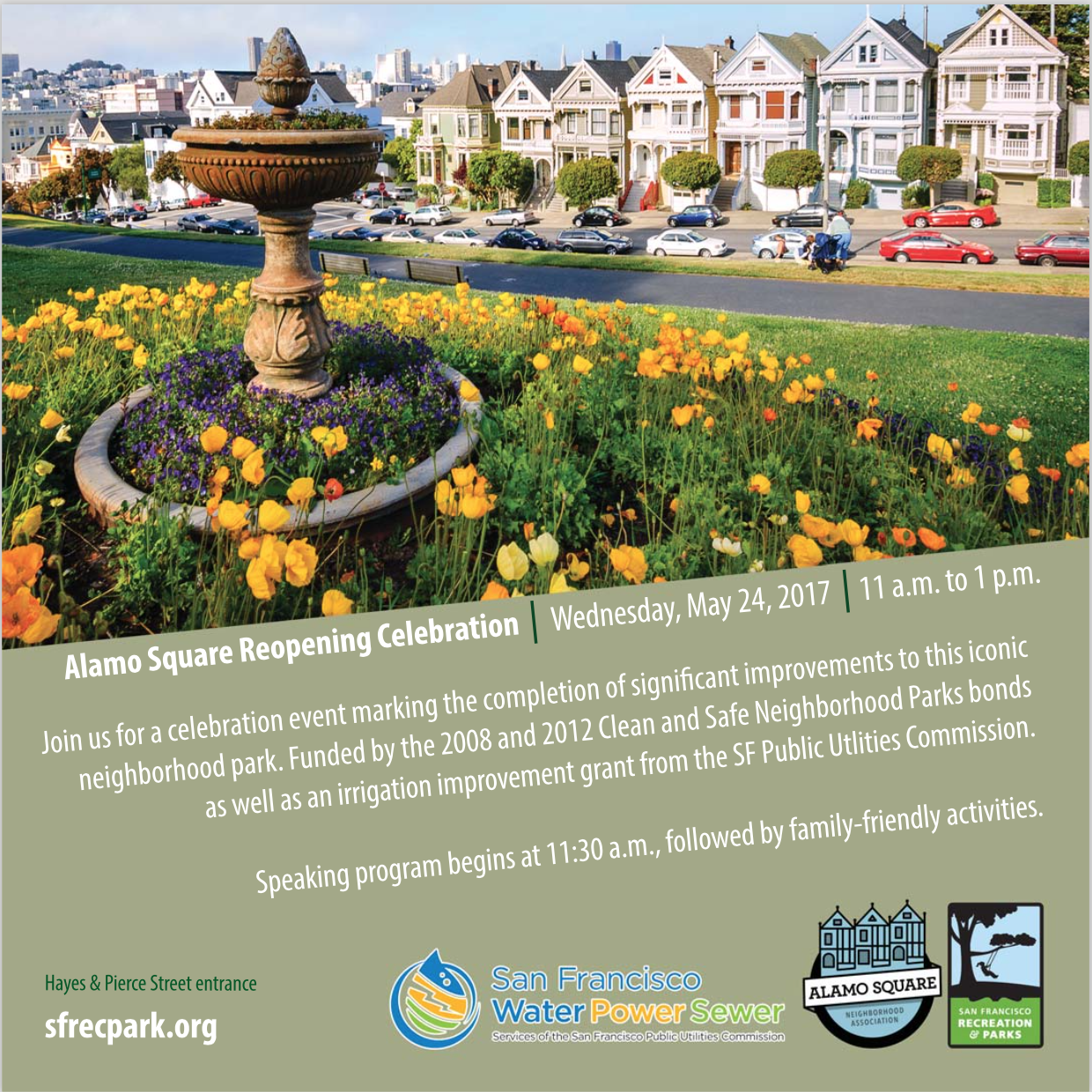 On opening day, Rec and Park plans to host a special ceremony, with speakers and family-friendly activities. We'll keep you posted as the big day nears.