By
Susan Xu
- Published on April 15, 2017.
Those in need of an early morning jolt (or afternoon pick-me-up) will soon have another downtown coffee shop to choose from this spring.
Bluestone Lane, an Australian-inspired coffee shop, will open its first West Coast location in the Financial District's Monadnock Building (685 Market St.), which is home to a number of companies, including Uber.
When the shop debuts, it will serve open-face sandwiches, health bowls, pastries, tea and coffee, including favorites like the "flat white," Australia's signature drink made with two shots of espresso, combined with frothed milk. The project is in the early stages of construction, says tipster Al M., but once opened, it will join existing Bluestone Lane locations in New York, Philadelphia and Hoboken.
Bluestone Lane is the brainchild of Nicholas James Stone, a native of Melbourne, Australia, who moved to New York City in 2010. After observing patrons for 75 hours at 16 Starbucks outlets, he launched his first location in 2013 with the goal of bringing Melbourne's "premium coffee culture" to New York.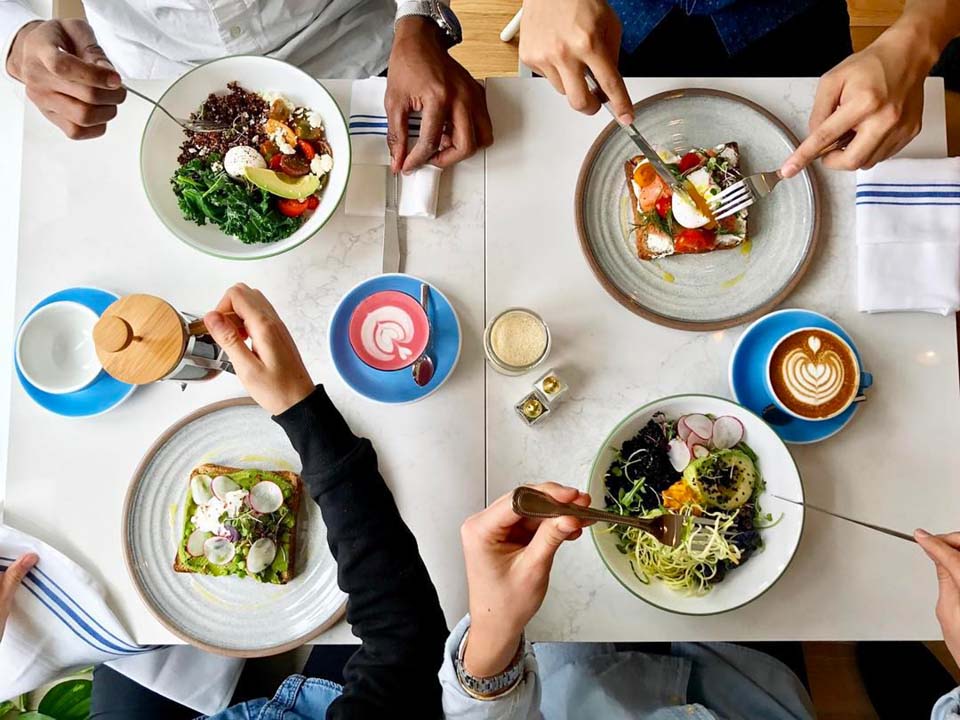 "We are focused on creating environments where customers are immersed in a true to the culture experience and leave feeling like a local," the website reads. "It's about making the coffee experience relevant and less about addressing a need for caffeine."
Since its launch, Stone's coffee empire has expanded to 11 coffee shops (four of which are currently in the works) and four cafés that offer Australian-inspired breakfast and lunch options.

We don't know exactly when the new Bluestone Lane will be up and running, but we'll keep our eyes and ears open.

Thanks to tipster Al M. for the tip. See something interesting while you're out and about? Text Hoodline and we'll see what we can find: (415) 200-3233.