By
Susan Xu
- Published on April 12, 2017.
With one last boozy hurrah, Sutton Cellars' warehouse tasting room has bid farewell to Dogpatch; its final "Jug Sunday" was held on February 26th, complete with live music from DJs and PizzaHacker pies.
After losing his lease, winemaker and owner Carl Sutton is taking "some time off" before moving into new digs in the same neighborhood. 
"Rumors of my demise are greatly exaggerated," he told us when reached for comment. "We have plans underway for a new location in Dogpatch, at 21st & Kentucky."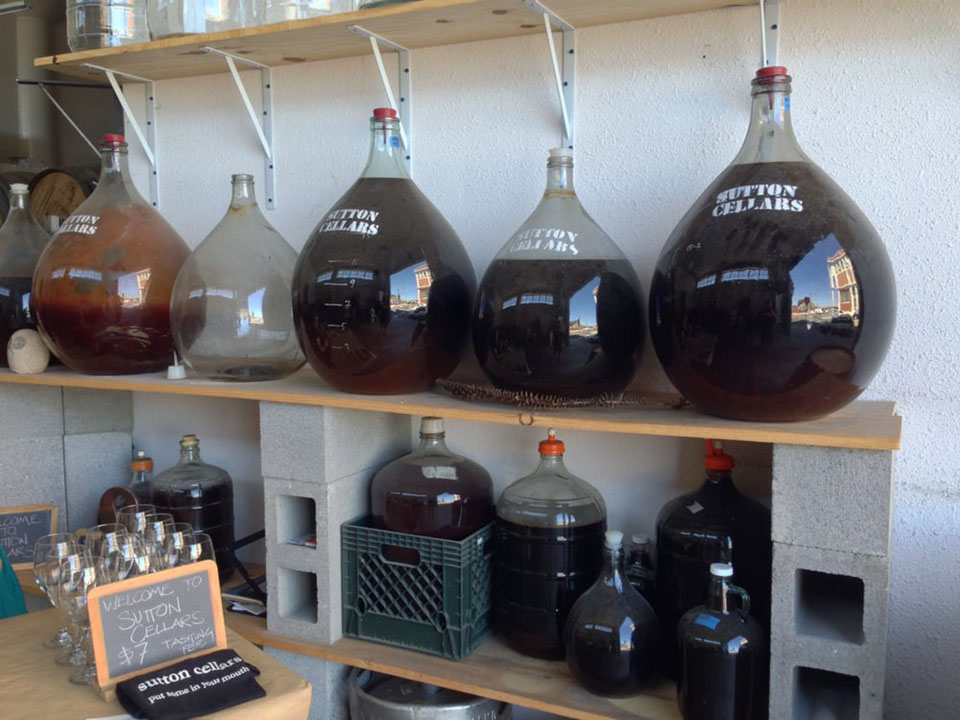 Sutton, who uprooted from Sonoma to San Francisco, established his winery in 1996, with a focus on handcrafted natural wines. Inside its spacious Dogpatch warehouse, the cellar regularly hosted $10 wine tastings and pop-up food purveyors.

"The idea at Sutton Cellars has always been to allow the most character in what we make, with the least amount of additions, processing, or manipulation," the business' website states. Sutton's unfiltered bottles are produced with hand-harvested, organic, dry-farmed fruit. 
Alongside its wine, Sutton Cellars is also known for its signature "brown label" dry vermouth, crafted from Sonoma County white wine and flavored with 17 botanical ingredients like orange peel, chamomile and rosemary, and its hard cider. 
Sutton didn't have an exact date for his return to Dogpatch, but we'll keep you posted.