Six months after Bread & Butter cafe at 1901 Hayes Street suddenly shuttered, it looks like a new cafe called "Cup A Joe Coffeehaus" will be opening up in the space.
After a few weeks of papered-up windows and low-key activity inside, SF Citizen reports ingredient deliveries and help wanted signs asking for baristas and counter help who would be able to start "ASAP."
Before Bread & Butter, the spot was also known as Cup A Joe—in fact, the original sign remains in place.
According to city records, the owner of the new operation is Joseph Dabit, who is the erstwhile owner of Divisadero's Acme Burgerhaus and current owner of the Cup A Joe cafe at 896 Sutter St.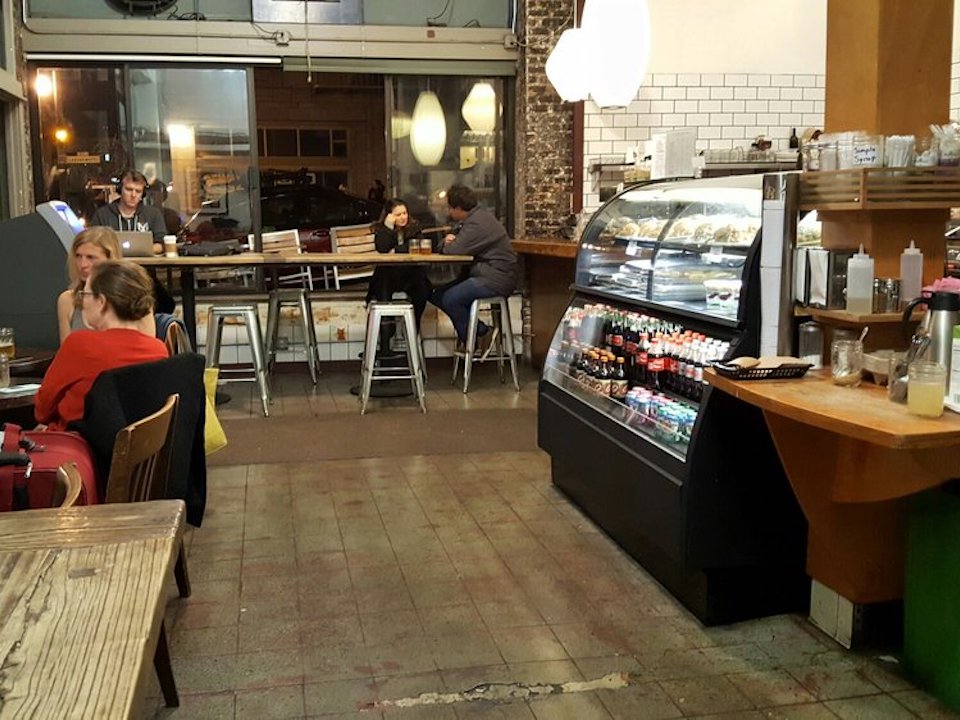 Last fall, angry neighbors—surmising that Bread & Butter's closure was the result of an unsustainable rent hike—lambasted the building's landlord with handwritten signs.
However, Bread & Butter's former owners have kept mum on the reasons behind the closure.
Dabit hasn't responded to inquiries about menu offerings yet, but we'll keep you posted as we hear more.
Thanks to tipster Jim H. See something interesting while you're out and about? Text Hoodline and we'll see what we can find: (415) 200-3233.