Watch out, Lower Haighters: here comes a new salon.
On February 16th, Hector Ortiz opened his new salon, Studio 206—which is named for its address, 206 Fillmore St. The space was formerly another salon, On Mars, which closed last February after 13 years in business. 
Studio 206 occupies just half of On Mars' former space. The entire space was being offered at $6,000 per month, according to landlord Irene Cheung. That was too pricey for Ortiz, but he was able to negotiate with Cheung, who installed a wall to create two separate retail venues. 
The remaining half of the former On Mars space remains on the market for $3,000 per month; Cheung is seeking $2,800 per month for the former Fifty24SF Gallery space next door.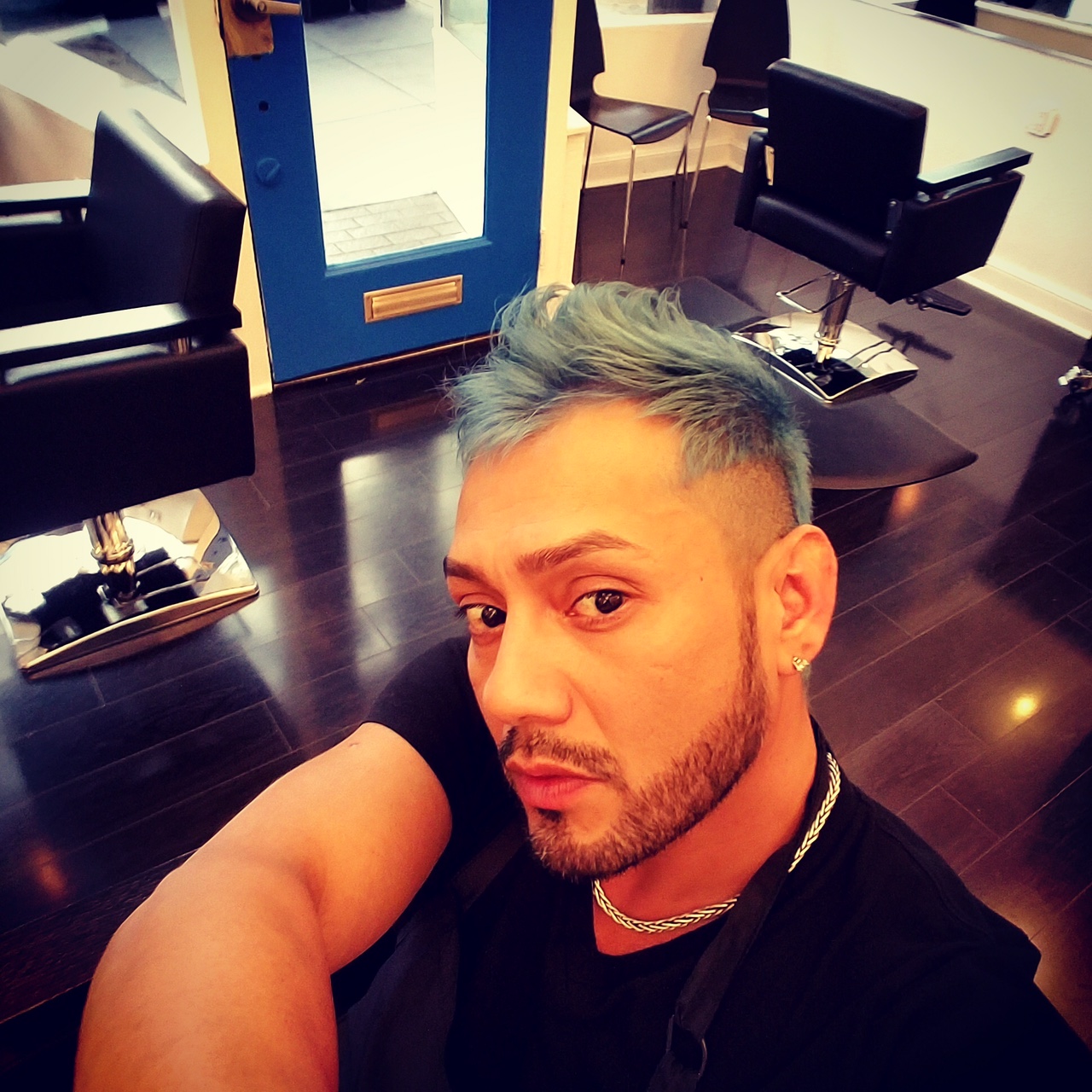 Ortiz first moved to San Francisco in 1992 when he was 17 years old. Both his mother and his aunt were hairdressers, and Ortiz told us that he more or less grew up in salons, attending beauty school at 15. 
"It's in my blood...I was groomed to be a hairdresser," he said.
He has worked in a number of salons across the city, including Salon Mio Mio and Xcelerate Salon in Noe Valley, and Bryan Roberts Salon and Color Bar in The Castro. Back in the '90s, he owned local salons Hair on 18th and SF Baseball. He also opened another salon, Abstract Hair, in Windsor around 2007.
Ortiz also works for Farouk Systems, which has a line of hair products and does high concept "hair shows" and education surrounding hairstyling techniques. The organization sponsors various pageants, such as Miss Universe and Miss USA, and he's worked on that circuit as well. 
"I'm both a behind-the-bench hairdresser and platform artist and instructor," he said.
Ortiz said he chose the Lower Haight because he sees it as an artist's community.
"I'm an artist, and everywhere else that I've been, it hasn't felt like an art community, and has been more on the professional side," he said. "Being in this neighborhood, I can be an artist, dress like an artist, and be comfortable."
Men's and women's haircuts at Studio 206 will start at $55 and $70, respectively. The salon currently has four hairdressers (including Ortiz), and is looking to hire more.
Ortiz reported that business has been relatively slow so far, but he attributes that to the nasty weather we've been having.
 "The community has been really nice and supportive," he said. "As soon as it gets sunny, everybody will start coming out."