By
Susan Xu
- Published on April 17, 2017.
Pushkin, the FiDi's newest spot for Russian, Ukrainian and Central Asian eats, opened last month, joining a diverse collection of food vendors in the International Food Court on 380 Bush St.

In addition to salad and authentic borscht (a soup made with beetroots, cabbage, potato and beef broth), Pushkin's small menu features several varieties of handmade eats, including dumplings (beef pelmeni, chicken pelmeni and potato vareniki) and pirojkis (buns stuffed with your choice of beef, chicken, mushroom, spinach, pepperoni or apple).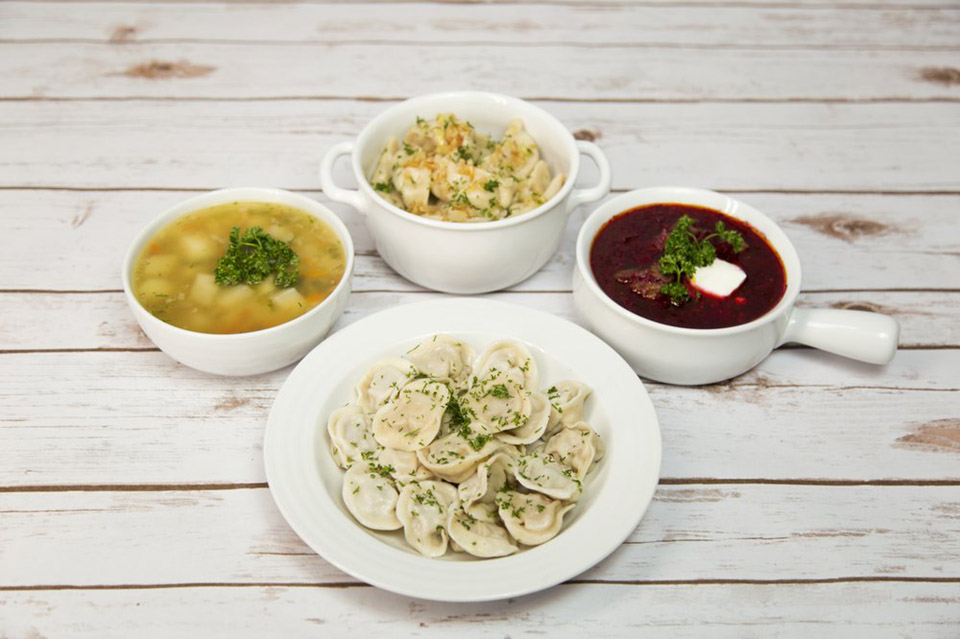 Thus far, reviewers on Yelp have vouched for Pushkin's authenticity. "Coming from an overbearing Russian tiger mom, I became a borscht expert." Yelper Tanya B. wrote. "But I have to say there is no borscht like Pushkin's." Anastasia S. added that "[It's] delicious, quick, affordable and topped with friendly service."
If you give Pushkin a try, let us know what you think in the comments below.
Pushkin is open in the International Food Court, Monday to Friday from 10am–3pm.