By
Susan Xu
- Published on April 24, 2017.
As the end of its lease draws near, Mission dive bar Doc's Clock is gearing up for its move one block away, going from 2575 Mission St. to 2417 Mission St.
We've been keeping our eye on the new outpost for some time now — and word on the block is that the big move is only a couple of weeks away.
"We will be giving last call in the current location sometime around the end of May," a Facebook post reveals. "The first pint of beer, aka First Call, at the new location will be a few weeks later."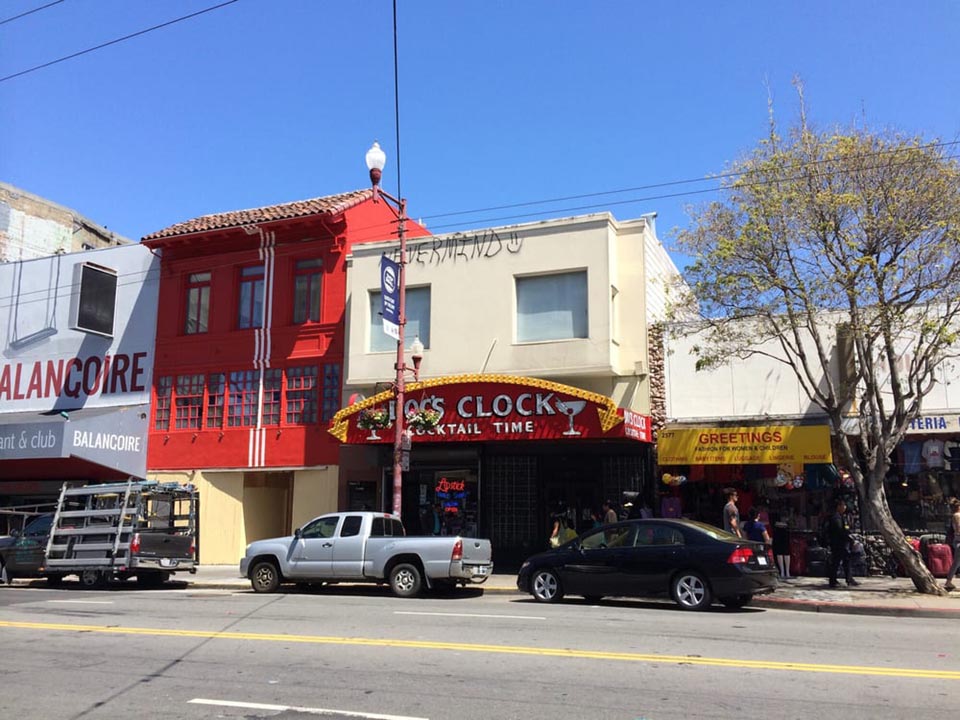 Despite rumors, the bar is not closing—nor will it be re-concepting. It will keep the same staff with the same "great" beers, back bar, bar top and stools. The old jukebox, shuffle board and pinball will all find a home at the new location, formerly home to maker space The Hive. 
As for bar's iconic neon sign—that's still up in the air, Doc's Clock's owner Carey Suckow told the Chronicle. 
According to reports, Leticia Luna, the new owner of the building on 2575 Mission St., just might want to keep it. Luna, who also owns a number of restaurant properties around San Francisco—including the one that houses the soon-to-shutter Hecho—decided not to renew Suckow's lease after purchasing the building last summer. 
Once Doc's Clock vacates its current home, Luna plans to merge the space with the adjacent storefront to create a large ground level and mezzanine. Although there's no word yet on what's to come, she's planning to house a restaurant tenant there.

The iconic dive bar has served the Mission community for over 60 years. Last fall, Doc's Clock received Legacy Business status, which acknowledges small businesses and nonprofits as "historical assets," making them eligible for city grants.

Whatever will happen to the current space, Doc's Clock says that it will continue to be part of the Mission. "Luckily, we have found new landlord who wants our friendly neighborhood bar in his building," the bar writes on Facebook. "Once the doors open to the new Doc's, we will all be there to welcome you."