With the summer months approaching, outdoor concerts are surefire crowd pleasers. One of the highlights every year is the Stern Grove Festival, which celebrates eight decades this June.
Today, the music festival announced its line-up of admission-free Sunday concerts, which kicks off on June 25th and runs through August 27th.
The ten-week concert series starts with rhythms from Kool and the Gang, but also features performances by Nicki Bluhm and The Gramblers, WAR, Fantastic Negrito, Eric Burdon and The Animals, Brazilian Girls and Los Ángeles Azules. The festival also brings its classical partners, the San Francisco Symphony and San Francisco Ballet, to the stage.
Because the festival is celebrating a major anniversary, this season highlights performers that have played over the last decades, including Mavis Staples, Amadou and Mariam, and Quinn DeVeaux, who have all previously performed amongst the redwood and eucalyptus trees.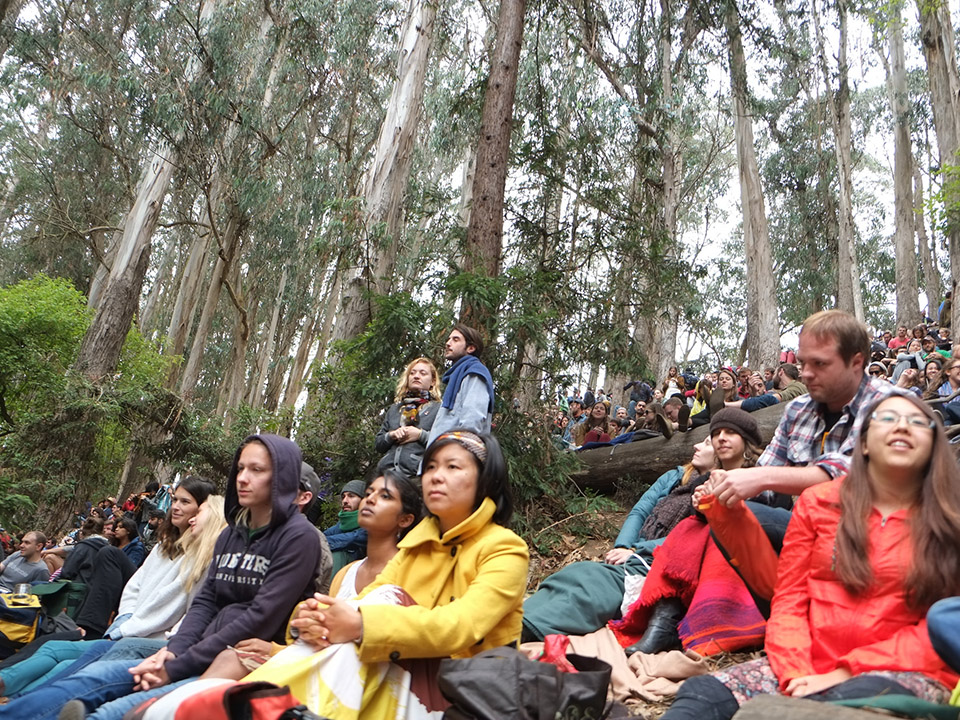 Stern Grove Festival kicks off with The Big Picnic on June 25, featuring Kool and the Gang and Oakland-based Quinn DeVeaux. The annual event serves as a fundraiser for the festival, and tickets for reserved seating are available. 
On July 9th, the San Francisco Symphony will hold its annual summer performance at the festival. Led by the symphony's director of summer concerts, Edwin Outwater, the symphony will perform an afternoon of Mozart pieces and French chansons.
The San Francisco Ballet will also return to the outdoor festival on July 30th, performing a selection of works from their current repertory.
Admittance is always on a first-come, first-served basis, and concerts begin at 2pm at Sigmund Stern Grove. In addition to summer concerts, the festival also offers artist talks and education and outreach programs for children. 
If you are headed to Stern Grove this summer, bring your picnic blanket, sunscreen, wear layers and check out our insider's guide to navigating the festival.