Voters legalized recreational marijuana last fall, but new restrictions are likely coming to cannabis dispensaries. Proposed rules would ban free samples, impose dosage limits, and prohibit on cannabis products containing, caffeine, alcohol, nicotine or dairy.
If California's Bureau of Medical Cannabis Regulation and Department of Public Health approve a list of regulations proposed earlier this month, a host of changes will affect growers, medical marijuana users, and nearly everyone in between.
Since Prop 215 created legal access to medical marijuana two decades ago, the industry has been relatively unregulated. But state officials are now calling for tighter controls around quality and safety, which is why proposed guidelines cover everything from growing to transportation.
Last year, at a quinceañera in the Mission, 19 people were sent to the hospital after inadvertently consuming marijuana-laced gummy candy. Thirteen of those treated were between the ages of six and 18. If pending rules are passed, however, it would be illegal to add cannabis to existing products.
Here's a list of some of the potential regulations:
Marijuana cannot be blended with dairy, caffeine, alcohol or nicotine
Products cannot contain more than 10 mg of THC per serving
Each serving must be in its own child-resistant packaging
A single package cannot contain more than 100 mg of THC
Ban on free samples and giveaways
Manufacturers may not add THC to existing products
Customers may not be allowed to smell products before purchase
Regulations on products that are 100 percent plant-based (containing fresh fruits and vegetables) will be stricter
Pete Cervantes, co-founder of Oakland's Good Co-op, a maker of premium cannabis edibles, said many of the proposed rules are necessary.
"New consumers to to the market are gonna have low tolerances," Cervantes said. "With these new regulations, it makes sense to keep the threshold at 10mg because when you're left to self dose, it can lead to a lot of confusion and inaccuracies."
Cervante said it makes sense to prohibit mixing cannabis with alcohol, nicotine and caffeine because it's easier to regulate each substance individually rather than "the perversion of products" that's been created.
"If people want to smoke a joint and then drink a beer," he added, "that's their discretion. But it gets tricky for regulation when you start mixing them."
However, Cervantes said he's concerned about how some of the proposed regulations might affect his business, which bakes and sells pre-packaged cannabis brownies.
"It's difficult to comprehend the highly enjoyable flavor of a brownie without consuming it first," Cervantes said. "We give a lot of free samples out, and 99 percent of consumers give us positive feedback when they sample, so by banning free samples, that will hurt business growth tremendously."
Cervantes also expressed concern over how proposed regulations might hinder creativity within the cannabis industry. "Safety is the first priority," he said, "but when we start eliminating potential ingredients, innovation is limited."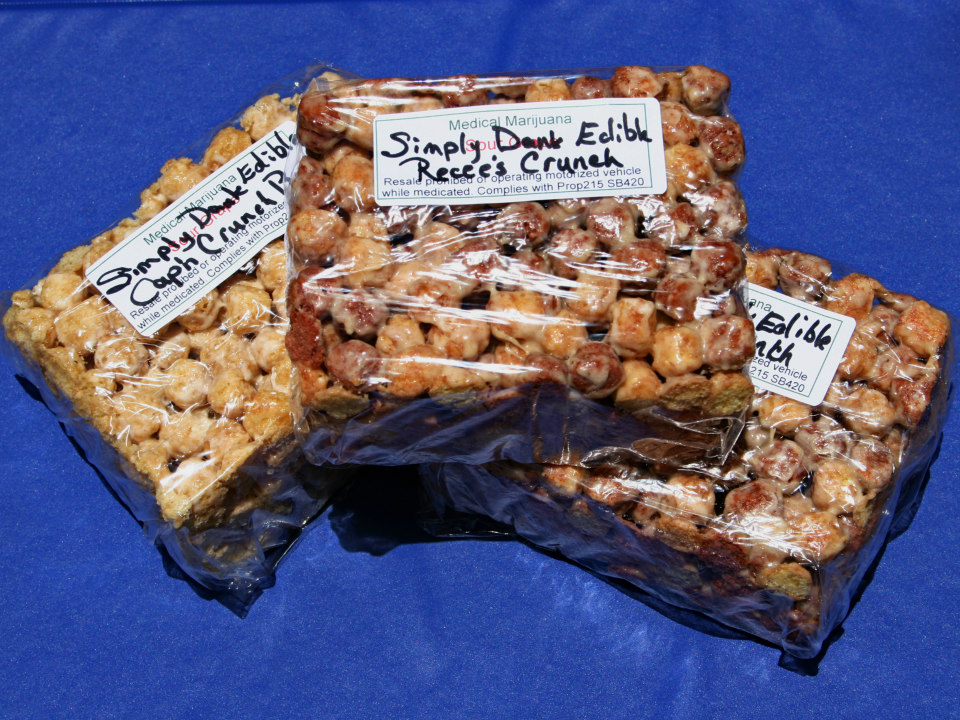 One thing that remains unclear is whether or not edibles will be treated as a food product.
In Berkeley, nutritional labels are required on packaging, but in San Francisco, edibles aren't treated as food and don't need to be labeled with nutritional facts.
"This makes it difficult on manufacturers," Cervantes said, "when you have different sets of regulations for different jurisdictions."
Such statewide regulations for labeling requirements are reportedly being drafted but haven't yet been released to the public.
"Everyone wants to know what they're consuming," Cervantes said.
The state is still accepting public comments on the proposed regulations (bmcr [DOT] comments [AT] dca [DOT ca [DOT] gov) until June 13. No public hearings are scheduled to take place in San Francisco or Oakland.