A new corner store has popped open on Guerrero Street in the former Mereb Market, between 18th and 19th streets. Called Dolores Outpost, the store is conveniently located near Dolores Park, although this isn't your typical convenience store.
"There are a lot of corner stores in this vicinity," said Brent Kanbayashi, one of the Outpost's seven owners. "All have the same junk food and major mass brands. Our take is to offer the foods that we like."
Kanbayashi owns a design studio a half block from the Outpost and was a regular at Mereb Market. Last year, when the owners decided to sell, Kanbayashi brought up the idea of buying it to friends, some of who own Neighbor's Corner in Noe Valley.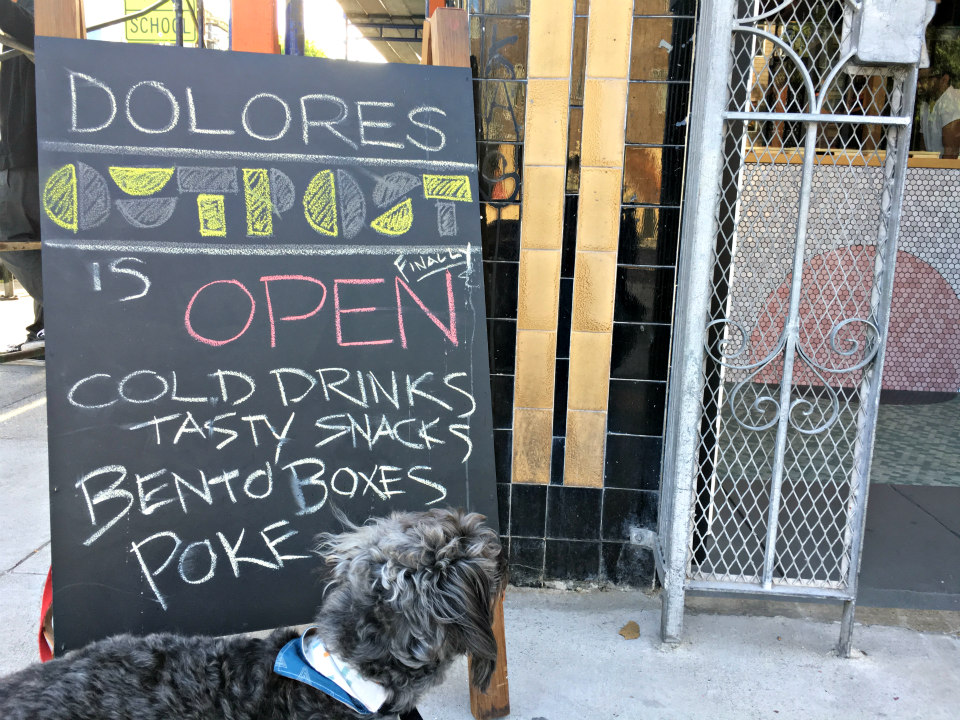 The team acquired the space last August and ran the convenience store as it had operated for more than two decades before closing it up in December. Kanbayashi said they've been busy reworking the interior and preparing to open Dolores Outpost to the neighborhood.
"These stores aren't gold mines," Kanbayashi said. "If you don't win the locals with everyday usage, you fail. You can't live on party days in the park."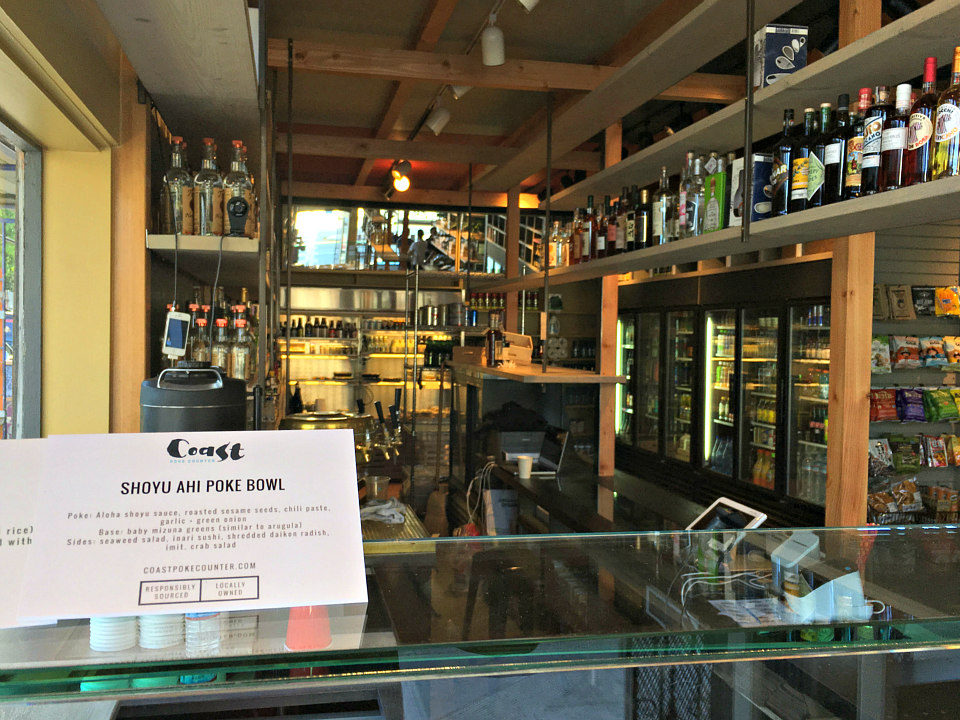 Therefore, the Dolores Outpost team is trying to create a convenience store that caters more to neighbors wanting a reliable one-stop shop than to weekenders looking for a bag of chips and a bottle of water.
That being said, Dolores Outpost sells Highwire coffee and has six taps serving up homemade, alcohol-ready cocktail mixers like "ginger brew" and "basil mojito." The outpost also has kombucha on tap and sells Barebottle beer, along with an assortment of wine and beer by the can or bottle.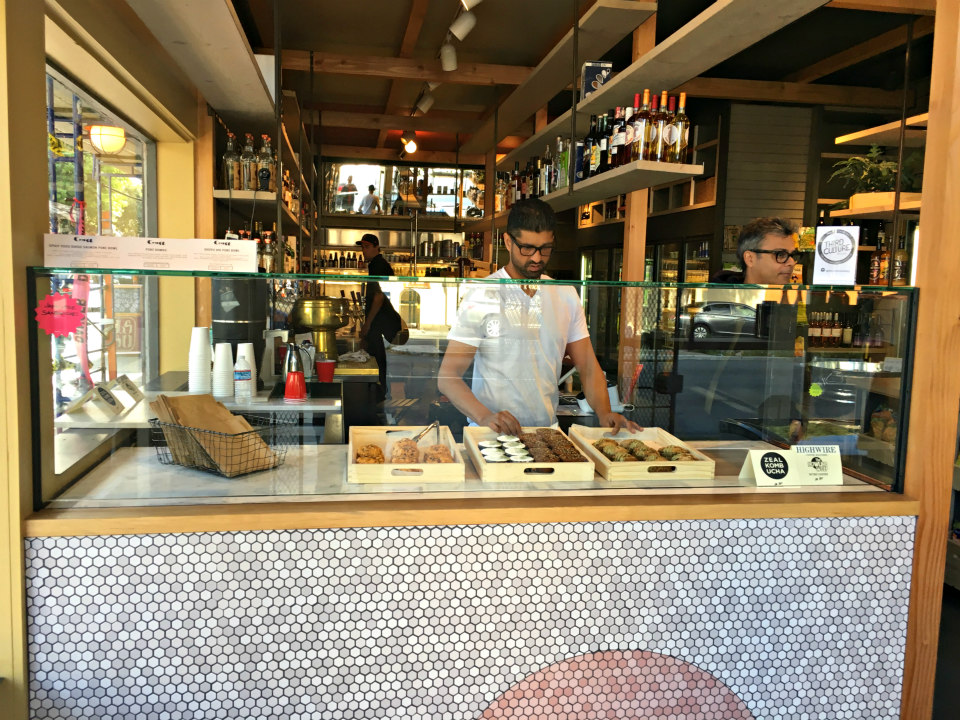 There's also a front counter—what Kanbayashi called the "pop-up hub"—where different vendors will pop-up over the next year, including Frozen Kuhsterd (frozen custard-pops) on Thursdays through Sundays and Mix-And-Mac (custom mac-and-cheese) on Monday evenings.
Within the next month, Kanbayashi plans to offer more pre-made food and a fully stocked grab-and-go fridge at the Outpost sourced from both local companies and a SoMa-based commissary. Offerings will include Hawaiian tacos, Hanoi chicken, poke bowls, and bento boxes served with house-made sauces and syrups.
"We're really food-driven here," Kanbayashi laughed.
Dolores Outpost is currently open daily from 8am-9pm at 698 Guerrero St. (between 18th & 19th).
Thanks to Tom A. for the tip.