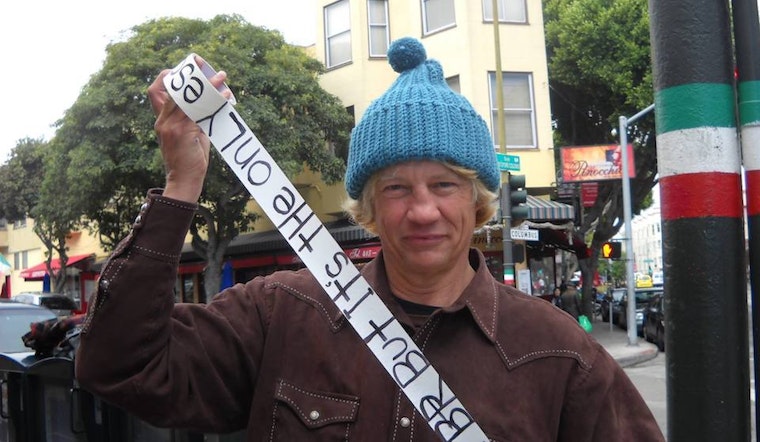 Published on May 29, 2017
Late in April, street artist Kevin Arnold, better known as Elvis Christ, passed away. According to Street Art SF, the artist died after a bout with a terminal illness.
While little is known about Elvis Christ's background, his singular sidewalk art created with masking tape and markers left an impression on North Beach residents and visitors.
Using a combination of poetry, social commentary, and distinctive typography, Christ's work and the territory in which he worked evoked the realm of the Beats and their heirs.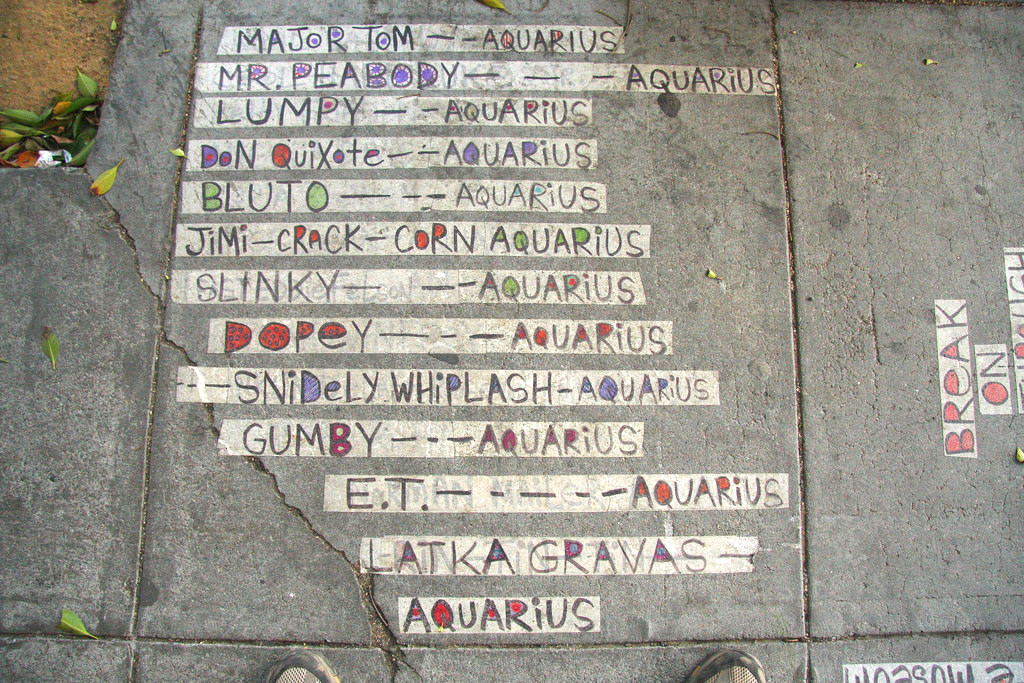 According to one North Beach resident, Christ "could be philosophical, and he could be a holy terror. That's pretty much art right there, almost by definition—the good, the bad, and the mad. But what he did with words, their forms, and materials—it really was genius."
Elvis's playful typography created a striking contrast with his messages, which ranged from social critiques and political observations to philosophical musings with open interpretations.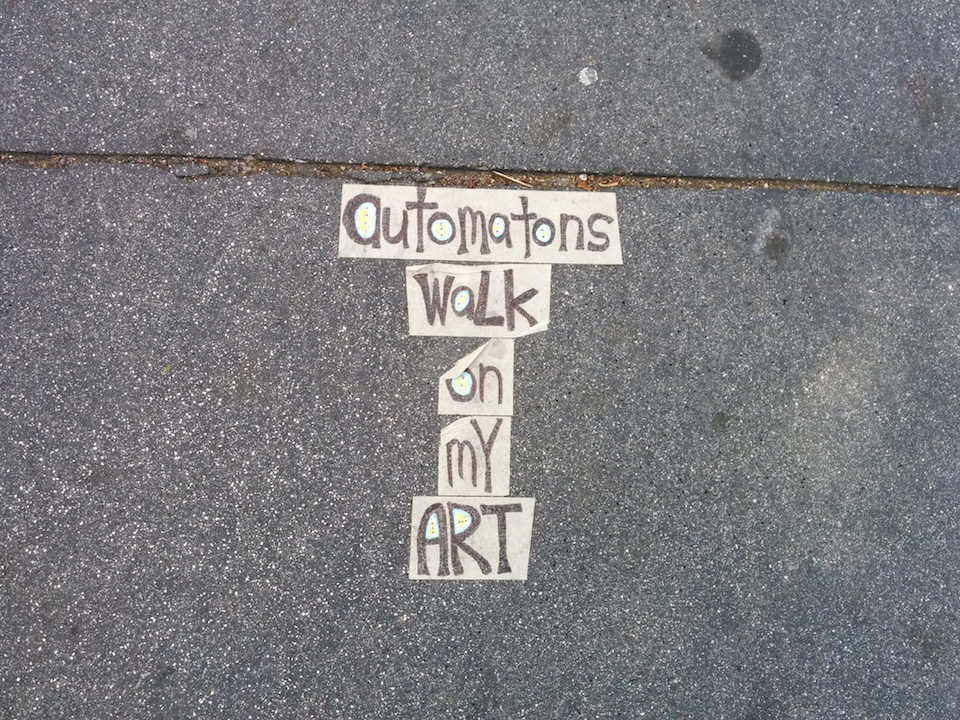 The same artist who created upbeat messages like "POSITIVE ENERGY IS A RENEWABLE RESOURCE" and "REMAIN HOPEFUL AND COUNT OUR BLESSINGS" would also create works declaring "AUTOMATONS WALK ON MY ART," and "NOBODY KNOWS NOTHING."
With precise layouts characterized by lines and angles recalling Russian Constructivism, there was nothing slapdash about an Elvis Christ piece, leading some to debate whether "street artist" was an accurate description.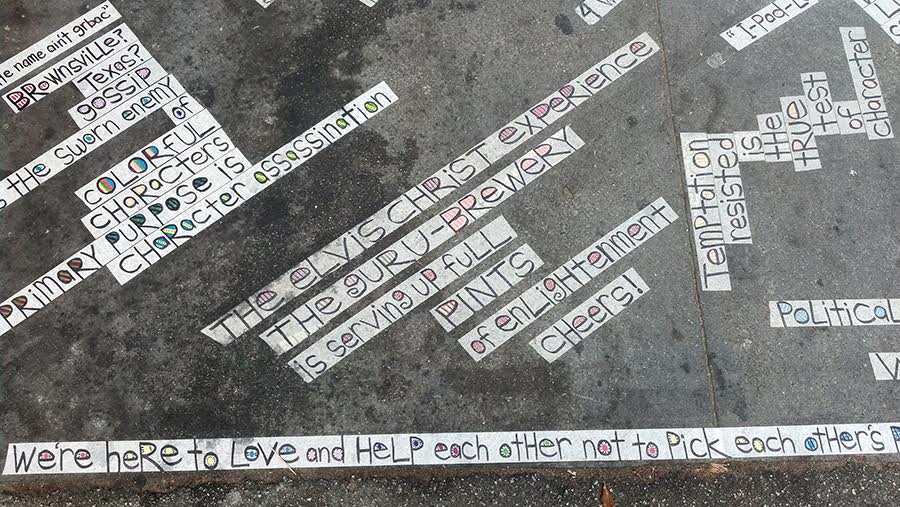 His work appeared outside North Beach; artist Jonathan Mojeske, who lives in the Sunset, recalled seeing the artist work on 48th Avenue.
"He was painting new numbers—white blocks with black spray paint—for everyone's address," said Mojeske. "He would do it first, and then come knock on your door and ask for a few bucks. I thought it was cool that he'd painted the numbers outside my house, because then I had a work of art from him right there."
According to acquaintances, Christ struggled with housing insecurity, depression, addiction and could sometimes be found sprawled on the sidewalk next to his art. Over the years, several neighbors worked figuratively and literally to help him get back on his feet.
In spite of his struggles, Elvis Christ made his mark on a neighborhood that's well known for its iconoclastic artists. As another long-time resident sighed, "Any way you slice it—and then tape it back together—Elvis tried, in his way, to leave The Beach better than he found it."
Thanks to reader Bob M. of North Beach.