Just after we reported that flower store birch on Hayes and Laguna streets will be shuttering on June 30th, tipster Andrew D. alerted us that another business across the street will close on the same day.
Propeller has been in the neighborhood for nearly 15 years. Now, in its last weeks, all remaining inventory—including furniture, accessories and fixtures—are now on sale, with up to 60% off floor models and at least 25% off everything else.
Owner Lorn Dittfeld wrote a goodbye message that has been posted in the store window:
[...] it is with nearly equal parts excitement & sadness that we announce our final days. And it is with an immense amount of gratitude that we thank the wonderful people who have made Propeller Propeller: the incredibly talented designers & manufacturers who've imagined & produced the more-than-worthy goods for us to champion; our ever-professional & always helpful staff - most of who have been here for nearly the duration (!) and the clients whose impeccable taste & trust in us to offer something other than the status-quo has enabled Propeller to succeed in its mission [...].
"Closing the store had nothing to do with the state of Hayes Valley, but a personal choice to explore other things in life," Dittfeld told us.
He also said that the two store closings on the same day are not connected with each other. "I only learned about birch's closing last week," he said.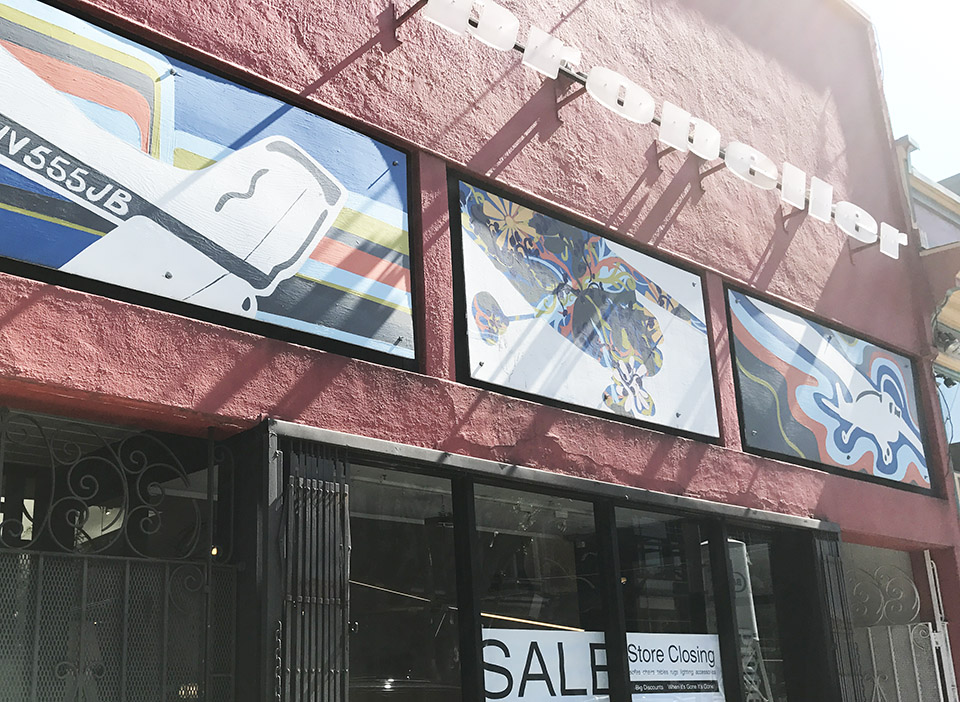 "Hayes Valley has come a long way in our 15 years," he said, reflecting on his time in the neighborhood.
When the store opened, every store or restaurant was locally owned, and the 500 block of Hayes, between Octavia and Laguna, was by far the most developed. The freeway had not been completely torn down and there was no park yet, he recalled.
"Rents have doubled and tripled, local is giving way to out-of-town ownership (Aether, Will, Oak & Fort), if not large chains," he explained, noting that he had worked on writing the formula retail ban after successfully fighting off Starbucks.
Still, he is philosophical about the changes. "With only-in-Hayes Valley things like Proxy and Patricia's Green, Hayes Valley is maturing into a great destination," he said.
Dittfeld himself will be moving to Mexico, where he plans to work on his next project, Escucha. While he hasn't determined exactly where he'll be—perhaps "in a more tourist-oriented place" like Baja, or near Sayulita or Tulum—Escucha will be a cafe, beer and wine garden "with the intent on fostering connection and communication."