Out of all the ways there are to get to a restaurant, a new route at the Oakland Zoo is more exotic than ordering a black car from a ride-hailing app. The Landing Café at the Kaiser Visitor Center is accessed via a four-minute electric gondola ride, the first of its kind in the state.
"It's part of our monumental California Trail expansion," said Erin Harrison, the zoo's senior manager of marketing and communications.
When complete, the California Trail will expand the zoo by 56 acres. The trail will focus on native wildlife that have been driven out or locally exterminated, such as wolves, jaguars, and grizzly bears.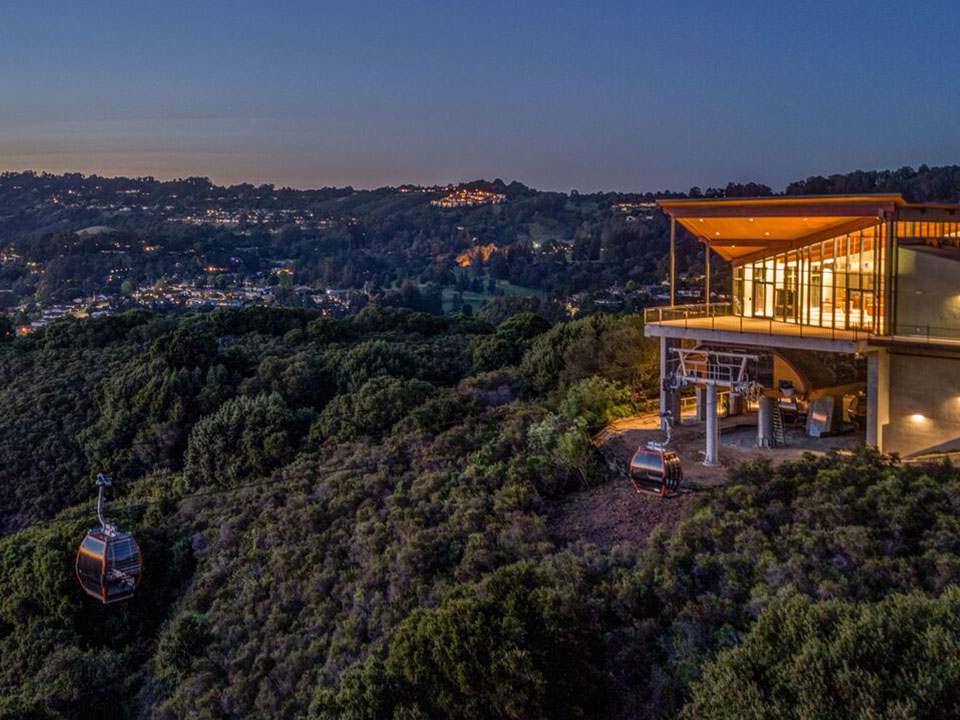 "These are all native animals that unfortunately, because of a multitude of reasons, no longer live here in the wild," said Harrison. "It's an effort to connect people with wildlife and what California was, is, and hopefully will be again."
Most of the California Trail is still under construction, she added, "but we're excited to open the Landing Café."
With sweeping views of six counties and nearly all of San Francisco Bay, the restaurant seats up to 194 people and offers more than typical zoo fare, with a seasonal menu comprised of 75% locally-sourced raw materials.
The Landing Café is only 650 feet above sea level, "which doesn't sound like much, but when you're up there, you are way up there," said Harrison.

The zoo's custom gondola system comes from Swiss company Doppelmayr. Oaklanders might scratch their heads to see a gondola above the hills, but zoo designers wanted to give visitors a way to appreciate native ecosystems without putting too much pressure on habitat or animals.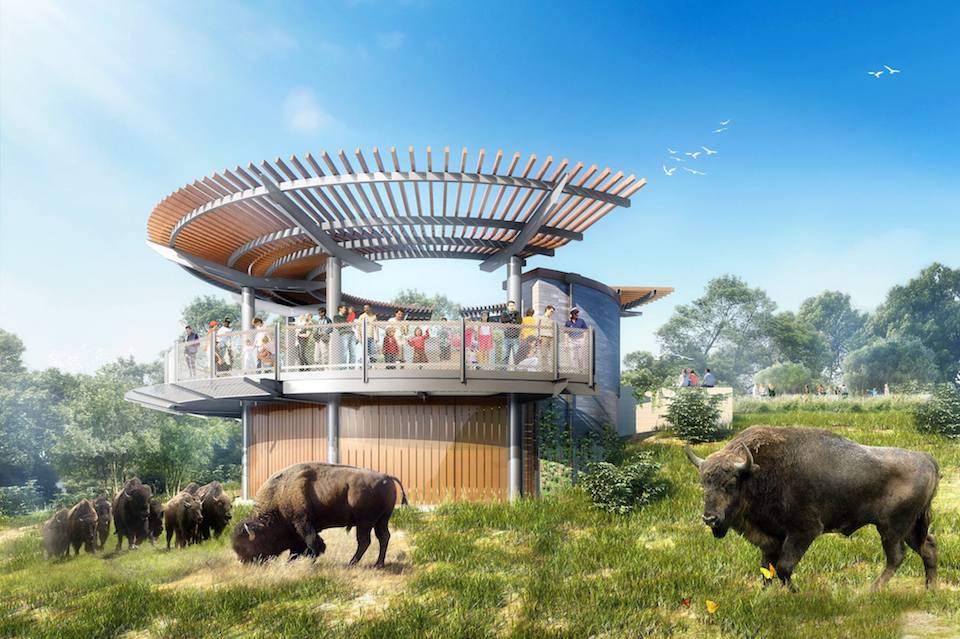 "While we could do shuttle buses, and may add shuttle buses in the future, we wanted to give guests a spectacular experience of getting to the California Trail," Harrison explained.
The trail comes with a heavy price tag, but eighty-five percent of the funds for the $70 million project came from private donation and zoo receipts. The gondola system, comprised of seven towers and sixteen cars each capable of holding eight visitors, cost $4 million.
Animals for the California Trail will arrive in 2018. "We're prioritizing animals coming from rescue situations," said Harrison, such as orphaned grizzly bear cubs from Yellowstone. In the meantime, visitors can still ride through the sky to enjoy a hand-tossed pizza and locally-sourced salad.
"We're hoping to become a destination location for travelers from far away," said Harrison. "It's part of the spectacular experience not just being there, but getting there."