Neighborhood-famous sandwich shop M&L Market shuttered in 2014 and officially called it quits this past March, but Hoodline has learned that the space will soon re-open as a beer and wine shop called Fig & Thistle Market.
The new business is owned by the grandson of M&L Market's former owner May Lay. Per a note posted on the building's facade that thanks customers for their patronage over the years, the business is staying in the family.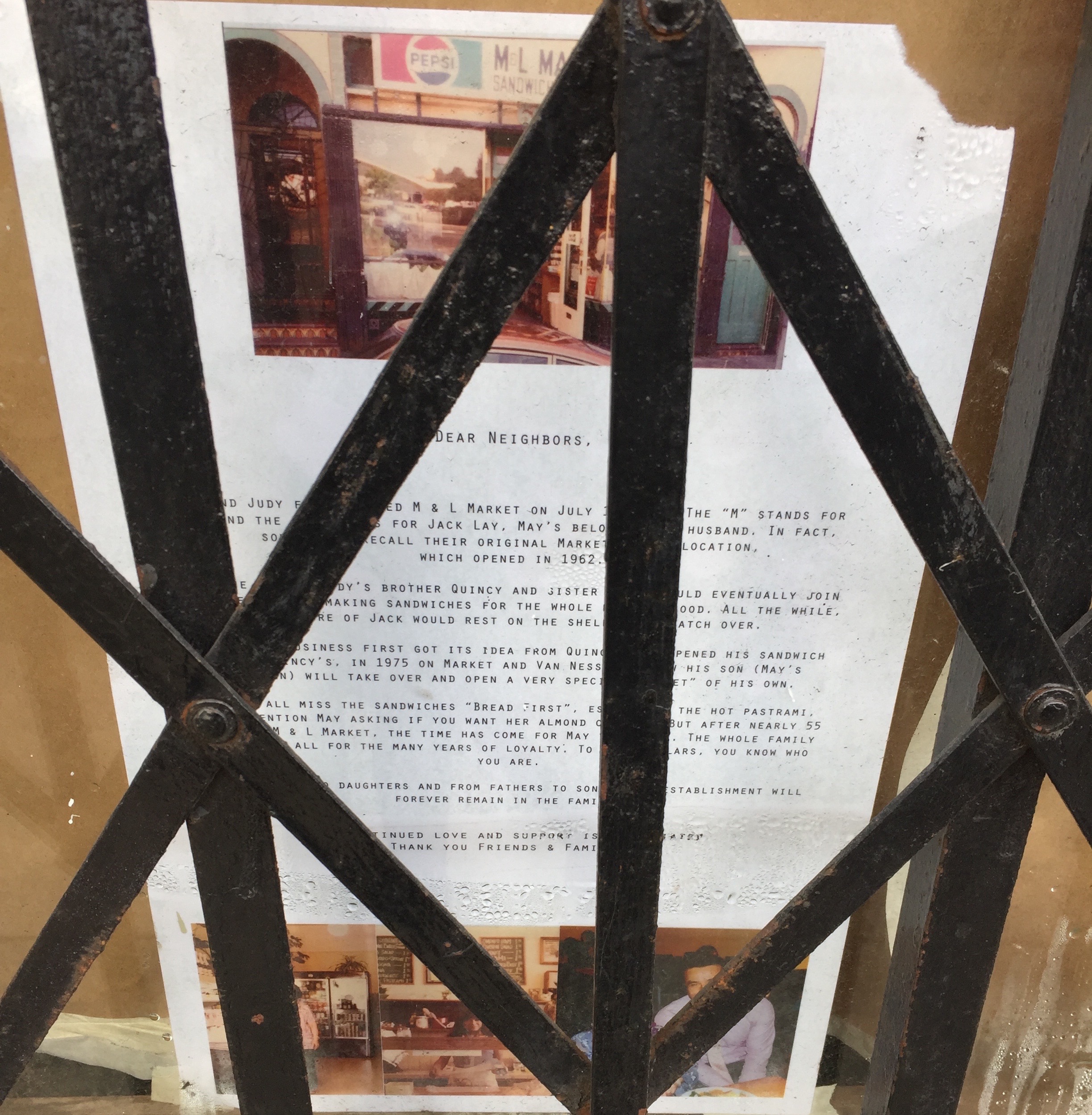 When we walked by the storefront yesterday, we noticed an open door and construction work happening inside. One of the workers said the new shop should be open "in a few weeks."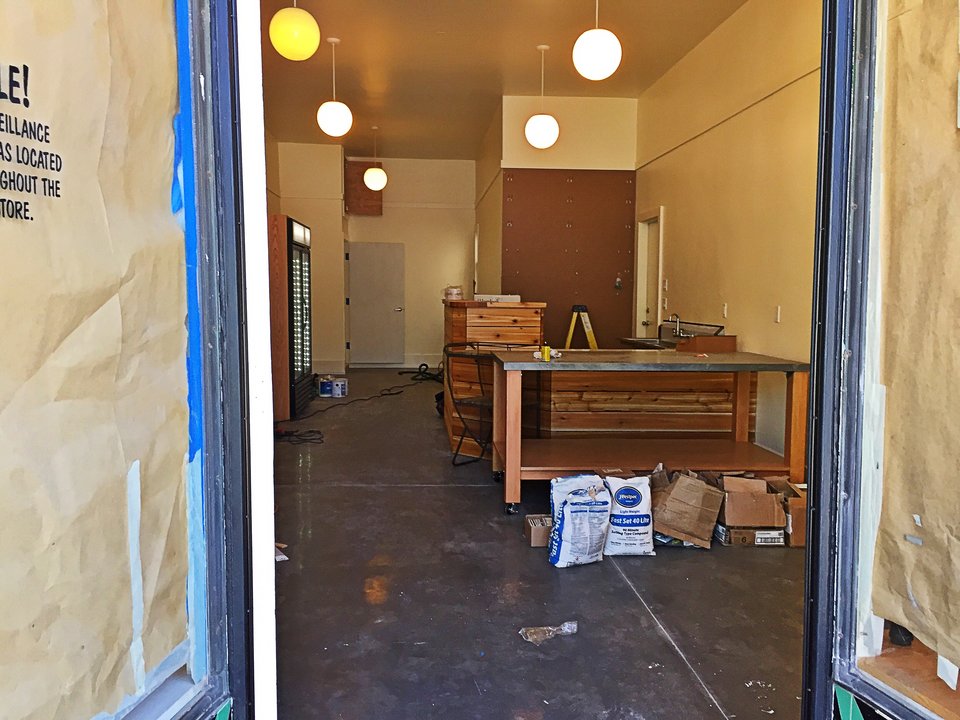 May Lay and her husband, the market's original owners, are best known for serving hearty, affordable sandwiches to customers lined up down the sidewalk. One of its main attractions were May's strict rules for ordering sandwiches: "bread first," then the type of sandwich, then the type of cheese, followed by toppings. 
When we wrote about the business's permanent closure in March, several commenters wrote in with fond memories of May and her daughter Judy, who also worked there.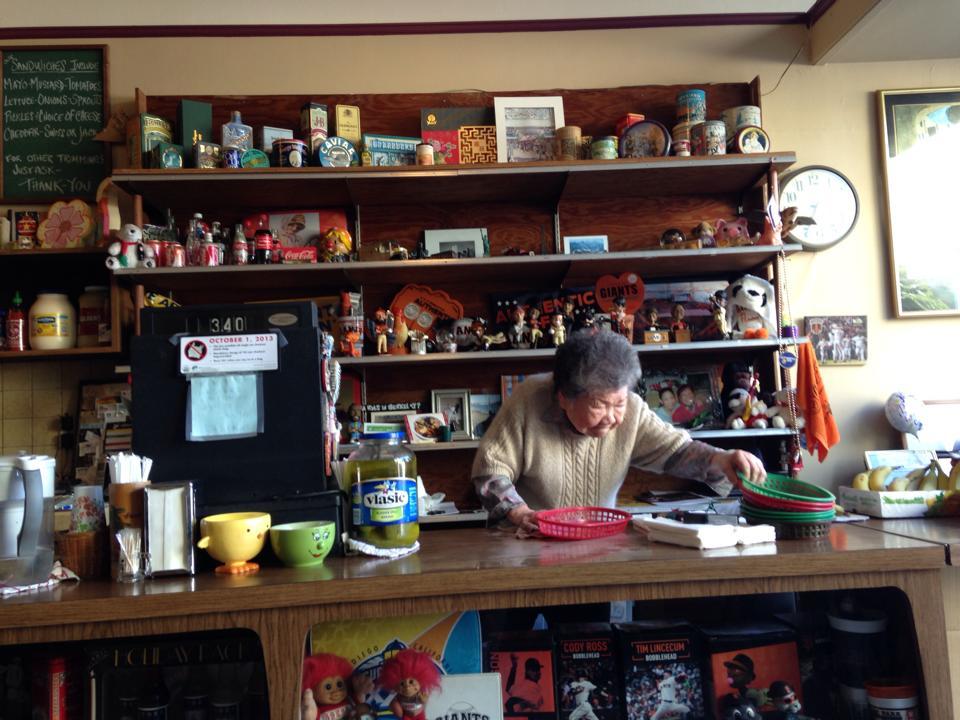 "Being shamed by Mama May was a rite of passage and hopefully it only happened to you the first time there," wrote Werther deGoethe. "Good bye and thanks for all the great sandwiches!"
We contacted the Lay family at their Fig & Thistle Wine Bar (313 Ivy St.) and spoke with owner Nguey Lay's "best friend" Angel. 
She told us that Nguey Lay, grandson of the May Lay, is currently working on the remodel at 691 14th St. in order to open it as a "beer and wine shop." She said there is no opening date as of yet, but it should be "soon."
She said that May Lay plans to make appearances at times to help out and greet customers. May fell ill a few years ago, which is why they closed M&L Market for good. "She's getting older, but she's a super-tough cookie," said Angel.
For more on the market's history, this 2012 video captures May Lay in the background while this reporter enjoys a pastrami sandwich.