Supporters of Divisadero's art scene are keeping the momentum alive by presenting their second art walk this year.
After a yearlong hiatus, new organizers Jessie Flo Macdonald and Fly Bar owner Erik Anderson revived the Divisadero Art Walk in February and are hosting another tonight from 6–10 between Golden Gate Avenue and Page Street.
"It's looking a little smaller than the last one, so I am calling it 'A Little Divisadero Art Walk,'" MacDonald said. "We're trying to keep this event somewhat consistent."
Here's what's on tap:
Chicago's Barber Shop II (1000 Divisadero)
MacDonald said the longtime neighborhood shop is known to "host art shows throughout the year," but plans to extend its hours tomorrow to spotlight art created by some of its employees . 
Fly Bar (762 Divisadero)
Owner Erik Anderson will also be putting his employees in the spotlight with an "Upcycled Art Installation" and live spinning by DJ Alabaster. Left Coast Skate and One Mama are also returning with pop-ups outside of the bar. 
Heart of Gold SF (777 Divisadero)

Local band HeartStrings Bridge will perform classic hits from Jazz to the Motown Era and contemporary music. The quintet includes Jay Tee, Gene Barnes, Marie Barrolazza,  Frankie M. and Feeve Wells. 
Madrone Art Bar (500 Divisadero)

Attendees are encouraged to dress up in their best disco attire or simply wear something colorful for a 70's-themed dance party titled "Free Your Fabulous," hosted by Jim Hopkins of the San Francisco Disco Preservation Society.
Alongside Hopkins will be a another live art installation by locals and employees of Madrone Art Bar.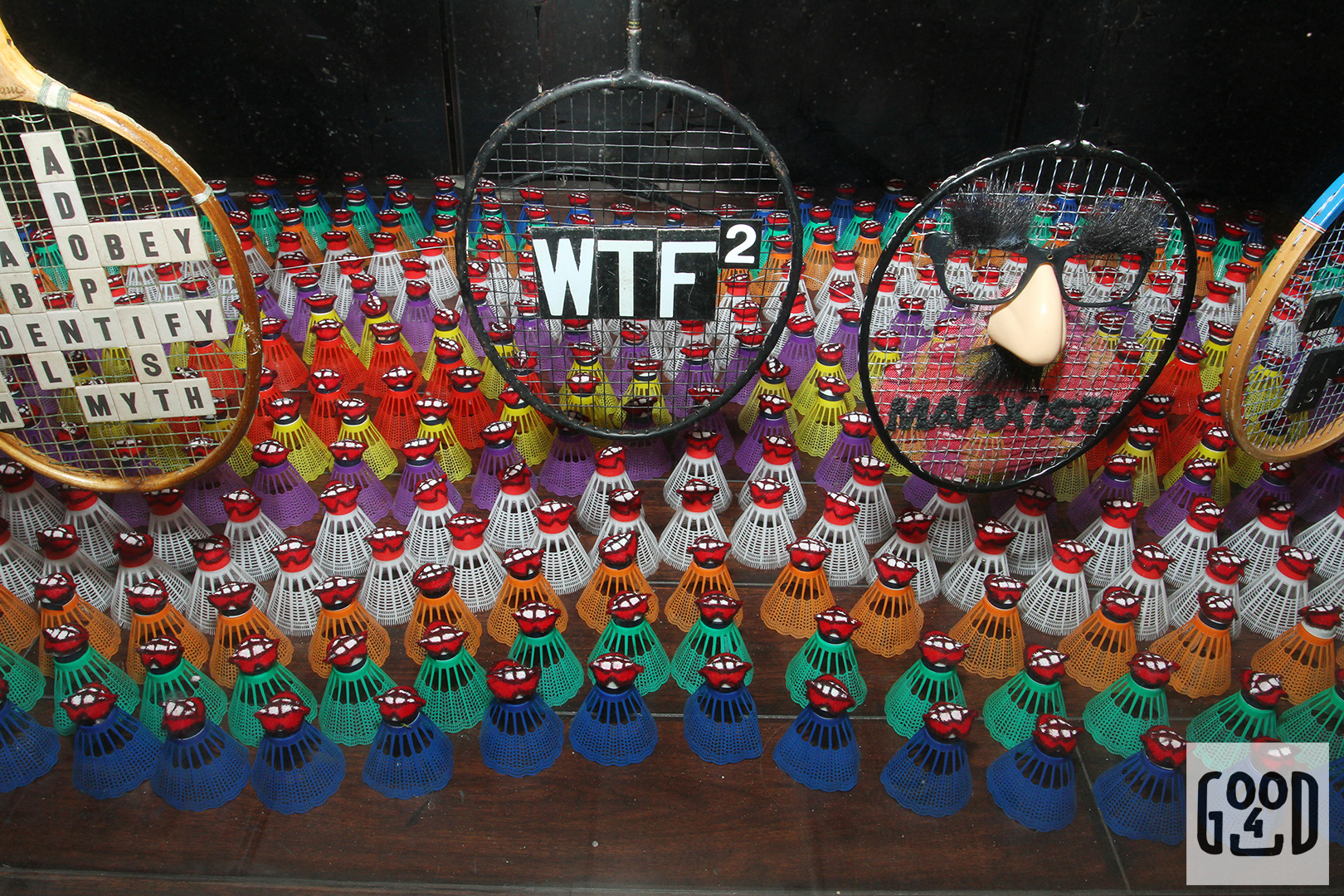 Mini Bar (837 Divisadero)
Group Art Show by ILL Lyrics, featuring new work from Ben Collison, Eric Broers, Jeff Petersen and Todd Kurnat.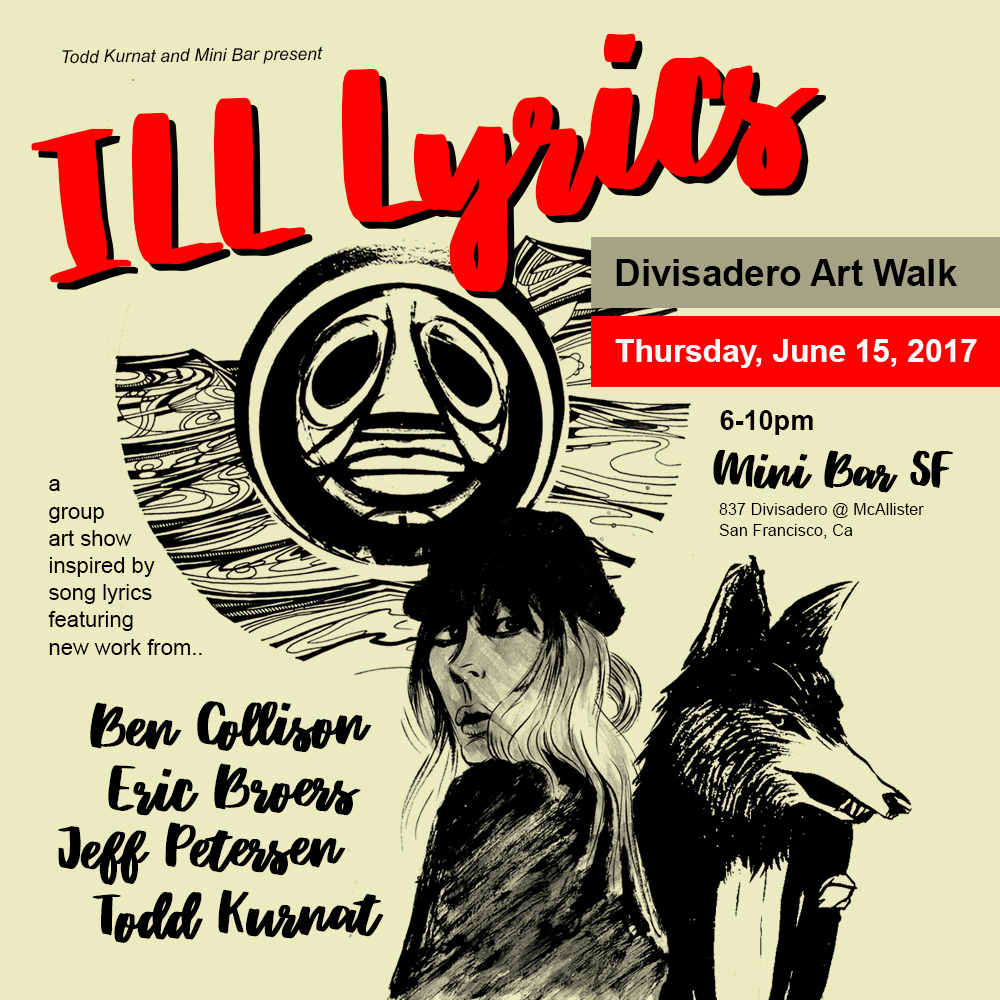 Onyx San Francisco (289 Divisadero)
At this boutique explore Mixed Media Works from Oakland based artist Lisa Ostapinski, who uses encaustic (beeswax) painting techniques with oil paint, metallic leaf and beadery.
Rare Device (600 Divisadero)
Works by female artists, including Lindsay Stripling, Sarah K. Benning, A'Driane Nieves, Kristine Vejar, and Katie Gong. All artists will be sketching live at the event and selling their works.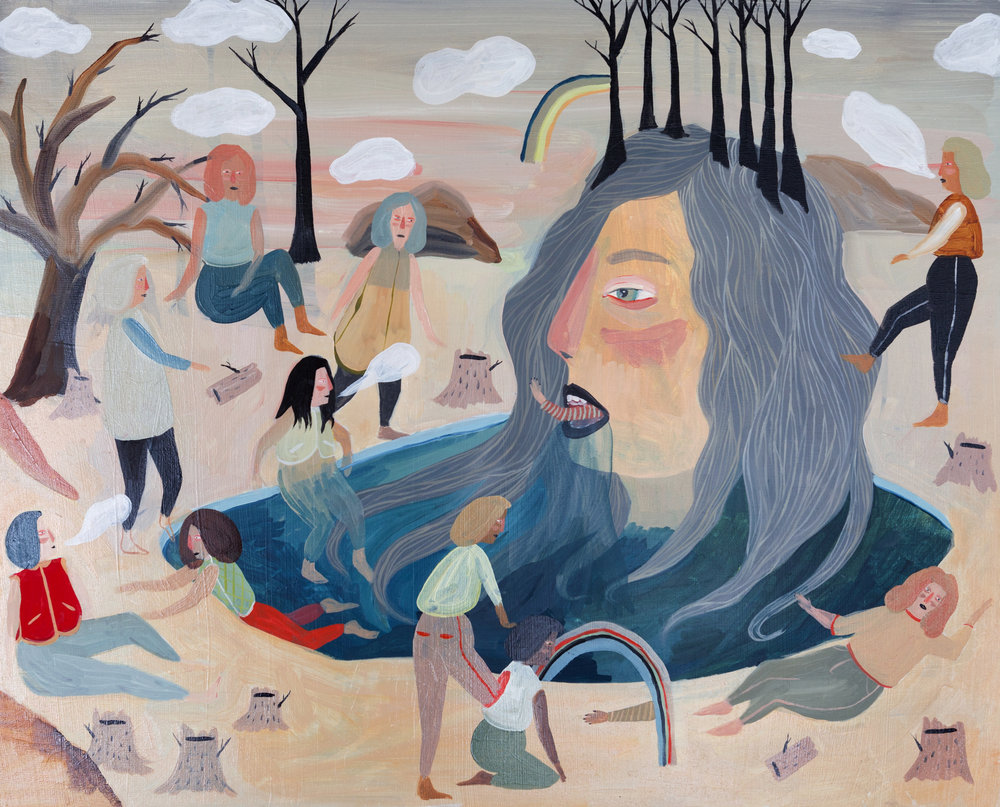 Wine Kitchen (507 Divisadero) 

Mike Goldberg, who participated in February's art walk will return with new works featuring portraits and abstract paintings.
Although this month's Divisadero Art Walk is smaller than usual, MacDonald mentioned that more business may get involved at the last minute. In any case, her goal is all about "showing off" the various businesses of the commercial corridor and highlighting local artists.
"From delicious artisanal food and coffee to hand-made goods and craft beers, our neighborhood offers something for everyone," said MacDonald. "We celebrate diversity and welcome everyone to come to the block and enjoy art and community together."