The Oakland City Council called for a full investigation into potentially impeachable offenses by President Donald Trump on Tuesday, citing recklessness with classified information, allegations of collusion with the Russian government and his firing of FBI Director James Comey, among other things.
"I sure hope God blesses us with a miracle and gets rid of both Trump and Pence," said City Councilman Larry Reid as the resolution passed unanimously.
Oakland joins Alameda, Richmond, Berkeley and Los Angeles and other cities in passing resolutions calling for Trump's investigation. They also voted in support of the Paris Climate Agreement, which Trump withdrew from earlier this month.
It's not the first time the Oakland City Council has taken on Trump. An avowed Sanctuary City, Oakland previously voted to withhold city money from any companies working on a wall along the US–Mexico border. On Tuesday, it voted in support of a similar statewide measure.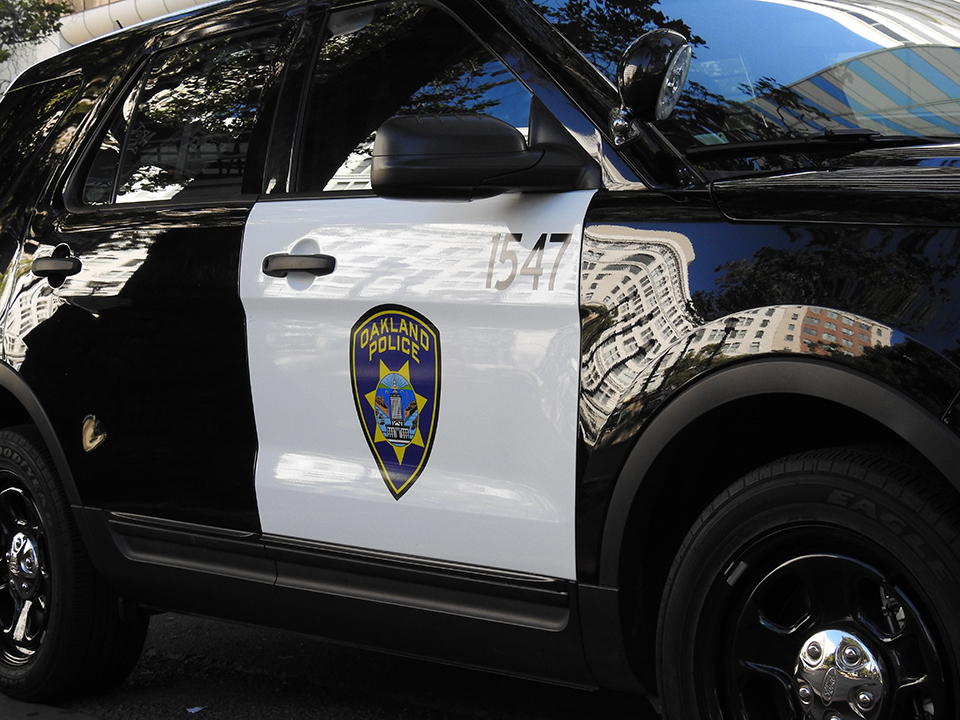 Police Commission Vote Tied
The City Council also voted on an ordinance establishing rules for Oakland's new police oversight commission, which was approved by voters who overwhelmingly passed Measure LL in November.
The council was considering two competing ordinances to create the commission. One particular rule regarding how to form discipline committees led to a 4-4 tie, leaving Mayor Libby Schaaf with the final decision.
One version was introduced by Councilmember Dan Kalb and the other was suggested by citizen group the Coalition for Police Accountability and introduced by City Councilmember Noel Gallo. During Tuesday's meeting, Kalb's Policy Manager Oliver Luby said the two ordinances were "95 percent similar."
Kalb agreed to strike language that would have required commissioners to have criminal background checks, a contentious issue that was brought up by many of the more than 40 people who signed up for public comment.
"I couldn't figure out how the background check would protect the integrity of this process," said City Councilmember Lynette Gibson McElhaney. "That for me is a non-starter."
But the council was split on whether members of the discipline committee, a body of commissioners that would settle disputes between the police chief and the commission's investigative agency, should rotate each time a new case came up, with some arguing that the commission should be allowed to set its own rules. Disciplinary decisions will still be subject to arbitration.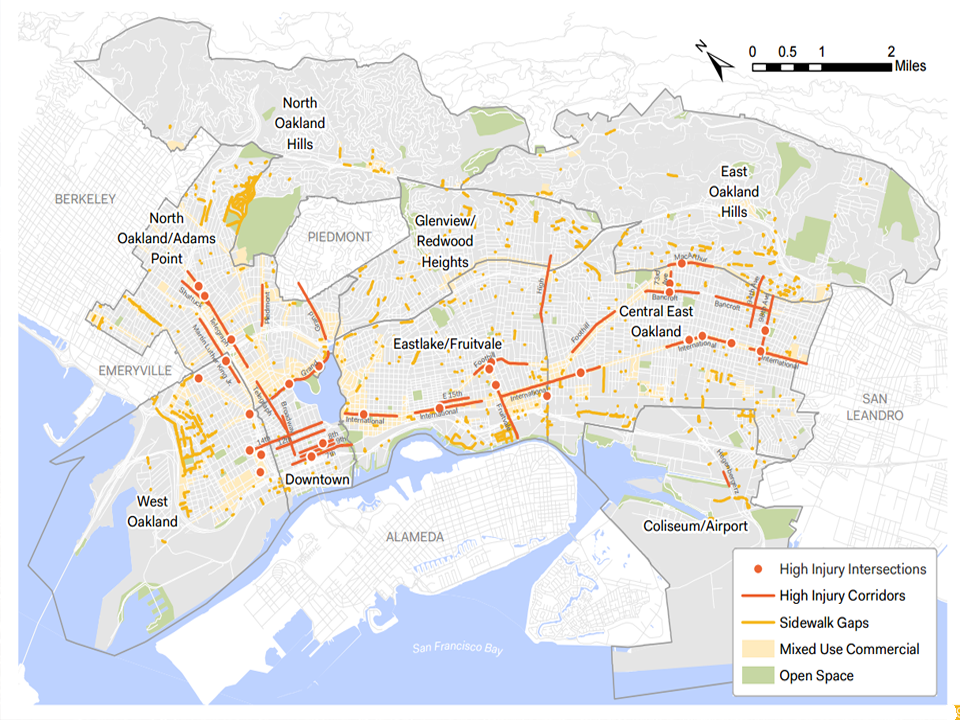 High-Injury Traffic Corridors Identified
A presentation on the city's pedestrian plan revealed that there's an average of 267 people injured in vehicle collisions while walking on Oakland's 1,120 miles of sidewalk each year and seven people killed.
It identified many of Oakland's high-risk roads, saying that 36 percent of all pedestrians and injuries happen on only 2 percent of Oakland's roads.
Despite Looming Deadline, No Budget
After a special meeting on Monday was shut down by protesters calling for defunding the Oakland Police Department, the city has scheduled another meeting Thursday to pass its budget for the next two fiscal years. The budget has to be passed by the end of the month.