The nation's first transgender cultural district could be created today if the Board of Supervisors passes a resolution to recognize the Tenderloin's part in the LGBTQ rights movement.
"The Board wishes to memorialize the whole history of the Tenderloin and Mid-Market area, [and] seeks to create a vibrant, safe, and supportive neighborhood for the Transgender community, particularly trans women of color," according to the resolution to be considered by the full board this afternoon. 
As we previously reported, the Compton's Transgender, Lesbian, Gay and Bisexual (TLGB) District would span six blocks of the lower Tenderloin and cross over Market to encompass two blocks of Sixth Street.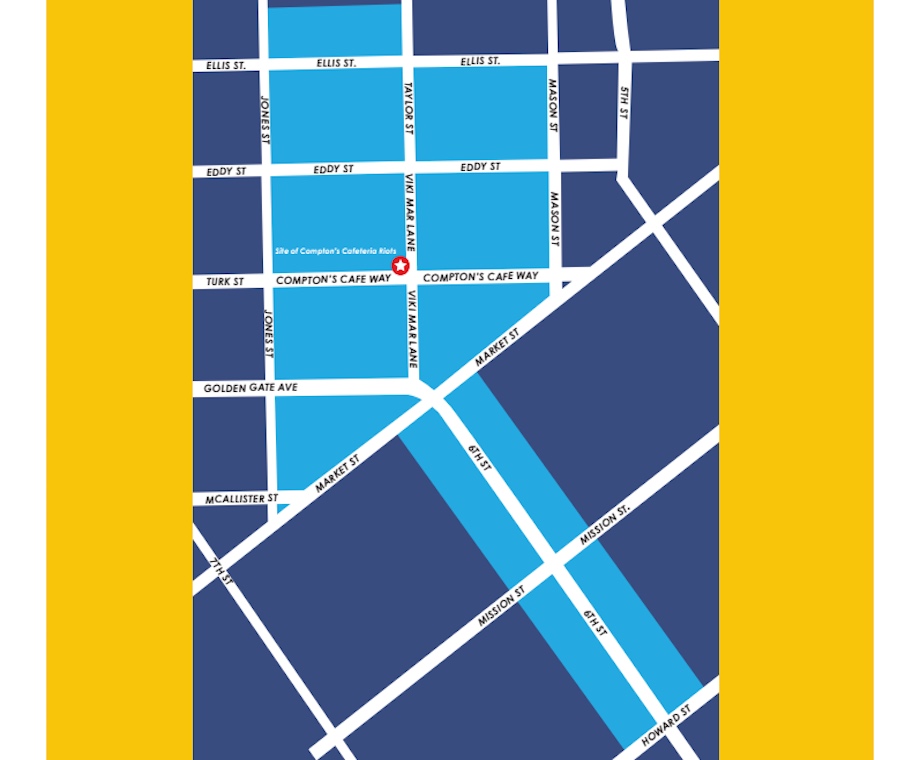 The legislation introduced by District 6 Supervisor Jane Kim notes that the Tenderloin hosts a large proportion of the city's homeless population, 29 percent of whom identify as transgender, gender-variant, intersex, lesbian, gay or bisexual, according to the 2015 San Francisco Homeless Point-In-Time Count Report and Survey.
The resolution calls on city agencies to develop a strategic plan to preserve neighborhood cultural resources and support its population. The motion is also sponsored by Supervisors Aaron Peskin, Jeff Sheehy, Hillary Ronen and Ahsha Safai.  
The TLGB District is just a small part of an agreement reached by developer Group i, which plans a mixed-use development at 950-974 Market St. The proposed project was opposed by LGBT advocacy group, the Q Foundation, which wanted to be able to document the history of the five existing buildings prior to their demolition.
Group i and the Q Foundation reached a settlement agreement that includes a significant contribution by the developer to the Compton's District Stabilization Fund to support preservation efforts in the new district.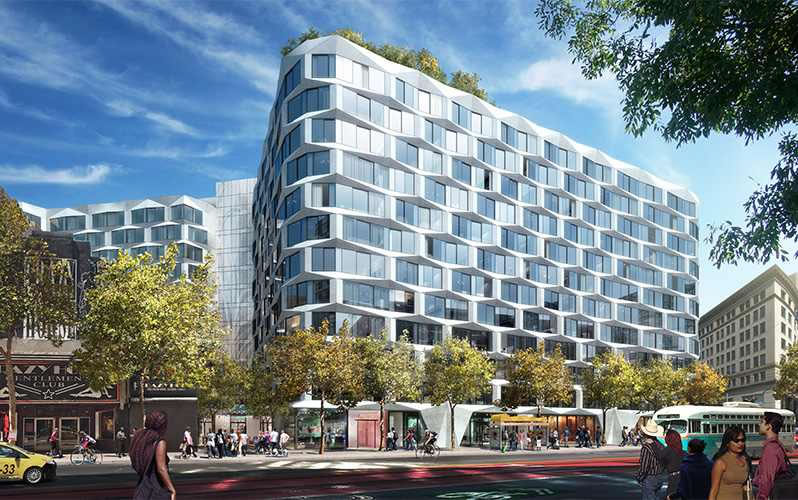 Group i plans to tear down five buildings along Market to construct a new 12-story, mixed-use development with 247 residences, a 232-room hotel, 16,050 square feet of ground-floor retail space, and 82 parking spaces below the 120 foot-tall building.
None of the units in the 950-974 Market development would be designated affordable, but Group i is working with the city to develop 60 to 70 new affordable efficiency units at 180 Jones St.
The district is named after Compton's Cafeteria, which in August 1966 was the scene of a two-day uprising by LGBT activists resisting police harassment.