This story was originally published on the Ingleside-Excelsior Light.
---
Over 200 neighbors and housing advocates filled Riordan High School's cafeteria Saturday, June 10, to watch three development teams present their proposals to build housing on the Balboa Reservoir.

Participants' concerns ranged from the number of dwelling units proposed, access to the Balboa Park BART Station and coordination with City College of San Francisco.

The three developer teams are AvalonBay Communities and BRIDGE Housing with Mission Housing and others; Emerald Fund and Mercy Housing; and Related California with Sares Regis Group of Northern California and others.

AvalonBay proposed "up to 1,100 homes" with 50 percent designated affordable or workforce income levels.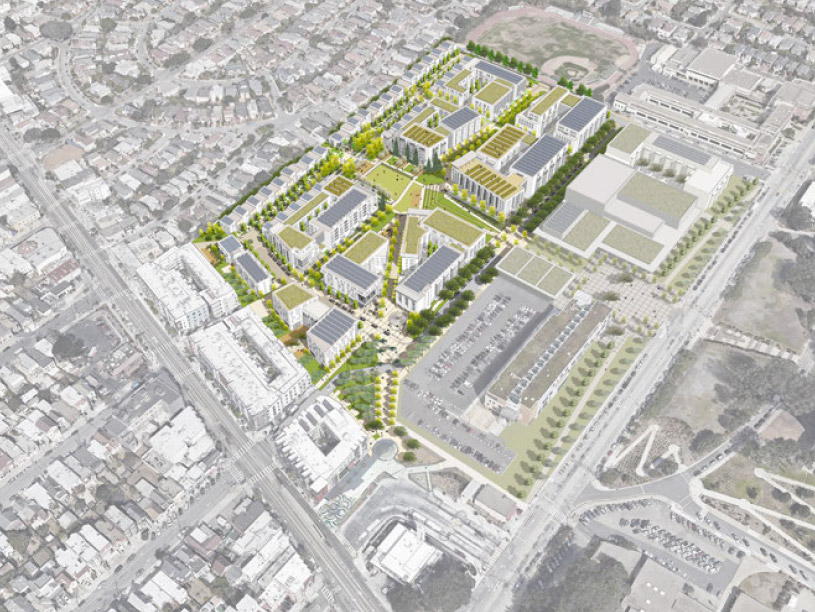 Related California's plan calls for 680 housing units, with 50 percent below market rate units.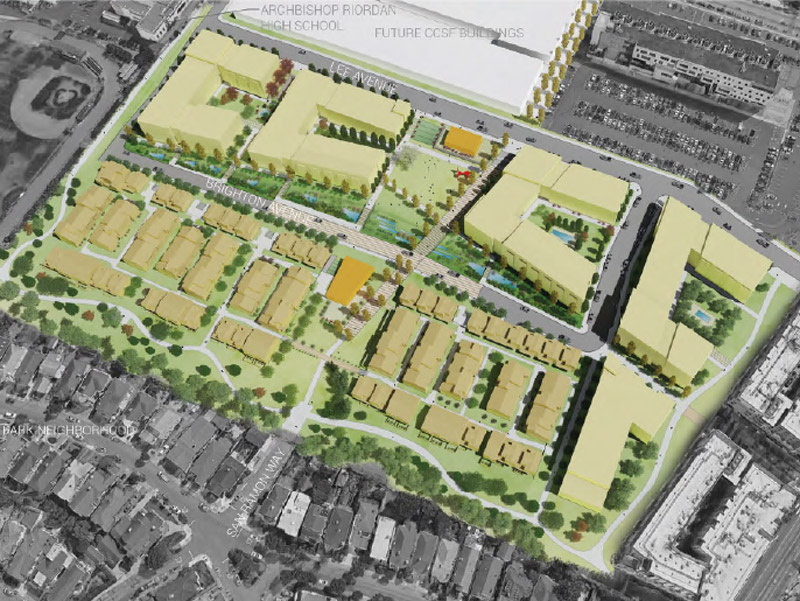 Emerald Fund's proposal calls for the highest number of units with 1,245 units and "up to 50 percent income restricted," according to the presentation.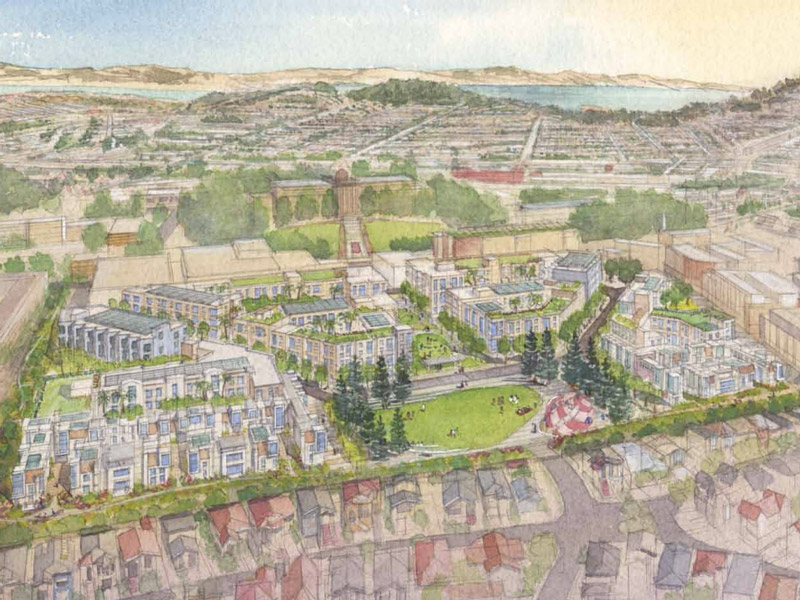 Each plan includes at least four acres of open space and a childcare facility, as required by the city's Request For Proposals.

While the AvalonBay and Emerald Fund's proposals feature five and six story buildings, Related Companies' design has shorter buildings with about half of the plot covered by town houses.
Related California's proposal disappointed Laura Clarke, executive director of YIMBY Action, a group that advocates for higher housing density across the Bay Area as a solution to the housing shortage.
"The idea that we would go down to 680 is an embarrassment," Clarke said. "We could be doing far more to address our housing shortage."
In a 2015 blog post, the SF Bay Area Renters Federation proposed building between 3,500 and 6,000 units on the land, a plan that would have required a change in the planning code to allow developers to build higher than 65 feet, the plot's current height limit.
Others argued that Balboa Reservoir should not be privatized.
At the end of the meeting, Emily Lesk, a Planning Department project manager, reiterated that the Request For Proposals called for at least 500 units.
"We asked the development teams to come back and say 'within that amount of space, how much housing would you propose should fit?'" Lesk said. "We certainly heard some people who did not want to see more than 500 units but that's not a commitment we ever made."
Aaron Goodman, a member of the Balboa Park Station Community Advisory Committee, had concerns that the presentations did not address the development's relationship with the nearby Balboa Park BART station and transit hub or with City College of San Francisco, which owns the parking lot neighboring the Balboa Reservoir.
"[The proposals] feel like they're in a vacuum still with City College and what they're doing. Some of the plans still show a parking lot, they don't show what's going to happen. Until CCSF outlines their proposals it's really hard to see [what the whole area] will look like," Goodman said.
District 7 Supervisor Norman Yee, who established the Balboa Reservoir Community Advisory Committee to gather public input on the project, reiterated his hope that the developers would respect the thoughts of neighbors.
"What I'm hoping for today is that the people who came understand that [the proposals] will continue to be refined as the process continues," Yee said after the meeting.
View videos of the three presentations and submit comments here.
The project will also be discussed at the Thursday, June 15 meeting of the Balboa Reservoir Community Advisory Committee in the Lick-Wilmerding High School Cafeteria. Videos of the developers' presentations will be shown at 6 p.m. and public comment will begin at 7 p.m.