After a long work week, it's easy (and tempting) to stay on the couch for a TV binge. But there's no better way to unplug and recharge from the week than with a great hike around one of Washington D.C.'s many beautiful trails, followed by a decadent brunch. Here are four places in and near the city where you can get in a scenic morning workout, then unwind with some good eats. 

Rock Creek Park
Northwest of Washington D.C.
The hike: For an oasis amidst busy city life, make your way to Rock Creek Park. Established in the 1890s, America's third-ever national park offers 32 miles of walkable paths across its more than 1,400 acres. The park's two main north-south trails allow for a nearly infinite number of customizable loops, but we like the Boulder Bridge Hike, a 3.5-mile trek that parallels the rushing creek and crosses a historic 1902-era bridge. 
The brunch move: After your hike, drive a mile into Chevy Chase for an oh-so-French meal at Terasol, which offers a brunch menu packed with chocolate croissants, goat cheese omelettes, croques madame, and other indulgent dishes. You can also browse wares for sale from local artisans, like jewelry, pottery, and wooden handicrafts. 
Glover-Archbold Trail
Glover Park/Tenleytown/Georgetown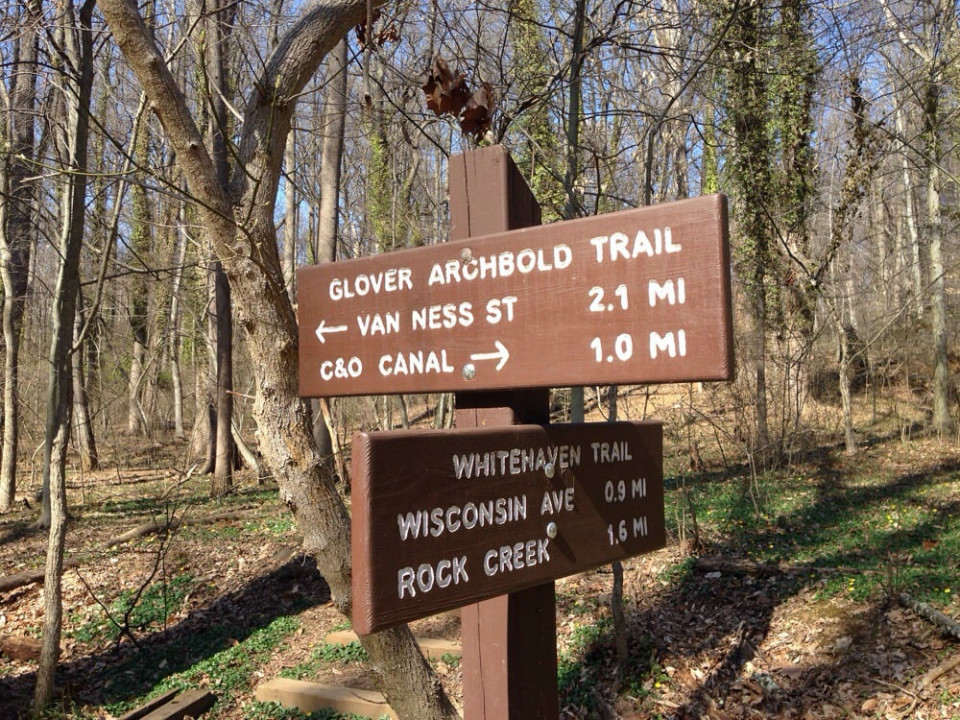 The hike: What it lacks in rigor, the Glover-Archbold Trail makes up for in convenience: its flat 3.1 miles are perfect for hikers with kids and leashed dogs in tow, with nicely accessible openings on Massachusetts Avenue, Van Ness Street, and near the ramp to Georgetown, if you're driving. Although it's within the city limits, the trail mostly feels secluded, with thousands of trees and wildlife.
The brunch move: At trail's end, it's another 15 minutes on foot (or a three-minute drive) to reach Arcuri, known for its Italian-influenced brunch. Favorite dishes include softly scrambled eggs with prosciutto and ricotta toast, lemon pancakes with blueberries, and a classic meatball hero. There are bottomless mimosas, too. 
Fort Dupont Park
Southeast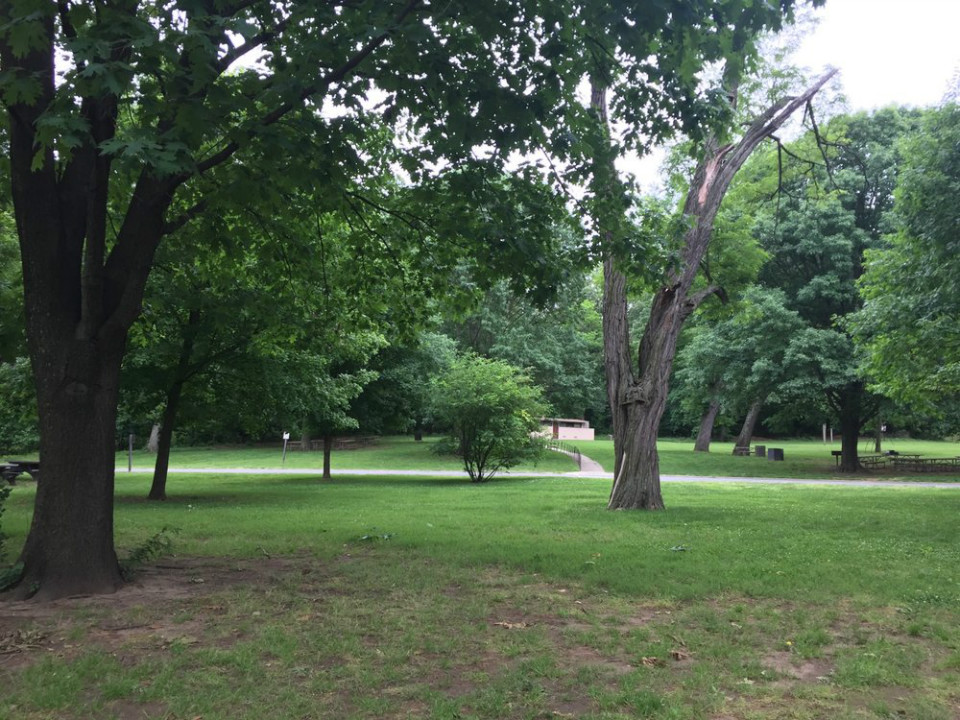 The hike: With 376 acres and 10 miles of hiking trails, Fort Dupont Park is sandwiched between several other parks, giving you the option to make your hike as long or short as you'd like. Start at the Alabama Avenue entrance and head North to Fort Chaplin or Fort Mahan, or go south and hit the trails to Fort Davis, Fort Stanton and Fort Ricketts. You can also time your visit to coincide with one of the park's summer concerts.

The brunch move: Once your hike is complete, cruise down to Anacostia for brunch at hidden gem Art-drenaline Cafe, located inside the Anacostia Arts Center. With a full brunch buffet that includes omelette and waffle bars, shrimp and grits, rotisserie chicken, and $16 pitchers of mimosas, you'll be able to refuel and relax for a very reasonable price.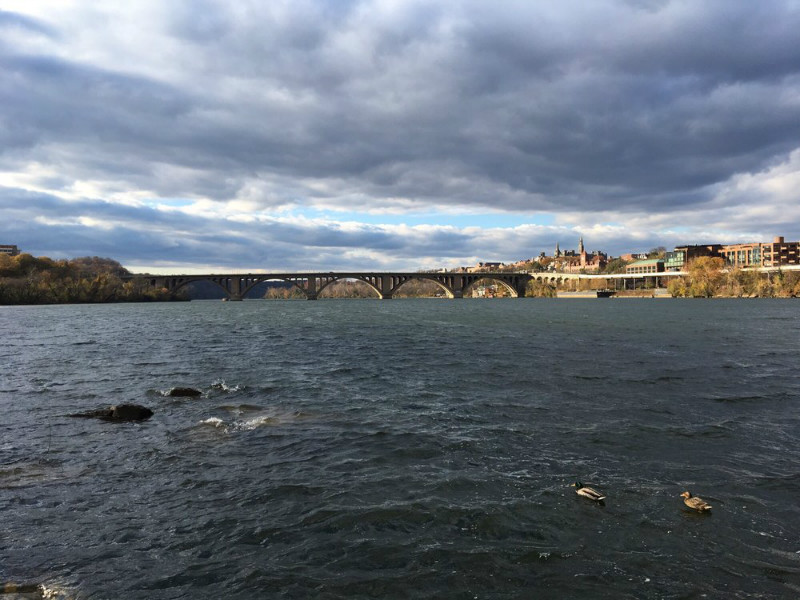 The hike: A memorial to our 26th President, Theodore Roosevelt Island is a tiny oasis in the Potomac with three different tails, offering views of the river and surrounding woodlands. The longest of the three, the swamp trail, is a mile and a half long; the shorter upland trail, at 3/4 mile, offers views of the forest and the Mason mansion. Finally, there's the the woods trail: it's the shortest of the three at only a third of a mile, but you'll get to see the memorial plaza with the statue as well as the fountains located in the heart of the island.
The brunch move: After exploring the island, view it from the windows of Fiola Mare, a 30-minute stroll (or shorter drive) away across the Francis Scott Key Bridge. The brunch prix fixe might seem a bit pricey at $45, but it includes a cocktail, a basket of warm pastries and breads, and three courses of pasta, porchetta, panna cotta, and other Italian delights.