A demolition project at Mendell Plaza on Third Street in the Bayview is tearing down long-vacant medical offices to make way for a three-story office building that may include a ground-floor restaurant.
Built in 1940, the structure at 1425 Mendell St. should be fully demolished by the end of this week, building owner Musa Dajani told Hoodline. The building has been vacant since 2001, but Dajani, a city resident who owns his own construction business, purchased the property in 2002.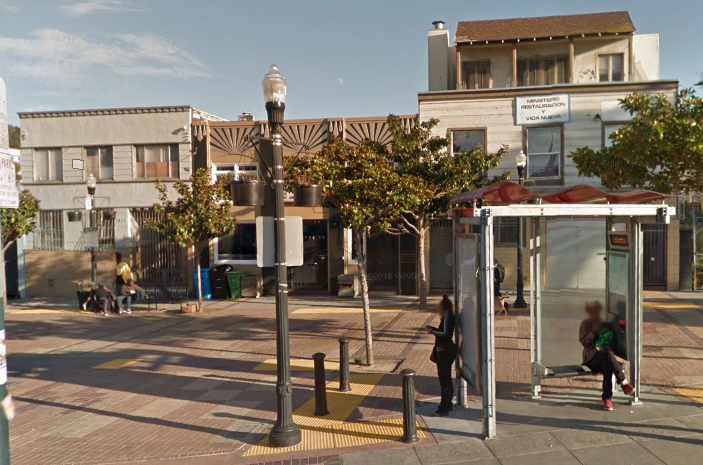 Besides his construction company, Dajani owns several bars and restaurants, including the former Café Abir, Bar 821, Tsunami Sushi Bars in NoPa and Mission Bay, and Nihon Whiskey Bar in SoMa.
The new building planned for Mendell Plaza is slated to contain contain 5,603 square feet of ground-floor space; current plans call for all of it to be used as office space, but that may change.
"This project has been in the works for a long time," Dajani told Hoodline. "I've owned this building for about ten years, and chose the Bayview because my construction company office is located in the community."
Mendell Plaza has seen major improvements in recent years; the quarterly 3rd on Third street festival and a flow of customers from Old Skool Café have helped activated the area, and as we reported last year, a Bishop's Burgers is still in the works.
Dajani said there's a "strong possibility" that the ground-floor space could become a restaurant, but "it's a little too soon to tell."
If he does move in that direction, "I'm thinking it will be a café," he said, adding that "Teresa Goines from Old Skool Café has already expressed interest in leasing the space."