Chef Charleen Caabay and the creative crew behind Kainbigan Filipino Comfort Food have come together once again. Their newest project, Craft and Spoon (1627 Broadway) opens tomorrow at noon.
"Craft and Spoon wasn't expected, honestly," said co-owner and executive chef  Caabay, a winner on the Food Network's Chopped. "We just had a great opportunity."
Sandwiched between Broadway and Telegraph Ave. with doors open to both streets, Craft and Spoon will occupy the former location of Uptown Juice. Caabay said she wants Craft and Spoon to serve as a collaborative space for up-and-comers to Oakland's food scene.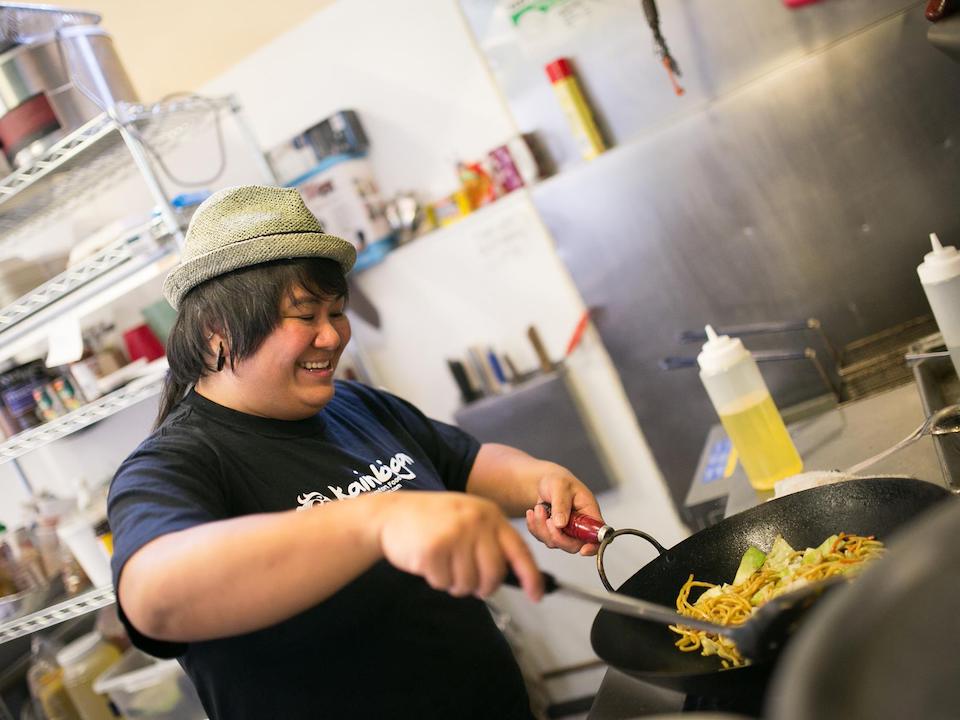 "We definitely want to be able to help other young entrepreneurs, folks that just want to get into the business of their craft," said Caabay. "A lot of people don't know the steps of it. They might make an amazing quiche, but don't know how to showcase it or make it into a business."
One of those beneficiaries is collaborator Aima Paule, better known as Aima the Dreamer, who'll use Craft and Spoon's kitchen to brew and bottle her product, Hey Bü Kombucha.
"It's incredible to be a part of a collective that funds and feeds and supports your dreams," said Paule.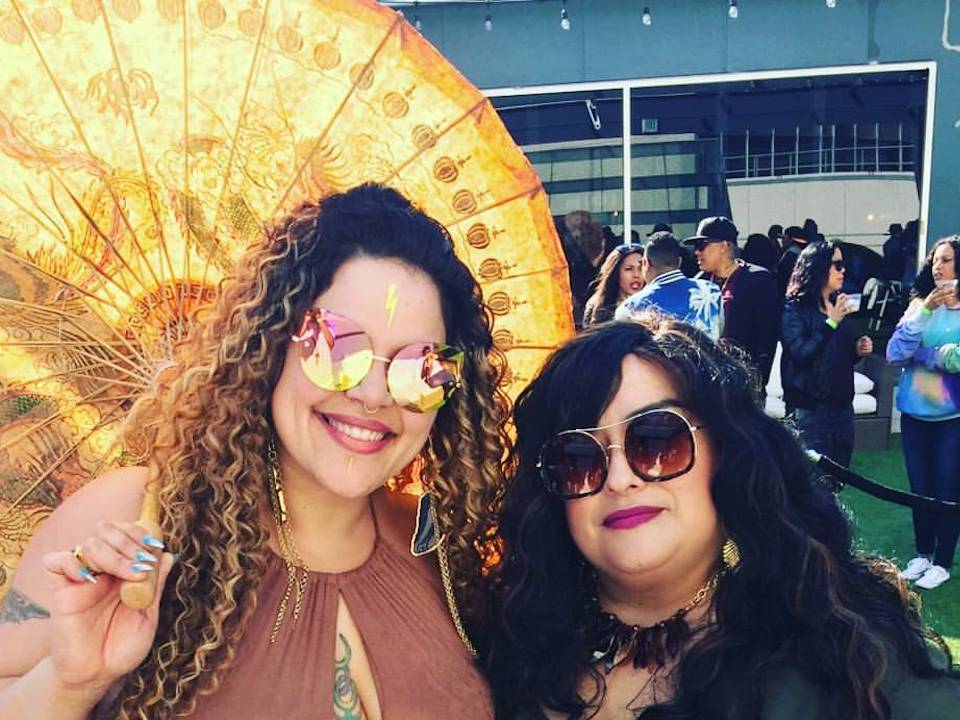 "I want to showcase other chefs because there's so much amazing talent out there," said Caabay, who added that Craft and Spoon might serve as a performance space for local cooks. 
While the menu is not yet set, Chef Charleen promises to bring the same technique that made Kainbigan such a success. "I definitely want to do Filipino inspired bowls," Caabay said. "And we definitely plan to do a lot of roasting of vegetables, especially from the Old Oakland farmers market."
"One of the things we're doing is testing systems," says Christine De La Rosa, aka Miz Chris, a co-owner of Craft and Spoon. There is as yet a lot to be determined about the eventual shape of Craft and Spoon. Miz Chris wants to make sure some of that discussion happens during the July 4th soft opening.
"There will be some free food and then we'll have things that will be for sale," she said. "We will give out little comment cards to ask people what they liked what they didn't like, what was easy, what was hard?"
"I just want a place where people can come, eat good food, and at the same time be in the middle of town," said Caabay. "It's a great location where we could definitely build a great community of folks around here."
Craft and Spoon (1629 Broadway) opens at noon and closes at 10pm tomorrow. Hours are 7–3 Monday to Friday, with dinner service from 5–10 on Wednesday and Thursday and from 5 to midnight on Friday and Saturday, closed Sunday.