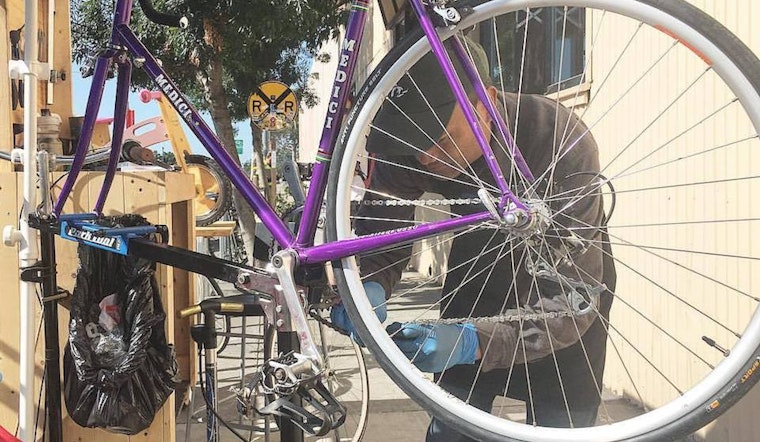 Published on July 21, 2017
While Oakland has no shortage of bike shops, newcomer Color Wheel believes it has has a unique advantage: mobility. The business operates almost completely out of a cargo bike.
The pop-up service was launched by Monica Hamlett and Omar Sison, a couple who lives in West Oakland. 

The two planned to open a brick-and-mortar location, but found that the most bike-friendly neighborhoods were already saturated with bike shops, as well as startup costs that were out of reach.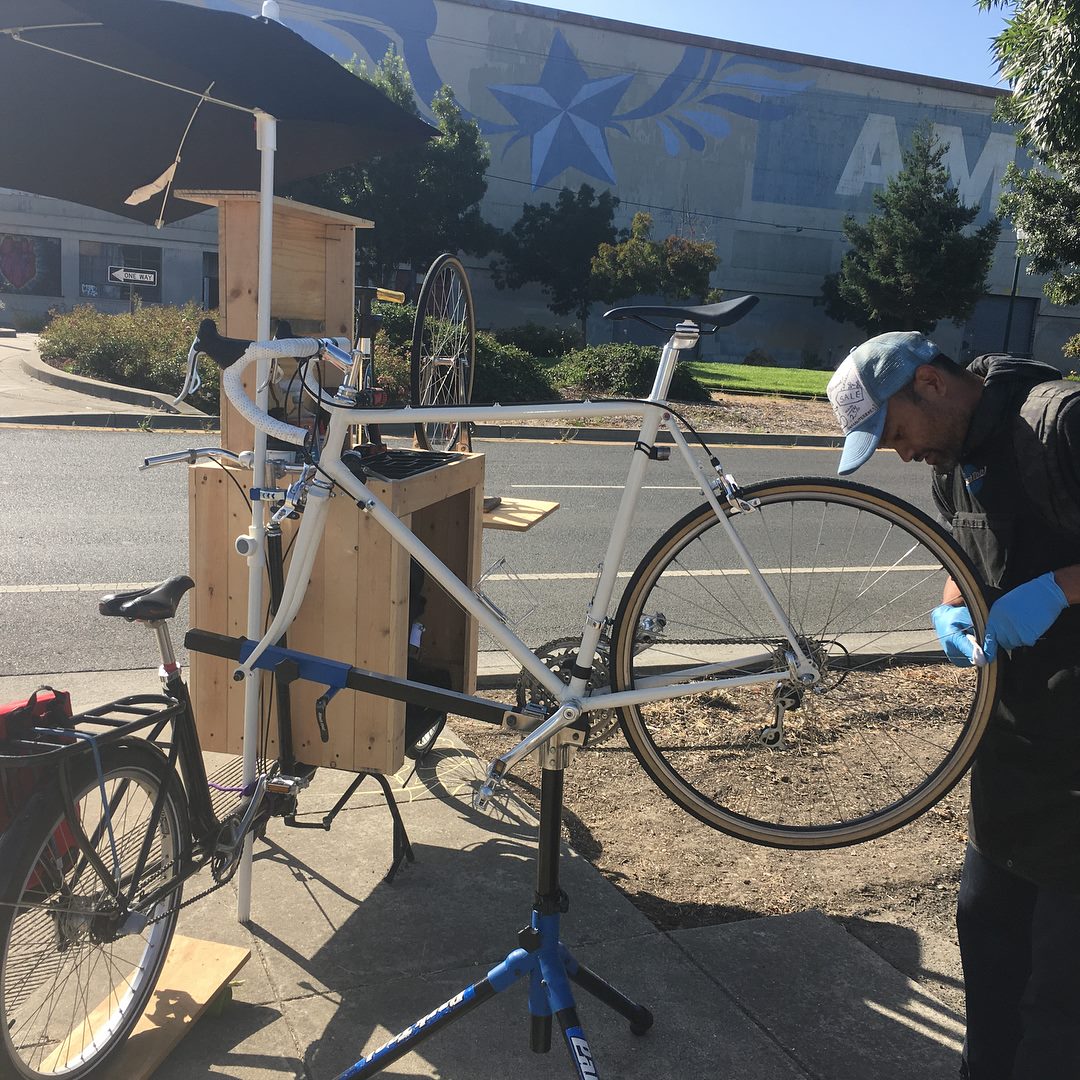 "It's hard to match bicycle corridors with space you can afford," said Sison.
They considered buying into a mobile franchise, such as Beeline, and operating out of a cargo van, but even with the reduced cost, joining a franchise was also out of the couple's budget. Not to mention, there was a new member of the Hamlett-Sison family to look out for.
"This was very much inspired by us getting pregnant," said Hamlett. "We definitely took this leap to see if it's possible to live in Oakland in 2017 and have our daughter with us and have a lifestyle that's good for our family."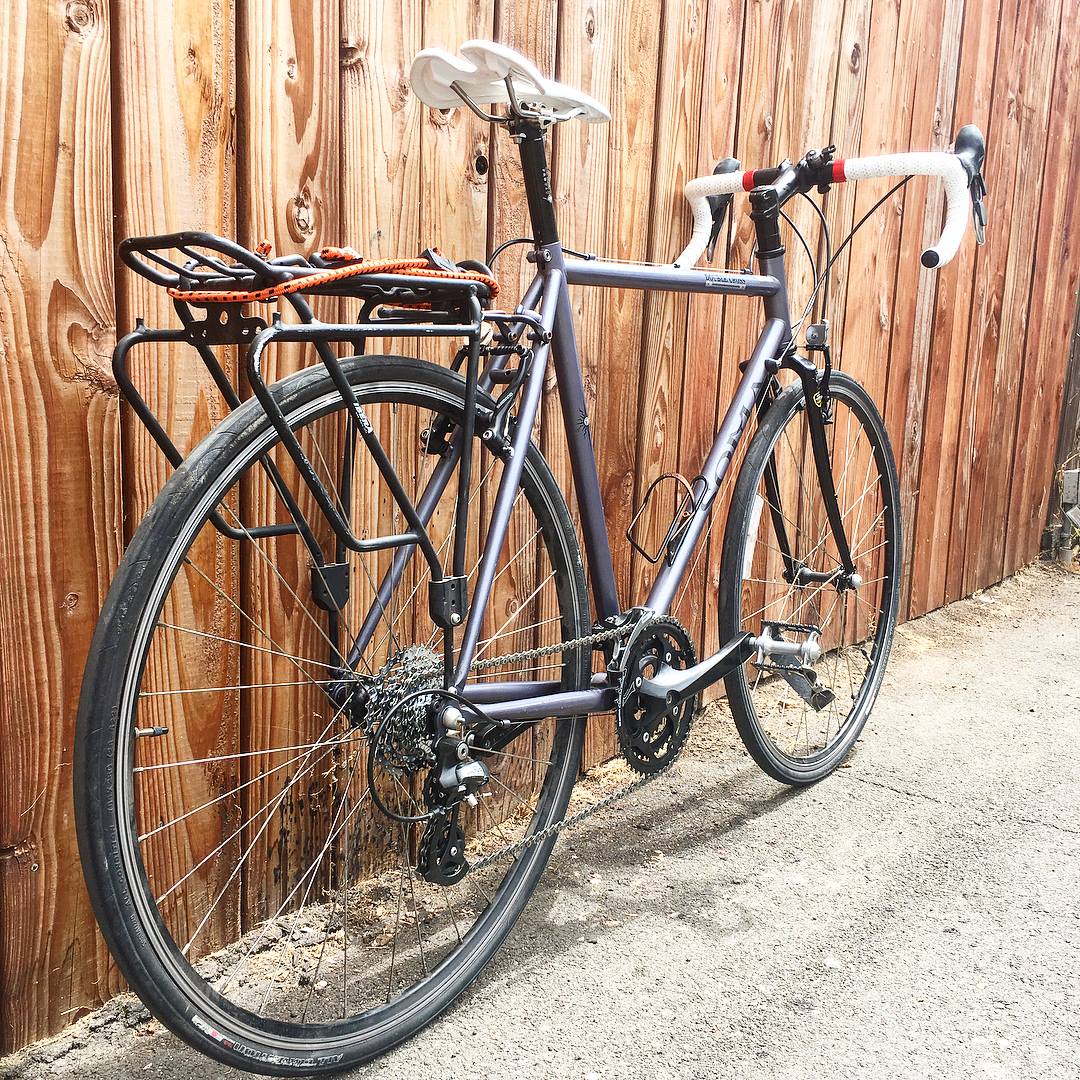 "We wanted to be available to people in a way that bike shops aren't usually. We wanted hours that were good for commuters," she said.
The pair went to Urban Ore in Berkeley and, for about $50 worth of scrap material, turned their cargo bike into a mobile repair shop.
"We really admire businesses that run lean," said Sison. "I thought if I could just create a work bench that had what I normally need at a shop, then I couldn't see why I couldn't work on someone's bike that's just going by."
The couple attended the Renaissance Entrepreneurship Program, an 11-week course in Richmond that helps new business owners transform their ideas into reality. The program offers courses on finance, licensing, customer relations, legal help, and many other issues critical to the successful operation of a small business.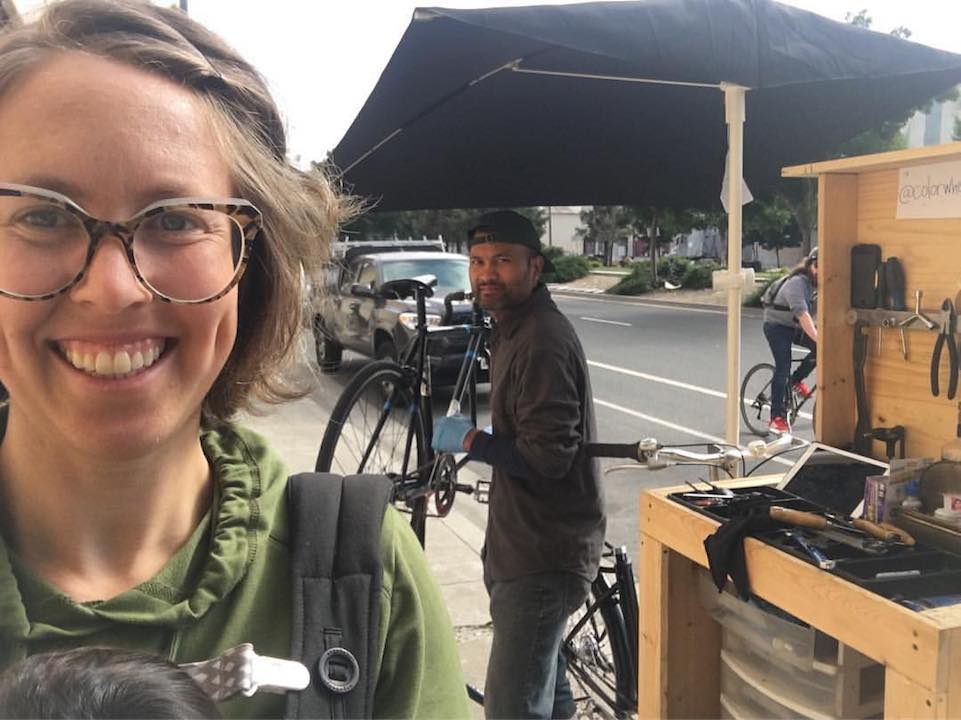 Hamlett admits that as a new business and as young family, they're still grappling with a few hiccups. "It's hard to be in the Bay Area and sustain your livelihood as a small business owner," she said.
Community response so far has been very positive, with Color Wheel offering ongoing business hours at Kilovolt Coffee on weekday mornings.
"We're definitely partial to West Oakland," said Hamlett. "We live in West Oakland. There is a small bike community here but compared to other parts of Oakland that are pretty well saturated, we saw an opening here."
Though Color Wheel began specifically to offer custom paint jobs, for now the business operates mostly as a mobile repair shop.
A flat repair costs $12 for labor and $8 for a new tube. A chain install costs $10 for labor and $15 for a chain. A new paint job—stripping, sandblasting, and applying a new coat—costs $120. And a full build ranges between $350 and $500, several hundred dollars cheaper than a custom built bike at a bike shop.
"When you buy something brand new, no matter what kind of business you are, finding a source that's good to their workers and has an environmentally sound practice is really hard to do," says Hamlett. "Accessing what's already here and reusing it makes so much more sense."
West Oakland may be home base, but Hamlett and Sison go where the bikes are, setting up at Lake Merritt and contracting with businesses to set up shop in-house to serve employees. The pair even make housecalls. "
If you've got three to four bikes at a household, we'll just come to you and do it all there," Sison said.
"We'll go anywhere," added Hamlett. "Well, anywhere within a few miles. Anywhere Omar is willing to pedal."
Color Wheel is open at Kilovolt Coffee (1829 Mandela Parkway) from 7:30-11am, Monday to Friday, or at Pedalfest tomorrow at Jack London Square.
For house calls, appointments, and company events, email [email protected]