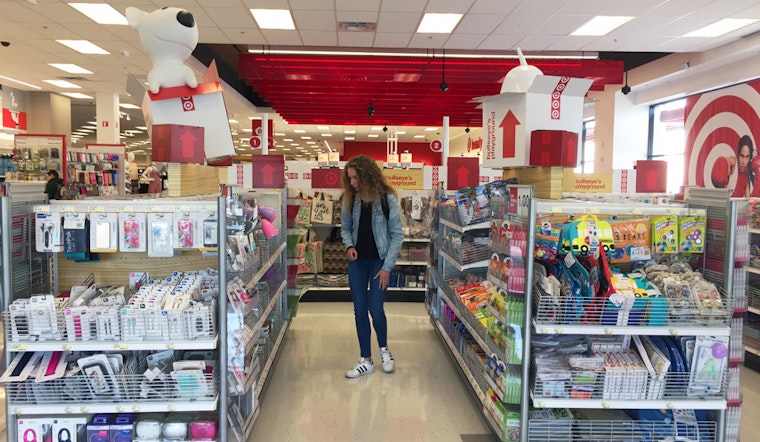 Published on July 21, 2017
This Sunday marks the grand opening of Stonestown Galleria's newest addition, discount retailer Target.
The store, located next to the Trader Joe's on the south side of the galleria, will offer a selection of fresh groceries, health and beauty items, apparel, baby and kids' products, home décor and electronics. It also includes a CVS Pharmacy and a Starbucks.
The approximately 32,000-square-foot location is Target's fifth small-format store in San Francisco, and its seventh in the Bay Area.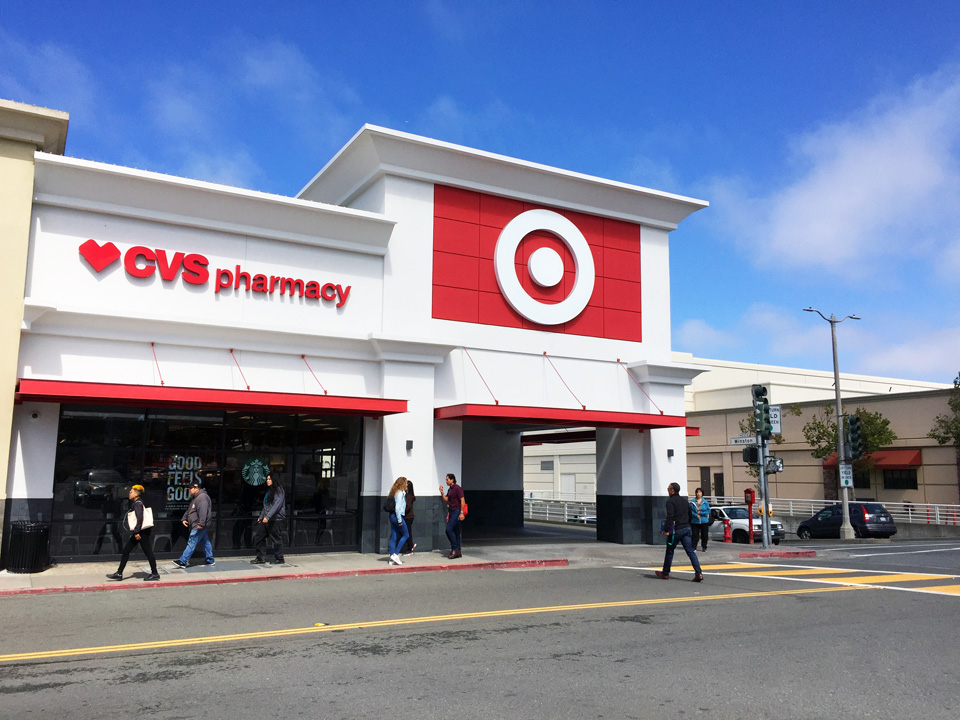 In contrast to traditional full-size stores, which can be 130,000 square feet, the company has been expanding its reach with these smaller scale stores in urban areas and on college campuses.
Target Spokesperson Kristy Welker told Hoodline the retailer is focusing on this smaller format. "It's a priority for us to meet guests in neighborhoods where we traditionally couldn't with a full-size store," she said.
Store Team Leader Bridgette Dussan said smaller stores also have the ability to bring in more local vendors. Part of this is reflected in their grocery selection, which will include brands like Casa Sanchez and Lagunitas beer.
"We're really excited about not only being in San Francisco," Dussan said, "but having the opportunity to be that localized store and at the same time being the one-stop shop."
Dussan said the proximity to Trader Joe's, which also offers grocery products, is actually more complementary than competitive. She said it will allow shoppers the convenience of finding everything they need in one area as opposed to having to choose one retailer over the other.
Another option the store is offering is Target's pick-up service. This allows guests, if the products are available, to place an order online and pick it up at the store within an hour.
Welker explained that shoppers also can have online orders delivered to the store for pick up. "It's a really convenient option," she said, "that extends the assortment beyond what we have here."
The store is fully staffed and Dussan said about 90% of the team members live in San Francisco, with about 65% of them being college students. Dussan was a college campus hire herself six years ago and is now leading her second store.
"It's exciting because it builds not only that loyalty," she said, "but that development over the course of four years and potentially a career at Target."
Dussan said corporate social responsibility and community involvement are a focus for Target and its employees. She and her team members have already volunteered 100 hours of community service in the area.
In addition, $6,000 in grants will be given to three local nonprofits.  The first of which, Everyday Magic, is a child development center supporting the Lakeshore School community.
The store had its official ribbon-cutting ceremony on Tuesday and a soft opening for the public on Wednesday, July 19th. The grand opening on Sunday will offer complimentary reusable bags to the first 1,000 guests.
Target Stonestown Galleria is open Monday to Friday from 7am to 10pm and from 8am to 10pm on weekends.