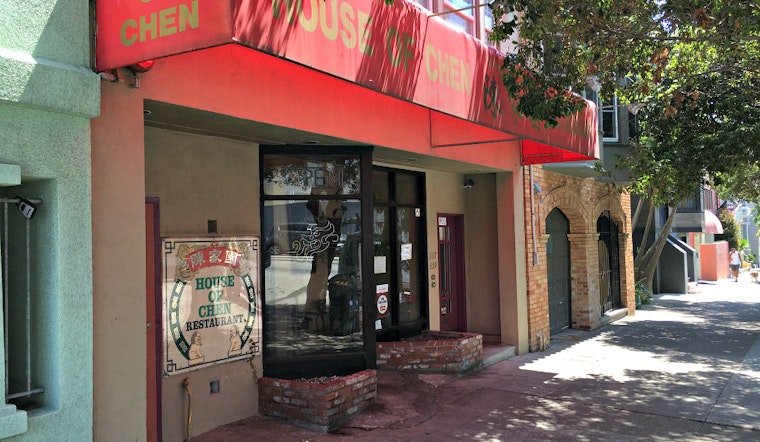 Published on August 18, 2017
After nearly three decades, House of Chen at 335 Noe St. (between 16th and 17th streets) has closed, as the restaurant's owners have retired.

According to a letter taped to one of the restaurant's front window, this past Sunday was the eatery's last day. Here's what the owners wrote:

"We regret to inform you that we will be closing the restaurant down as of Monday 8/14/2017 to start a new chapter of our lives—retirement. It has been a pleasure to be a part of the community over the past 28 years and to see it grow and evolve. We greatly appreciate your support and loyalty over the years, and are deeply saddened that we will no longer be able to serve you."

House of Chen served Chinese cuisine and offered the neighborhood sit-down dining, takeout and delivery services. SF Weekly referred to the outpost as "an inconspicuous tiny jewel in the heart of the Castro," and touted its menu options as "superb" and the price point "cheap."
We called House of Chen to see what plans might be in store for the Noe Street space, but were unable to connect with anyone from the restaurant.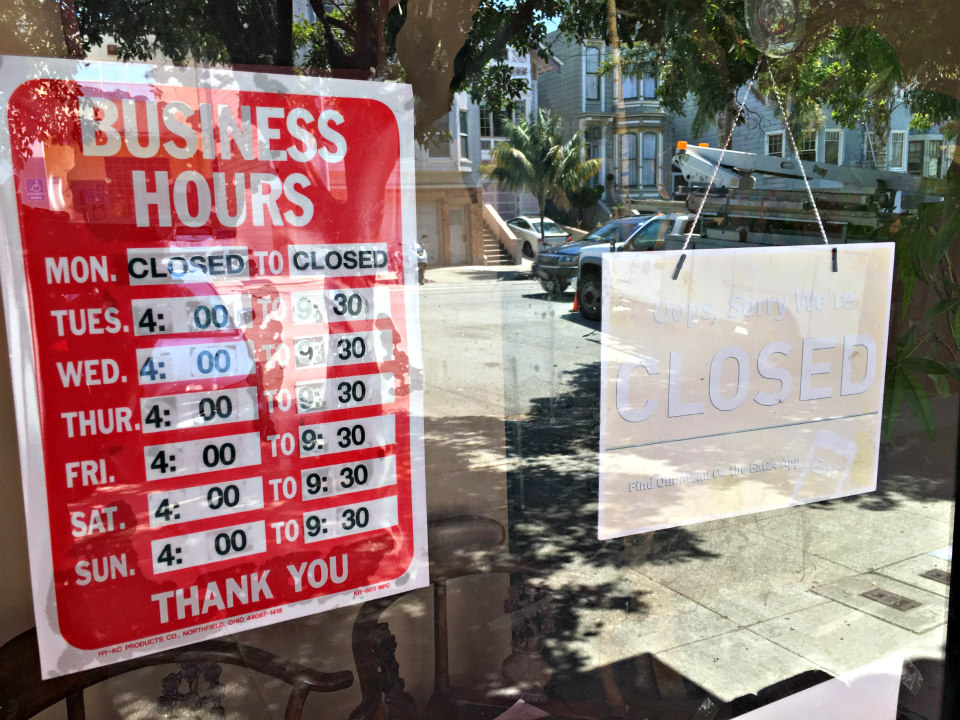 House of Chen joins Mekong Kitchen and Zapata Mexican Grill on the list of restaurants that have closed within the past week. All is not lost: there are new food options en route to the neighborhood, including Il Casaro Pizzeria on Church Street and Doughp in The Myriad on Market Street.

Thank you to tipsters Ron and Ethan for letting us know about House of Chen's closing. If you have any business-related news for us in the Castro, shoot us a text at (415) 200-3233, or send us your tips online.