As part of its efforts to increase capacity through the Transbay Tunnel, BART will permanently close two entrances to its Civic Center Station to accommodate a new power substation.
The substation is among the projects to be funded by a $3.5 billion BART bond issue aimed at improving BART service and upgrading the system's trains. One near-term project is a new traction power substation at Civic Center, spokesperson Alicia Trost told us via email.
To make room for the substation, the agency will permanently close the entrances on Market Street at Grove and 8th streets. Once built, it will help increase the number of trains running through the Transbay Tube from its current rate of 24 trains per hour up to 30.

"We studied possible locations of the new substations extensively and reached the conclusion that the west end of the concourse level of the Civic Center station is the only place where the new substation can go," Trost said.
After a collapsed sewage drainage pipe caused infrastructure damage beneath both escalators in December 2016, the entrance near Grove Street—on the north side of Market near Burger King—was closed off.
Transit Advisory: BART Entrance at Burger King Temporarily Closed https://t.co/pw5epoiKP3 pic.twitter.com/QkHMV17AT8

— SFCivicCenter (@CivicCenter) December 6, 2016
"It makes sense to permanently close this entrance, along with the nearby 8th and Market street entrance, to accommodate the new traction power substation when the time comes, which is still to be determined," Trost said.
An anonymous tipster who notified us of BART's plans to close the two entrances raised concerns about the reduced exits from the station in case of an emergency. 
Trost said that the other entrances still available are "much closer to the platform, fare gates, and ticket vending machines." While riders will lose the exits, riders will benefit with more frequent and reliable service, she added.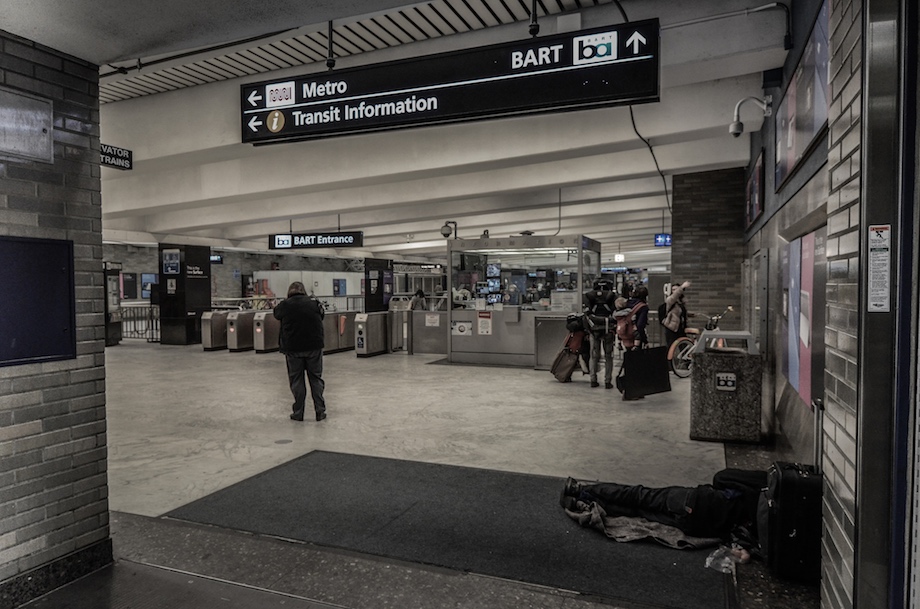 BART will provide updates on the timeline as the closures are finalized. It also intends to conduct community outreach to keep riders and neighborhood stakeholders informed of the "essential system repair work" underway, Trost said. 
To stay updated on the construction schedule, sign up at the BART website for alerts.
Thanks to our anonymous tipster who mailed us a letter on the closure. See something interesting you want to share with us? Text Hoodline and we'll see what we can find: 415-200-3233.