Downtown's E.M. Wolfman General Interest Small Bookstore is the newest tenant in MacArthur Annex, the collection of shipping containers on 40th St. and M.L.K Jr. Way.
Set to officially open on August 13th, the shop will enter a literary scene in Longfellow that Marcus Books has held down since 1976.

Much about the new outpost is still undecided, including store hours and an official name, but owner Justin Carder expects that, as with his Downtown location, the local community will help determine the shop's identity. 
"I like that the shop downtown, as much as we can be, is a reflection of the people who shop there," Carder said.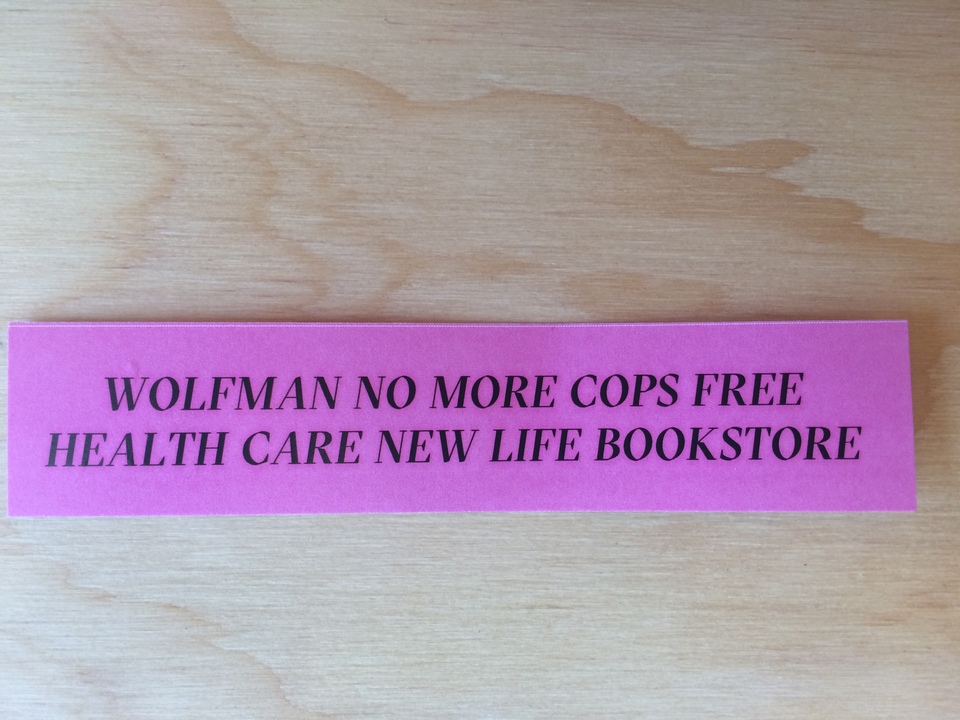 Carder opened that location in 2014, and though he's just now getting to the point where he can pay a five-person staff, he said he couldn't turn down the opportunity to expand Wolfman's footprint. 

Two walls of homemade bookshelves are stocked with genres that include classics, local writing and children's books, a section that Carder said will grow.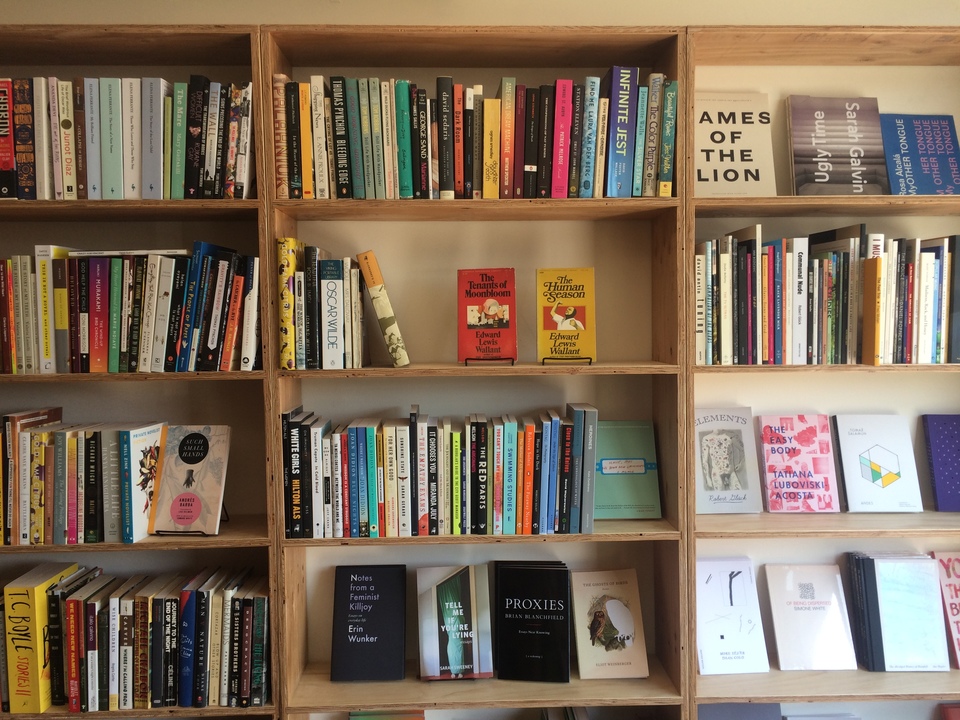 Wolfman also runs its own publishing company. Carder, who freelances as a book designer, works with a writer on a project, sends the finished piece to a press, and then turns to Berkeley's Small Press Distribution to get the books into stores. 

In a section at the back of the container, you can find Wolfman's recent projects—poetic advice for giants by Jacob Kahn, a deep dive on a small city in Nevada by Meagan Day, a foldout zine with artwork by Grace Rosario Perkins, and The Black Aesthetic, a collection of creative responses to 50 years of black film. 
That last piece came out of Wolfman's residency program, which hosts, pays, and publishes artists like Ryanaustin Dennis, who curated the Black Aesthetic film series. Last year, the residency received an Alternative Exposure grant from the San Francisco-based nonprofit Southern Exposure.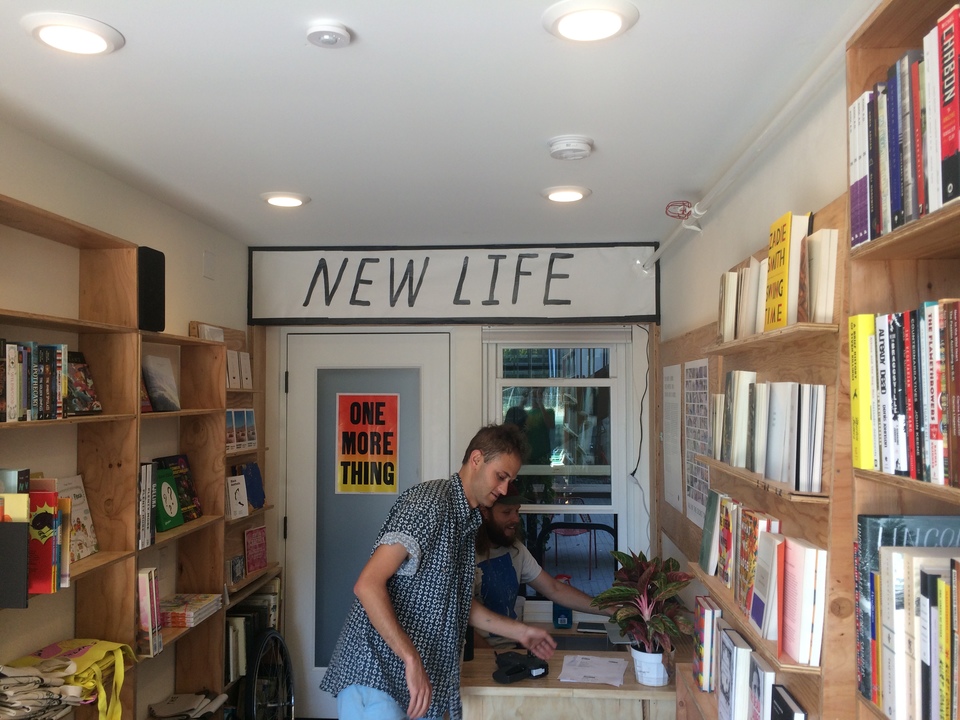 Carder said he wants to make sure artists are paid and recognized for their work. "I'm trying to turn that around a little bit," he said. "As much as possible—it's not like we're rolling in dough or anything.

Carder has lived in Oakland since 2004. In 2006, he started as an intern at 826 Valencia, where he eventually became director of both publishing and the writing center's flagship pirate store. 

"That's kind of where I learned a lot about how a storefront can be a really community engaging space," he told us.
"A lot of people just would walk in the door at the pirate store, not knowing what it was, and by the time they left they would become a volunteer, and a donor, and they bought a book, and had done all these things."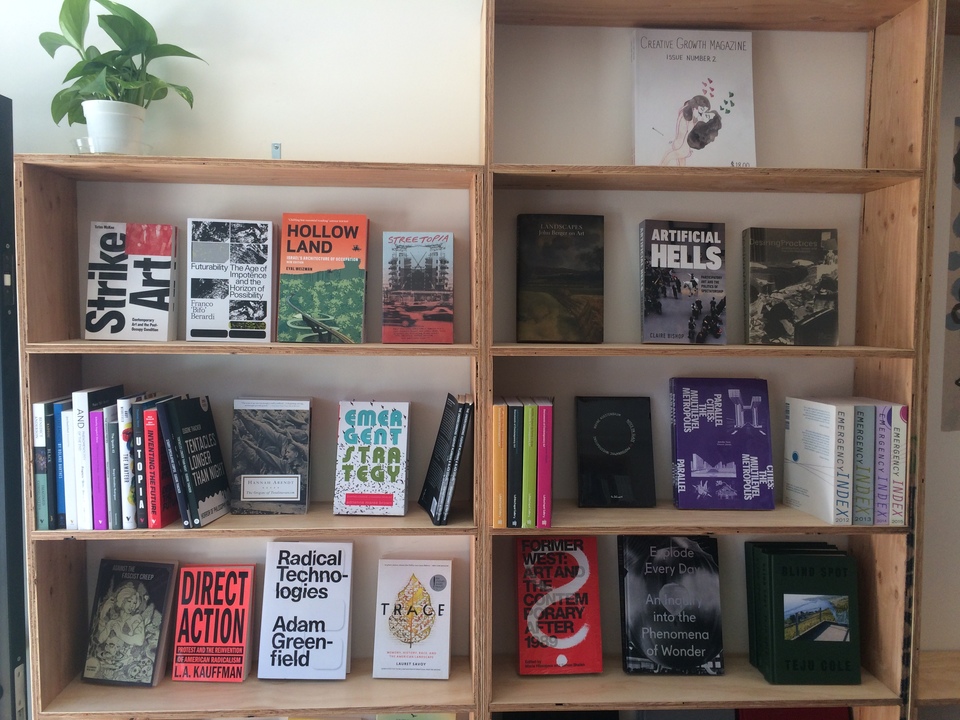 After stints in Cazadero and New York City, Carder returned to Oakland, and soon after opened Wolfman. And now he's opening another. 

"I just felt like the first store was just getting manageable," he said. "And then this came and I was like—kind of gotta go for it, you know?"

Wolfman's second location (644 40th St.), will have inconsistent hours until its opening on August 13th, but if you stop by while the sun's out, chances are you'll find Carder behind the desk.