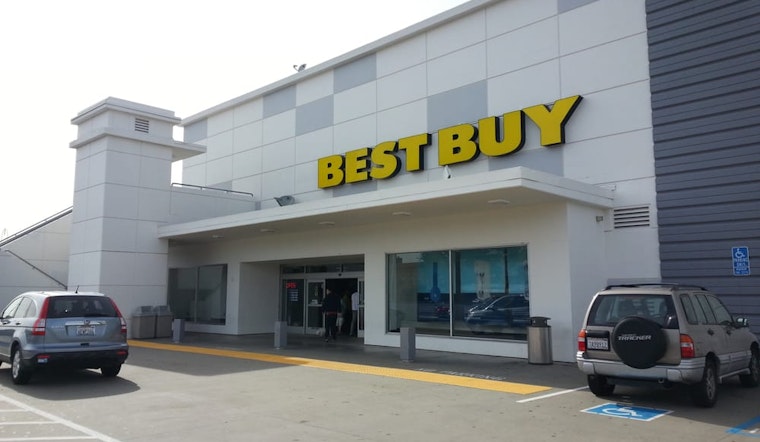 Published on August 03, 2017
Best Buy on Geary Boulevard and Masonic Avenue will shutter in September after about a decade in business, but a new retail structure may rise in its parking lot.
Two employees at 2675 Geary Blvd. confirmed the closure, although neither could specify when. One worker speculated to Hoodline today that the store's last day would be September 30th. 
The closure is among several in an ongoing effort by the electronics franchise to quietly pare back its brick-and-mortar locations.
A recent spate of national retail closures has emptied several large commercial spaces around the city; multiple shops have recently quit Westfield Mall, and local closings by operators like Radio Shack, Sports Authority, Kit and Ace have left vacancies elsewhere.
After the Geary & Masonic location closes, the one remaining Best Buy location will be at 1717 Harrison St. 
It's unclear yet what's in store for the space, but we spotted plans in the works to construct a new two-story retail building in the same parking lot as the shuttering Best Buy.
According to the project description, the new building would increase the site's retail square footage by 17,120 square feet, bringing it to 224,017 square feet. if approved, the structure would replace 57 parking spaces.
Several requests to the Best Buy media team were not returned.