After being approved for processing by Oakland's Planning and Building Department, the redesign for Golden Road Brewing's proposed beer garden now enters a 17-day public comment period, the project's second since announcing the plans back in February. 
City Planner Rebecca Lind told Hoodline that the comment period is open until August 21st and that comments should be submitted via a phone call or email (see contact info below). 

The project's redesign was substantial enough to kick it back into review. Notable changes include shortened hours of operation, the addition of a driveway to what will remain of the parking lot, and a major reduction of the beer garden area from 8,606 square feet to 4,698. 
Revised plans may be reviewed here, after clicking on the August 4th entry.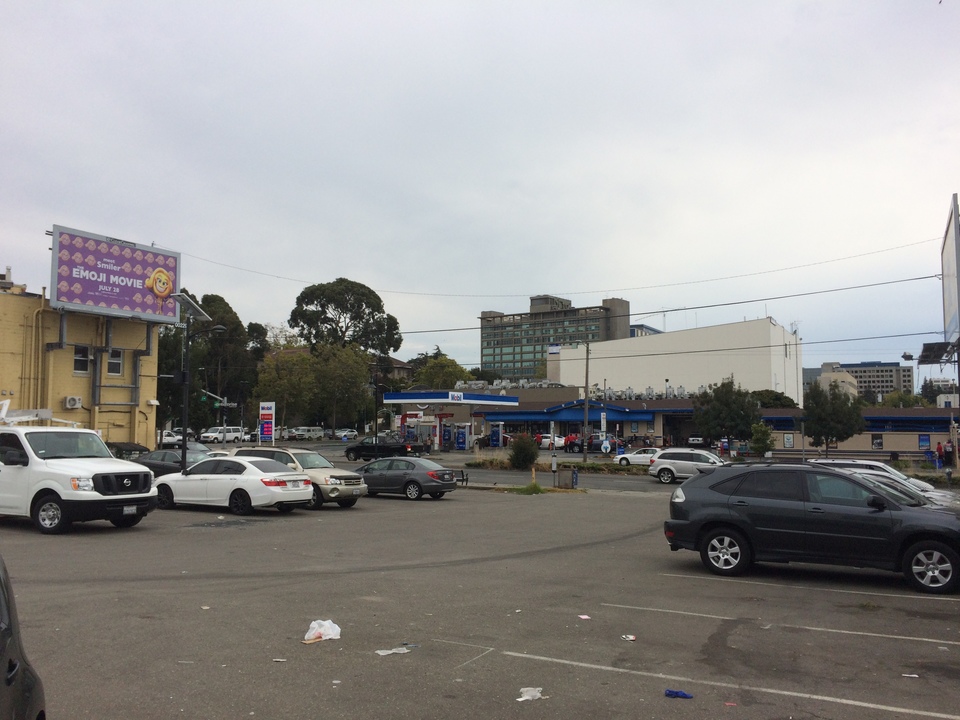 After 17 days, Lind and other administrators will compile, review, and discuss the comments before making a recommendation to city Zoning Manager Scott Miller, who'll publish a written decision. After Miller's decision, a 10-day appeal period will automatically follow.

Barring an appeal, Golden Road can break ground, but a successful appeal would dispatch the issue to the Planning Commission. 

At every point, the public—that is, those who live within 300 feet and those who've emailed Lind asking to receive updates—will be notified; she said the process might take a few months.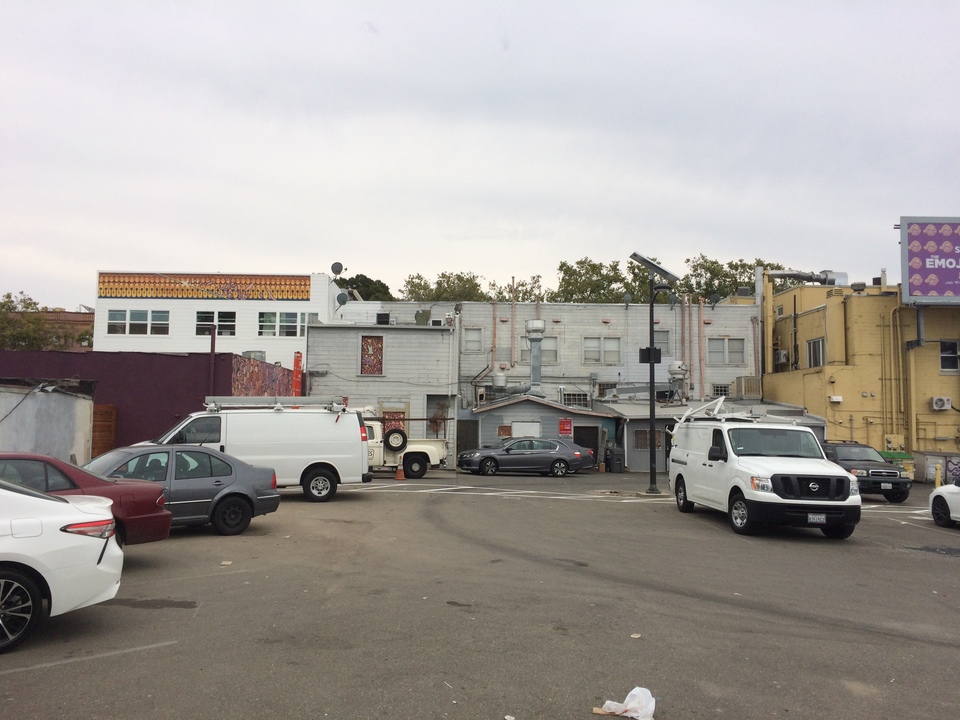 Every Friday, the city posts a handful of applications online, but the Golden Road project has drawn particular attention.
LA-based Golden Road Brewery was acquired in 2015 by Anheuser-Busch InBev, setting some residents on edge about what a corporate-owned beer garden could mean for a neighborhood defined by independent business. 

As Sayre Piotrkowski, formerly of Hog's Apothecary, wrote in a recent Chronicle opinion piece, "if we want our [independent] work to be more than the coat of primer that precedes thick layers of boring corporate beige, we must defend it in the face of an encroaching monopoly."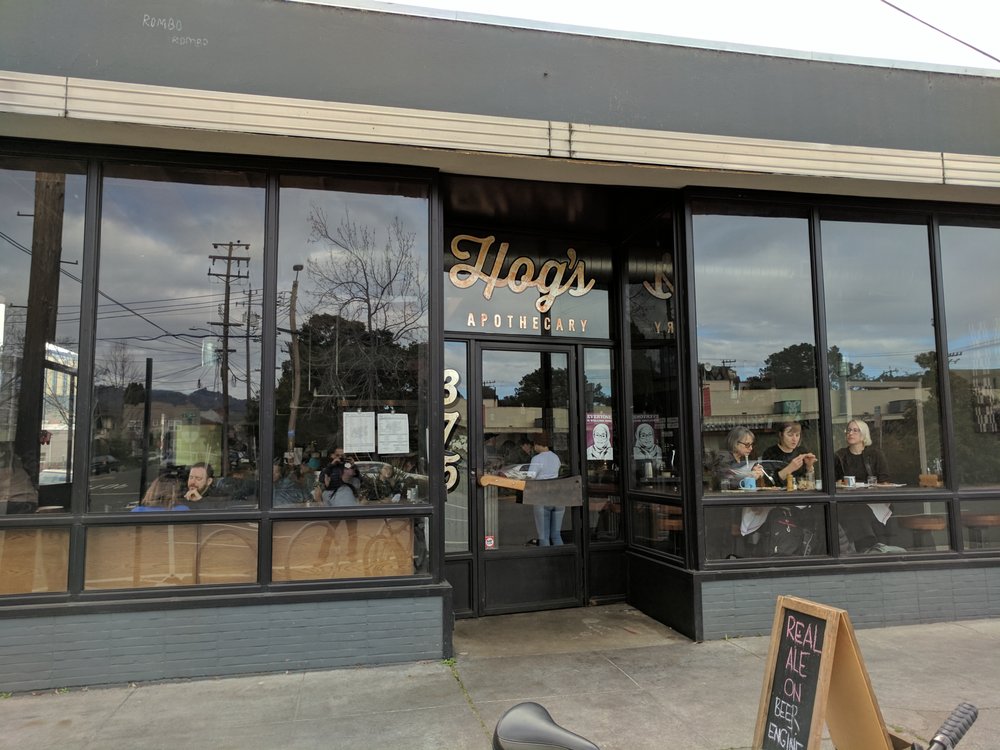 Diana Stasko of Temescal Friends, the project's main opposition group, said the group's top concerns are crowd-related.
The beer garden, she said, would add pressure to a parking infrastructure already glutted by visitors and Kaiser employees; generate disruptive noise for most hours of the day; and pose the risk of underage drinking by the Oakland Tech students who wait at the bus stop outside the job site.
At a community meeting on July 19th, Mark Kamarauskas, who's been the General Manager at Golden Road since June, spoke to a 30-person crowd about design adjustments that would mitigate those concerns.
In a phone call with Hoodline, he covered them in greater detail.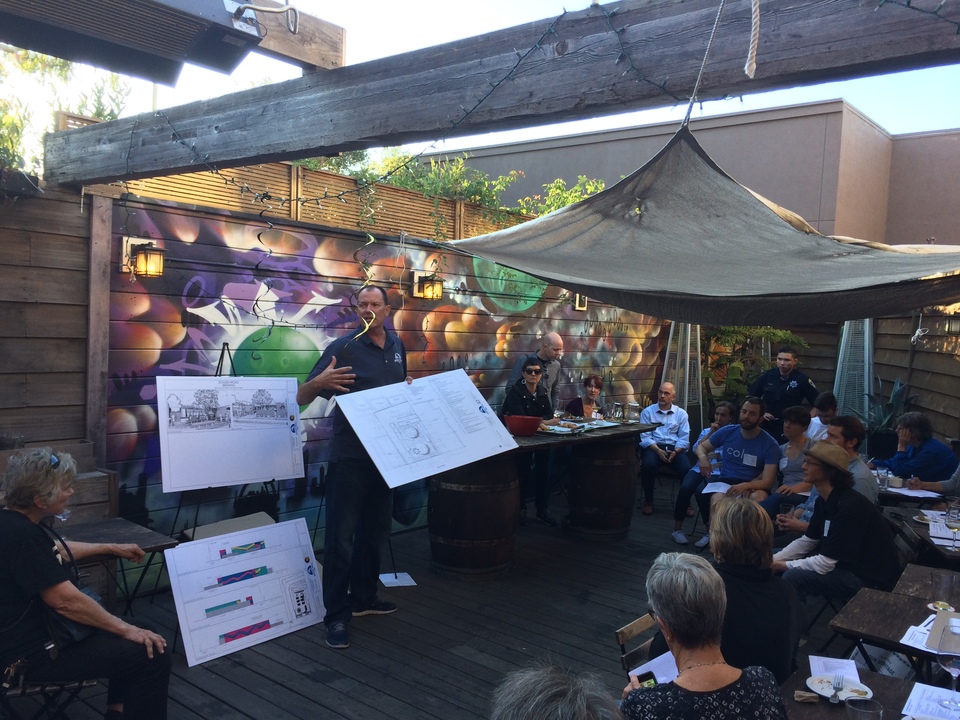 In addition to creating three parking spots, Golden Road has agreed to take point on trash pickup in the area, combining waste from nearby businesses in a single dumpster and maintaining it.
And Brandon Smith, the beer garden's project manager, has hired sound engineers to conduct a study on the garden's potential noise pollution. Kamarauskas said their recommendations should come in about one week, before the 17-day comment period closes. 

As for underage drinking, Kamarauskas envisions an entirely family-friendly space, a lot like the one in LA, he said.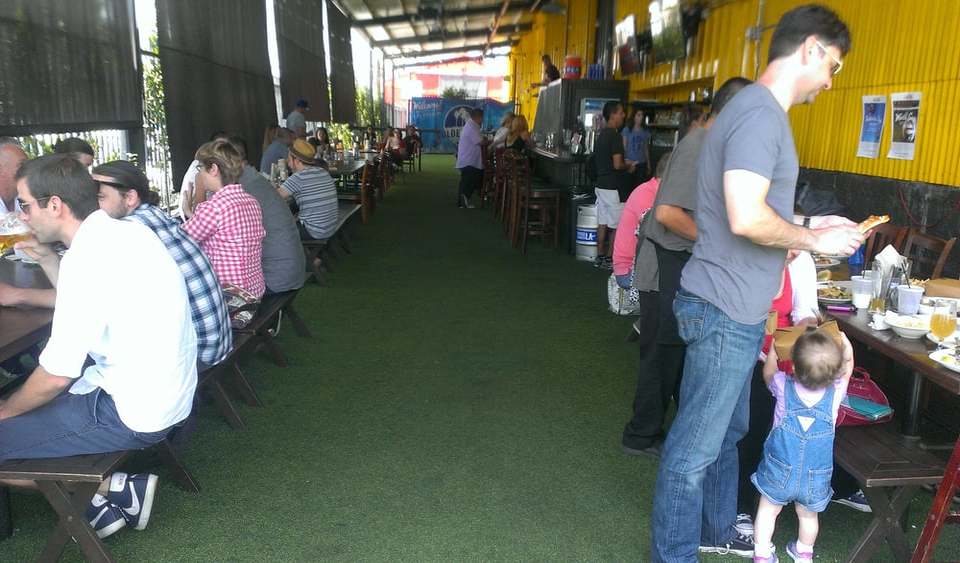 Stasko of Temescal Friends is also worried about the big business factor. Referring to the recent explosion of independent breweries in the neighborhood, Stasko said, "they just plunked down in the location with little regard for the people who lived there," she said. 
Kamarauskas led Chicago's Goose Island through its acquisition by AB InBev in 2011. He said the deal was "a win for us for culture and maintaining the feel of independence and innovation, but also taking advantage of having a big brother."

"Until you really see it in action," he said, "people are going to have doubts." He said the Los Angeles beer garden, which was set up pre-acquisition, is a case in point: "It hasn't changed a bit."

"That's a nice sentiment," Stasko told us. "But true baloney."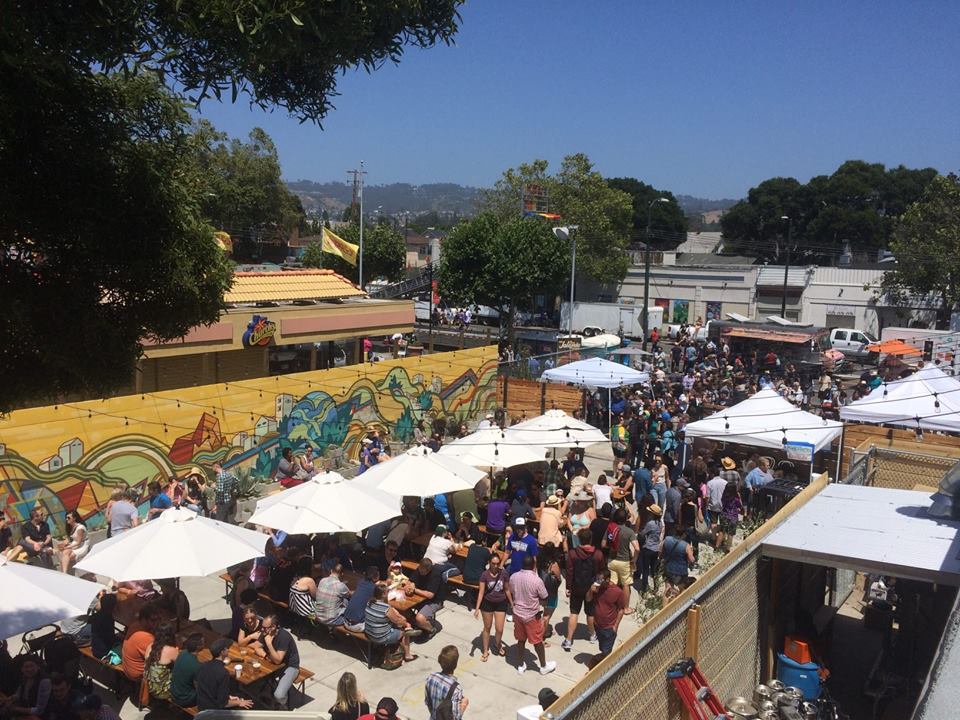 Omar Yacoubi, a UX designer who's lived in Oakland for four years, was willing to offer his take. "I think developments like this make the neighborhood a more fun and exciting place," he said. "The area around the MacArthur BART station is pretty undeveloped compared to its potential."

He told us that when The Good Hop—a taproom and bottle shop—opened near his apartment in 2014, it brought more traffic to the area but enlivened it to a degree that outweighs congestion-related annoyances. 

Yacoubi hasn't visited Temescal's other beer gardens, but that doesn't mean he will automatically favor Golden Road's.
"May the best beer garden win," he said. "I don't care who owns it, as long as it's good."

The public comment period for Golden Road's permit application is open until August 21st. Comments should be sent to the project's city planner, Rebecca Lind, who can be reached at 510-238-3472, or [email protected].