Despite fog across the Bay Area, people in San Francisco and Oakland flocked to viewing events for a glimpse of the first total solar eclipse visible across the nation since 1979.
At Civic Center, where the city gave away 5,000 eclipse glasses before running out, long lines gathered.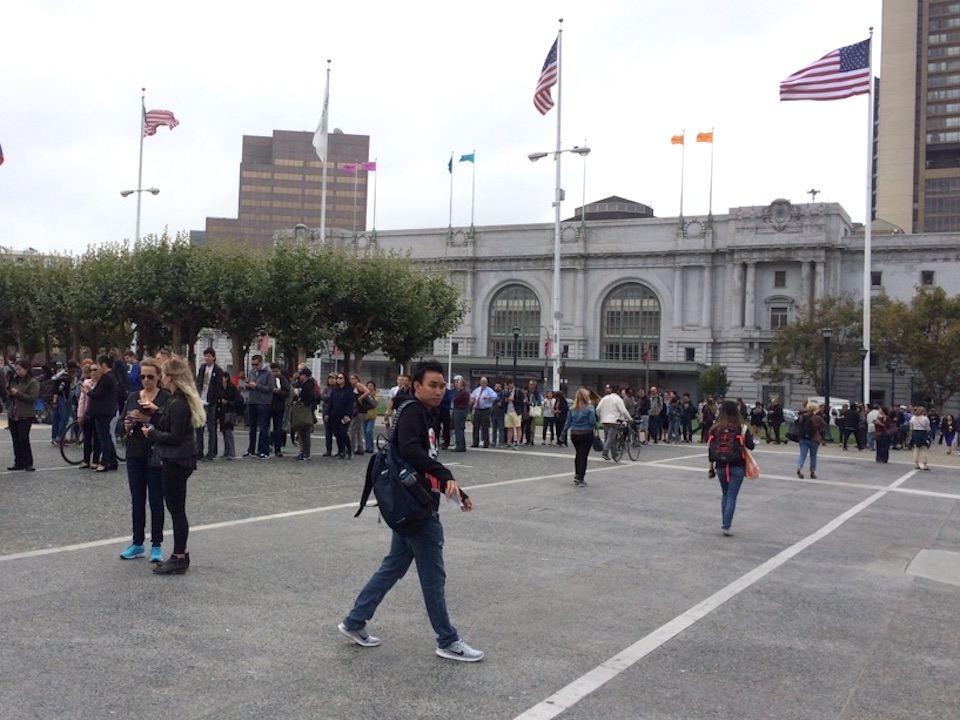 Hundreds of workers gather at Civic Center to view Solar Eclipse in San Francisco. pic.twitter.com/rN7BPXogCd

— Mohammed Nuru (@MrCleanSF) August 21, 2017
We just had a #totalsolareclipseoftheheart! #Eclipse2017 pic.twitter.com/S362DbnBZ5

— Mayor Ed Lee (@mayoredlee) August 21, 2017
Others took to the Exploratorium and parks around San Francisco: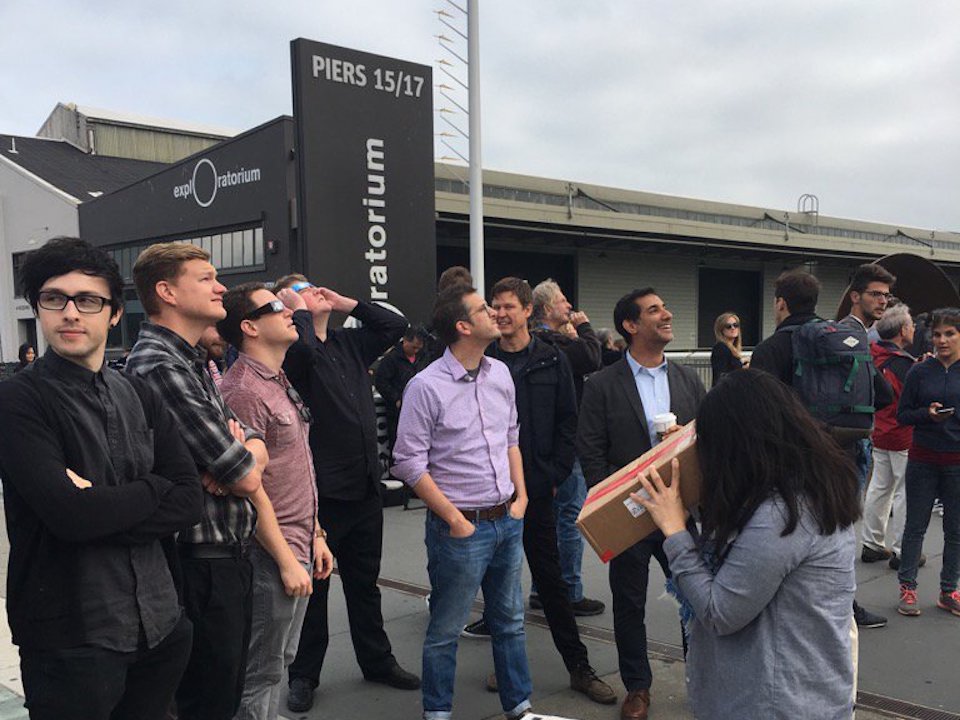 In Oakland, crowds gathered at the Chabot Space and Science Center and at the main branch of the Oakland Library. 

Hoping for clearing skies but full house+ @ChabotSpace Every theater & room steaming live #EclipseDay #NASA feeds #FREE till 1pm #Oakland pic.twitter.com/Gmg0EznXAw

— Jean Quan (@jeanquan) August 21, 2017
It may be foggy , but we're getting good glimpses of the #eclipse2017 ! pic.twitter.com/YorsmfV99E

— ChabotSpace (CSSC) (@ChabotSpace) August 21, 2017
Solar Eclipse best viewing today @OPLadvocate @OUSDNews @MetWestHS @oaklibrary thank you for sharing the wonder pic.twitter.com/qhPky3ueO4

— Chapter 510 (@chptr510) August 21, 2017
Armed with eclipse glasses and DIY pinhole cameras created with everything from colanders to cereal boxes, sky-watchers managed to capture stunning shots as the moon passed in front of the sun:
Just an other picture of the eclipse, with the Cupid's Span and Bay Bridge at the foreground. .
.
.#cupidsspan #b… https://t.co/fSThhtVbOq pic.twitter.com/9YDRSxeGZC

— Maxence Derreumaux (@maxencedx) August 21, 2017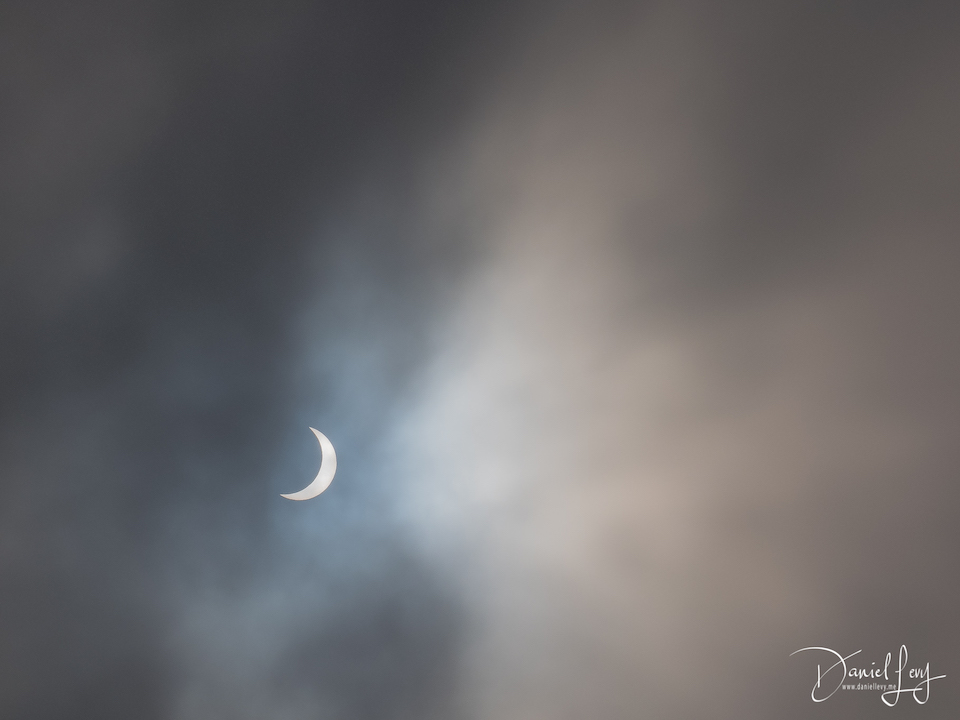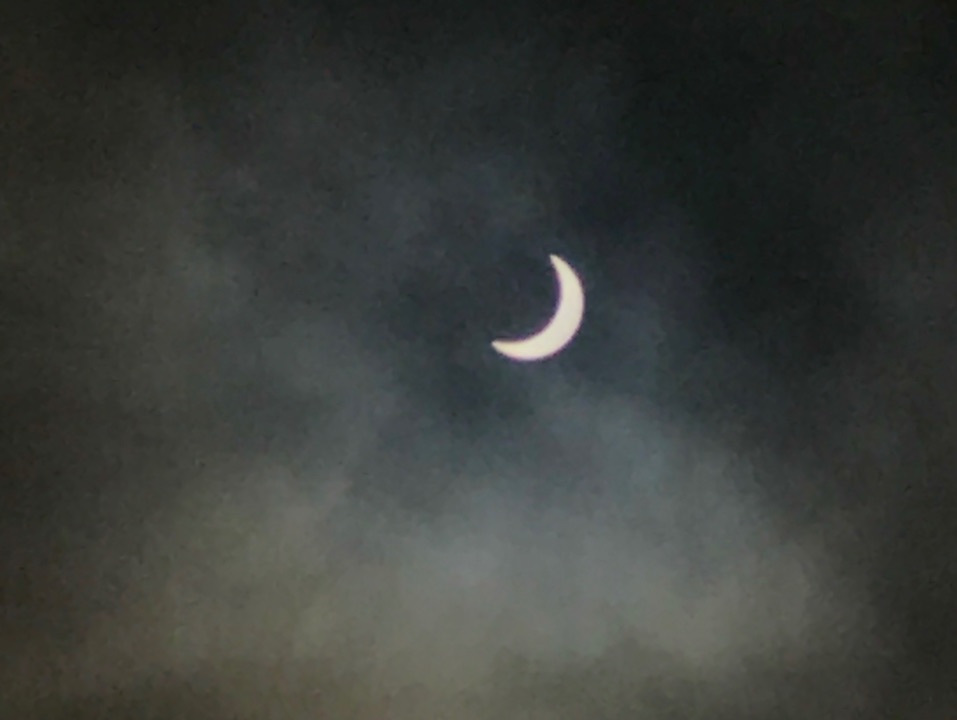 @RogueNASA @Badlands_NPS @NASAJPL @NASAClimate #Eclipse #eclispe2017 as seen from #UnionSquare #SanFrancisco #NikeStatue #GoddessOfVictory pic.twitter.com/5EtF1eOuOO

— Roger Keeton (@RogerThatZoya) August 21, 2017
And no one let Karl the Fog have the last word in the eclipse, even in some of the foggier areas:
Yes, @KarlTheFog photobombed an entire cosmic phenomenon this morning, but nothing a little @NASA livestream can't fix. #Eclipse/ 📷@lalpert pic.twitter.com/a3qi1RJIC7

— CA AcademyOfSciences (@calacademy) August 21, 2017