Legendary coffeehouse Caffè Trieste has been serving North Beach since 1956, but after 60 years, the son of the late founder has filed a lawsuit that could force the business to close permanently.
According to documents filed on June 22, 2017 with San Francisco Superior Court, Fabio G. Giotta is suing shareholder and manager Ida Zoubi, his niece; shareholder and trustee Adrienne Giotta, his brother's widow; Caffè Trieste Superb Coffees (CTSC), Inc.; and its parent company, Caffè Trieste, Incorporated (CTI).
Fabio's sister, Sonia Pantaleo, is also named in the suit, as are several Doe defendants, who may be named later.
In his suit, Giotta demands that that the Caffè Trieste business and brand be involuntarily and permanently dissolved. He's also seeking damages from the plaintiffs for alleged infractions on his role in the family business.
Giotta's suit is represented by attorney John Scarpino.

Since the death of founder Giovanni "Papa Gianni" Giotta, the plaintiff claims that "it is no longer possible for the current shareholders to work amicably toward a mutually beneficial goal."
This follows a number of recent structural changes, including the expansion of the board to include more family members; a change in officers; and naming manager Ida Zoubi as President of CTI and Vice-President of CTSC.
Zoubi has worked at the caffè since 1994, when she was in high school. In 2000, she became General Manager, and has been a shareholder/owner since 2015.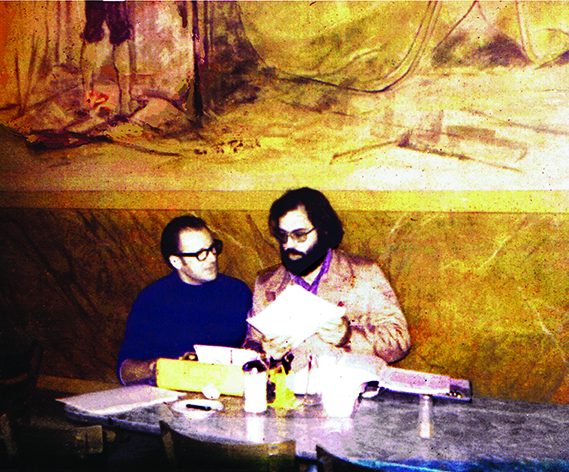 The suit states that Adrienne Giotta tried to force the company's dissolution in 2005, but notes that the action was dismissed for lack of evidence the following year.
SF Weekly published a 2008 story describing the struggle between not only Fabio and Ida, but also between Fabio and his father regarding some of Fabio's business decisions, such as installing surveillance cameras, and requiring employee uniforms.
According to SF Weekly, Fabio also tried to fire Ida in 2007, but that decision was reversed by Papa Gianni, who promised, "I love my Ida… and nobody is going to change nothing. Nothing! Not as long as I am alive." 

Last year, Caffè Trieste celebrated its 60th anniversary and was awarded Legacy Business status, a coveted protection awarded to essential and historical independent businesses.
It also saw the passing of patriarch Papa Gianni, the pillar of the family business.

While Hoodline reached out to parties on both sides of the litigation, Ida Zoubi and Adrienne Giotta declined comment pending resolution. Fabio Giotta has not returned multiple requests for comment. 

We did attend a recent Saturday concert, a tradition held at Trieste since at least the early '70s, that celebrates Italian family and friendship through music.
The concerts are also cited in the lawsuit as another of Zoubi's alleged wrongdoings, since she resumed them in 2016 without Fabio Giotta's permission, after he "had been in charge of them since 2000."
All members of the CTI Board except Fabio were present, as well as his mother, Mama Ida, who sang with her daughter Sonia.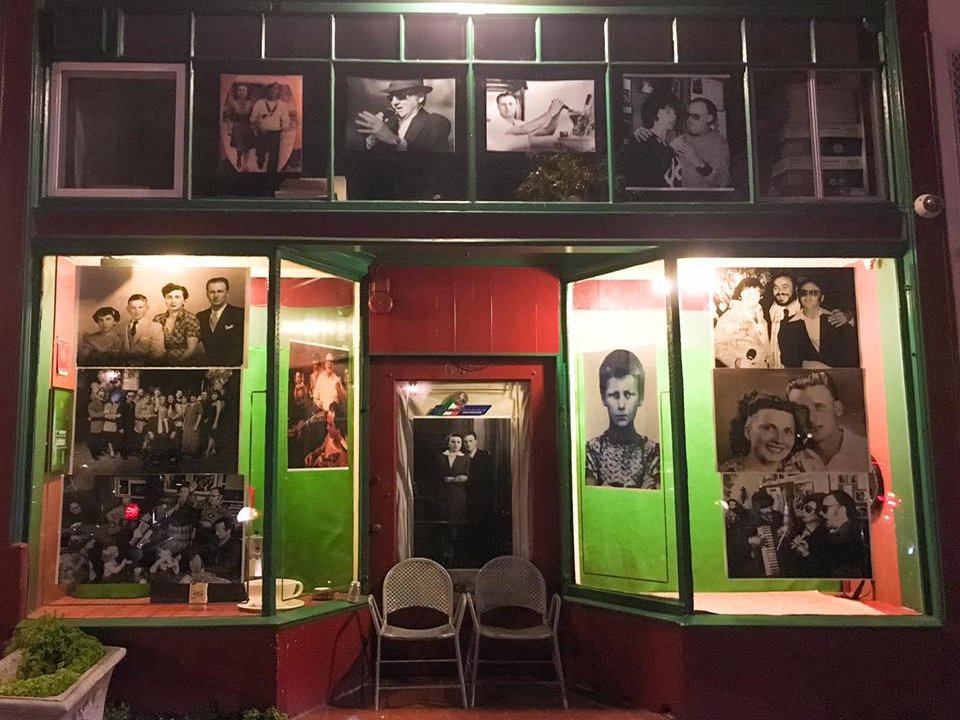 There, in lieu of commentary from the litigants, longtime friends of the business—many community leaders in their own right—were more than willing to reflect on the ramifications of "The Trieste" disappearing.
"This is obviously a tragic family feud," said District 3 Supervisor Aaron Peskin.
"It's an unnecessary turn of events for the caffè I've been a regular at for three decades. I loved the founder and all of his descendants," he said. "Ida is the mother of the neighborhood."
Former San Francisco Poet Laureate Jack Hirschman agreed, describing the restaurant as "a cultural center."
"When I arrived in 1972, (Papa Gianni's sister) Iolanda fed me for about 6 months because I had no money," Hirschman recalled. "Much later, before the official celebration at Koret Auditorium for my becoming Poet Laureate, Ida and The Trieste held a party for me first."
Augustino Crotti, owner of nearby Tomasso's Italian Restaurant, remembered how Gianfranco gave him his big break by hiring him as a barista, leading to the neighborhood networking that allowed him to buy his own business in the early 1970s.
"He treated me royally, and his wife Adrienne will always be family to me."
Daniel Macchiarini of Macchiarini Designs said he's known Ida and her family since he was just starting out. "She's turned it into a landmark, a lynchpin, a gateway—I serve with her on the North Beach Business Association board, and she's a woman of outstanding integrity and community."
Many in the community see The Trieste as the quintessence of North Beach.
"Since the 1980s, what made the place special has been pushed back farther and farther until now there are only small islands of it left, said Mark Bittner, author of The Wild Parrots of Telegraph Hill.

"I think of Caffe Trieste as one of the last strongholds—actually the true center— of what made this neighborhood so fabulous. For the Trieste to go under would be the final blow," he said. 
Some regulars who aren't parties in the case speculated on a link between the lawsuit and the controversial Piazza St. Francis / The Poet's Plaza, a project promoted chiefly by Angela Alioto and Lawrence Ferlinghetti and contested by many neighbors as well as the current caffè management.
Local journalist and author Tony Long said the loss of Caffe Trieste "would be a blow, not only to the regulars in the neighborhood who consider it their living room, but to the overall image of North Beach."