An Oakland artist has been hard at work restoring some mementos of San Francisco history: long wooden benches that for over 70 years were fixtures of San Francisco's Transbay Terminal.
The oak benches, some measuring up to 15 feet long, were nearly tossed after the building closed in 2010 to make way for the new Transbay Transit Center, which is slated for completion by the end of this year. 
They'll be available for purchase, ideally for public spaces, as they're ready.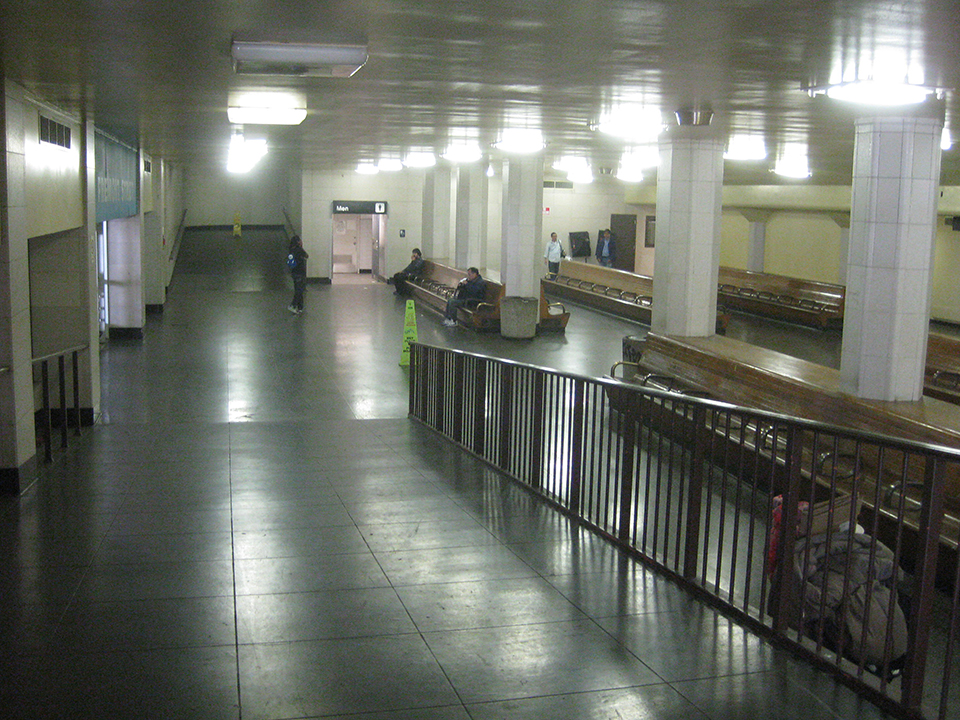 While unloading demolition material from the old building, Caltrans historians reached out to American Steel Studios in West Oakland to see if anyone was interested in taking the benches. 
Most of American Steel is devoted to metalworking, but there is a small space for woodworkers where artist Arlene Elizabeth Cathey works. She jumped at the opportunity and wound up taking home a dozen benches of varying lengths. 
"I'm a native San Franciscan, I have history with the Transbay Terminal, and I thought it was important to restore them to their original splendor and keep them as touchstones to the past," Cathey told Hoodline. "If these benches could talk—hundreds of thousands of people have sat on them over the years."
Some of the benches even have names carved on them.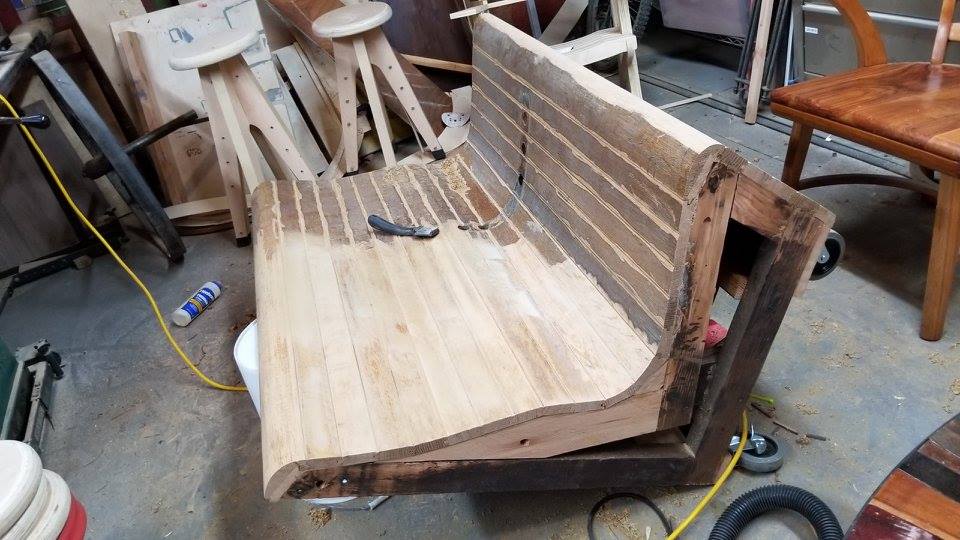 So far she's restored three full-sized benches with the help of her son, 21-year-old Ian Gonzer, including the brass arms on each side. She put them on wheels because they were too low and uncomfortable to sit on -- when they were in the Transbay Terminal, the benches were elevated on a heating element.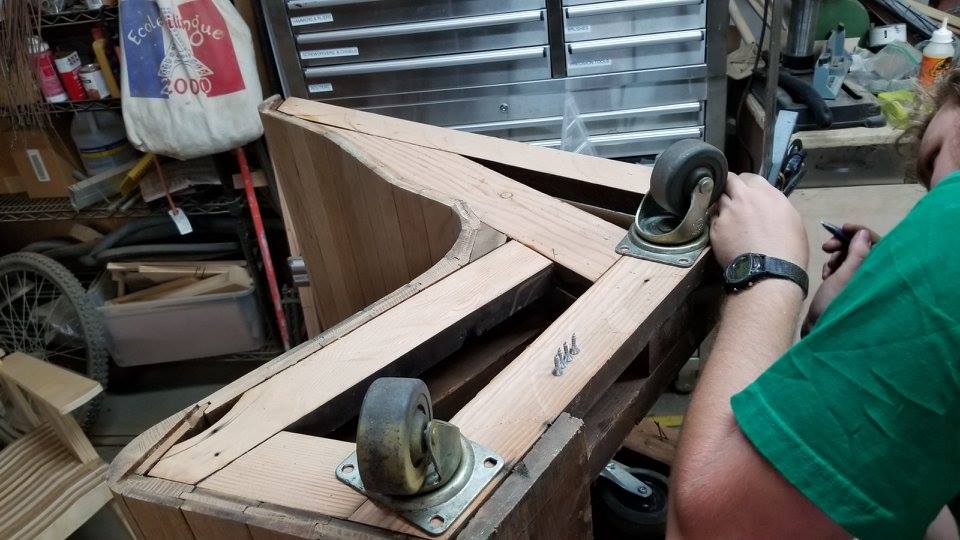 "It's been a neat project because so many people share stories of being in transit and hanging out in the Transbay Terminal," she said.
The station opened at First and Mission streets in 1939 and originally was the final stop for commuter trains coming over the Bay Bridge from Oakland. Rail service ended when the Key System stopped operating trains into San Francisco in 1958 and it transitioned into a bus terminal.
It was damaged in the Loma Prieta earthquake and deteriorated during the 1990s. Eventually, San Franciscans voted to replace it with a new transit center that is expected to one day host Caltrain and high-speed rail service along with the existing bus service. The $6 billion hub will feature a long rooftop garden.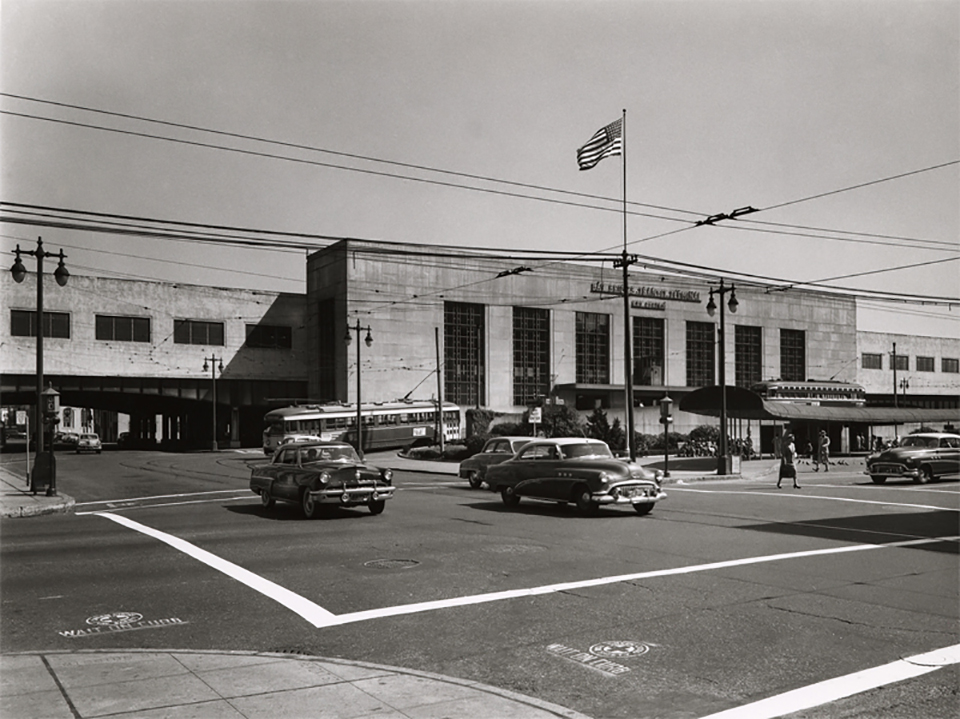 Before the old Transbay Terminal closed, many homeless people used it for shelter and were kicked out on the street when it closed. The benches had extra rails to prevent people from sleeping on them that Cathey removed.
Without those, she says they are quite comfortable, with good lumbar support. "You could sit for hours on this bench and not become uncomfortable," she said.
She's hoping that they get used in some public spaces, like the lobby of a public building or movie theater. She has 4-foot benches, 6-foot benches, and full size 15-foot benches. Anyone interested in buying one can reach Cathey through her website.