By
Hoodline
- Published on September 19, 2017.
Got visitors from out of town, or a visitor to San Francisco yourself? With its Barbary Coast history and beatnik heritage, Italian influence and proximity to Fisherman's Wharf and other attractions, North Beach is a prime home base for visitors looking to explore the city. Read on for where to stay if you're making the trip.
Hotel Boheme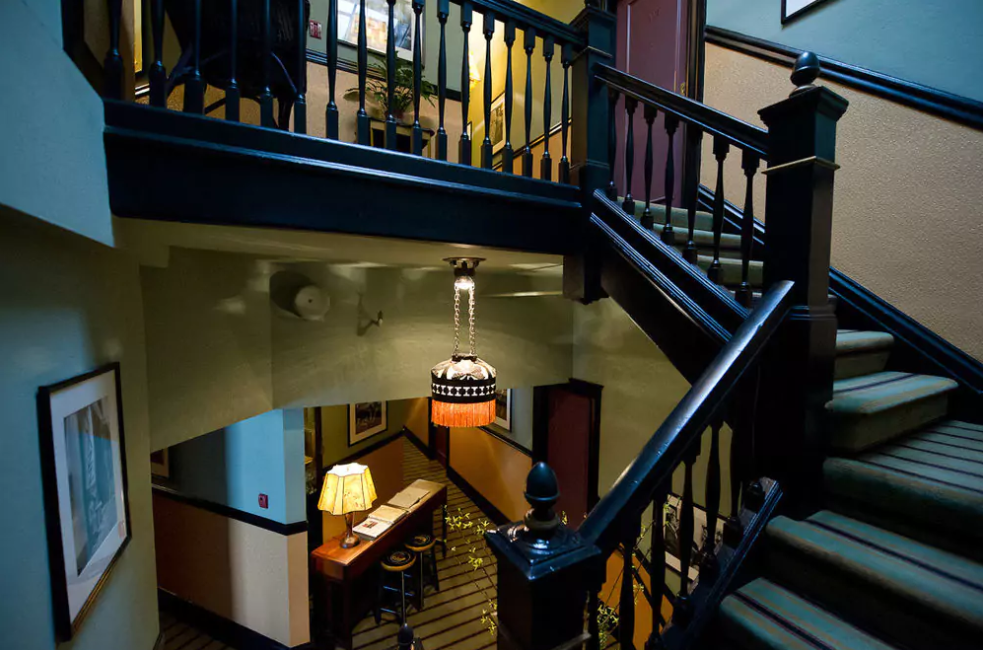 A 15-room boutique hotel located within walking distance of Coit Tower at 444 Columbus Avenue, Hotel Boheme carries a 4-star Tripadvisor rating and a "fabulous" designation via Hotels.com users, who cite its "fantastic service," "great location" and "awesome vibe." Located in the middle of it all, it offers free WiFi, cable television, an airport shuttle and more, and sits on the same block as Italian eateries like Calzone's, Trattoria Pinocchio, Caffe Greco and Caffe Puccini. Prices range from $185 / night and up. 



Green Tortoise Hostel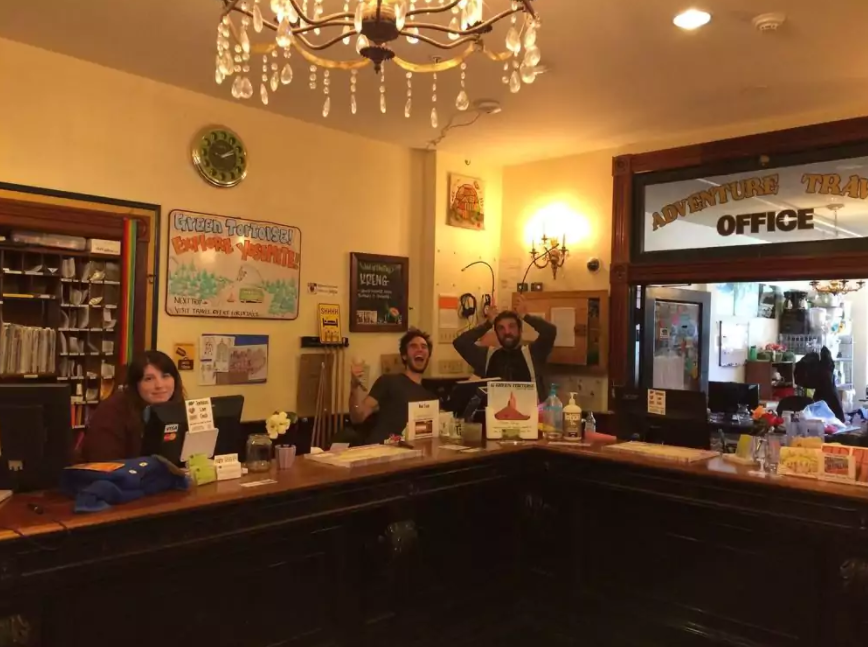 Backpackers and budget-minded travelers are in luck: North Beach boasts a highly rated hostel with 40 shared guest rooms, a sauna, self-serve laundry and more. Located at 494 Broadway, Green Tortoise has a "very good" reputation among Hotels.com reviewers, who note its good food and fun vibe as a draw—and it's minutes away from cocktail hotspots 15 Romolo and the Devil's Acre, and cultural highlights City Lights Booksellers and the Beat Museum. Rooms are available starting at $47 / night, with shared dorms and private rooms (with shared bathrooms) on offer.



The Washington Square Inn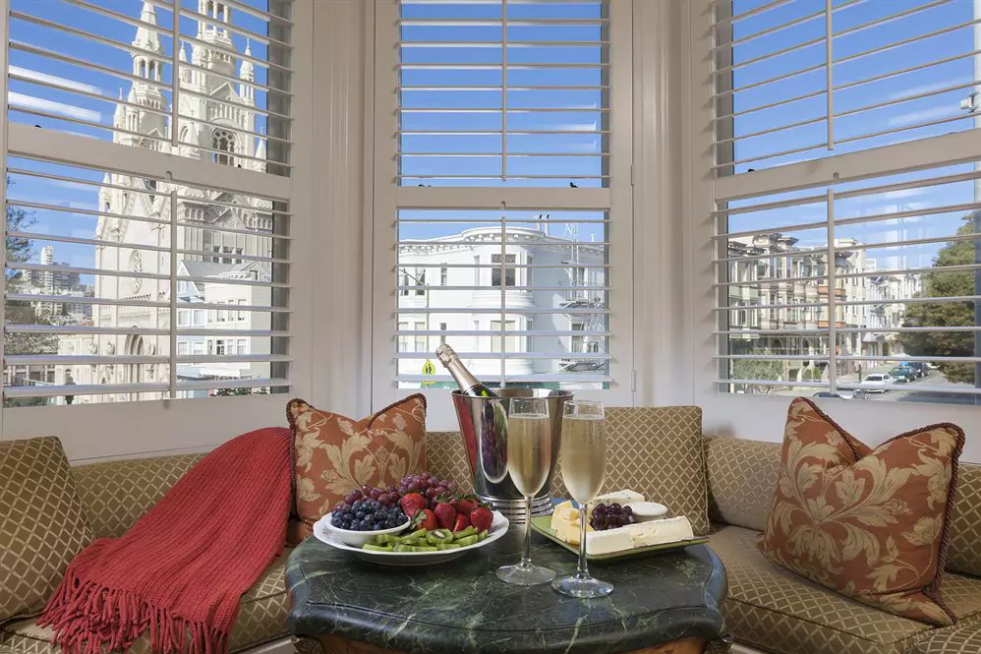 For a bed-and-breakfast experience, there's the Washington Square Inn, located on scenic Washington Square Park. With room service, coffee and tea on offer in a common area, and continental breakfast included, its fabulous location and cozy ambiance have earned it a 4.5-star rating on Tripadvisor. Plus, it's kitty-corner to ultra-popular eatery Mama's, and next-door to Park Tavern, another neighborhood favorite. Rooms start at $199 / night.



Russian Hill/ North Beach Victorian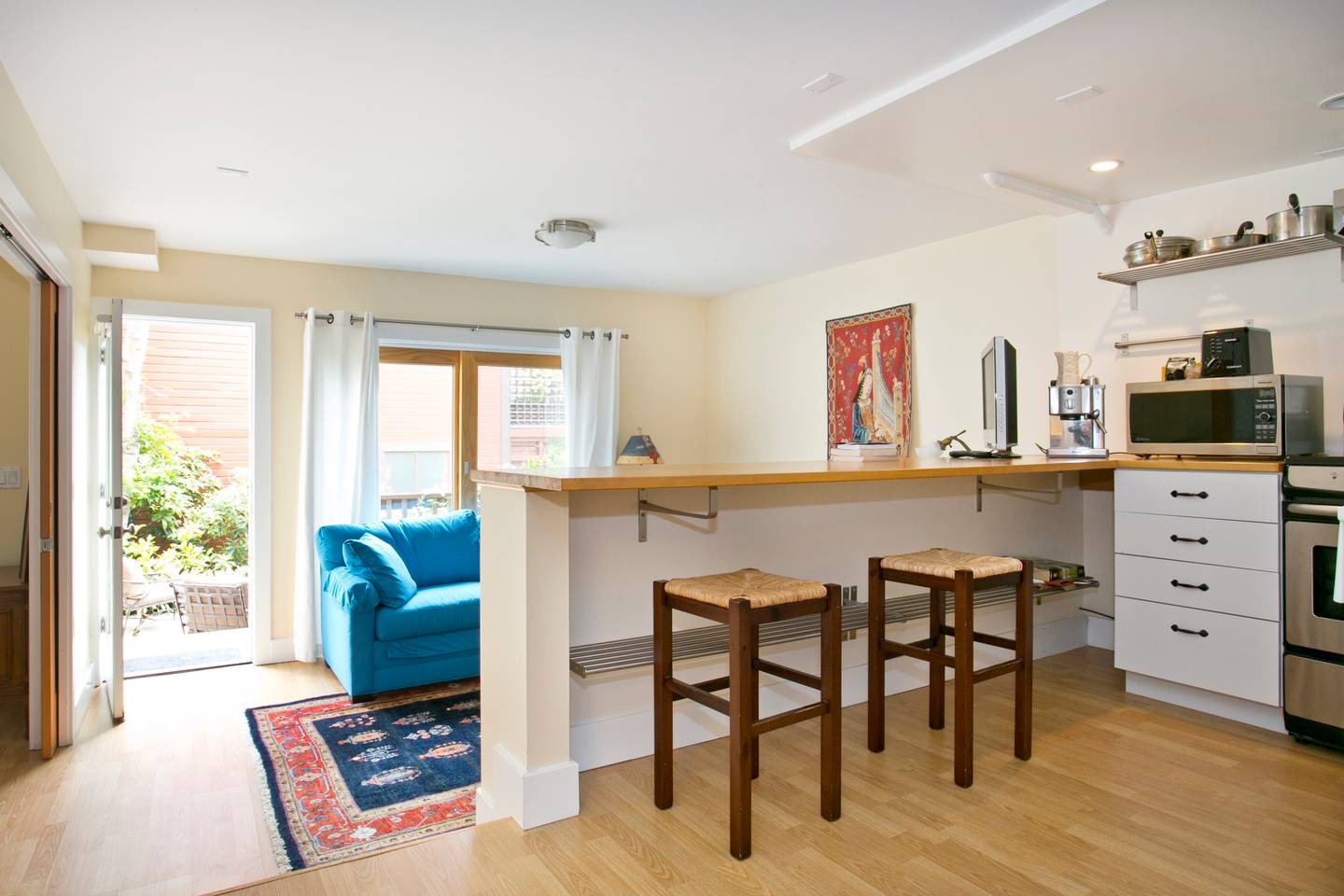 If short-term rentals are more your speed, try this ground floor, sunny 1-bedroom Airbnb, located in a 1905 Victorian house and rated 5 stars by visitors. "The rooms have exclusive use of a beautiful large garden with partial views of the bay," according to the listing, and "from the bed you can relax and watch boats sailing in the bay." It's available from $138 / night.



Modern North Beach Flat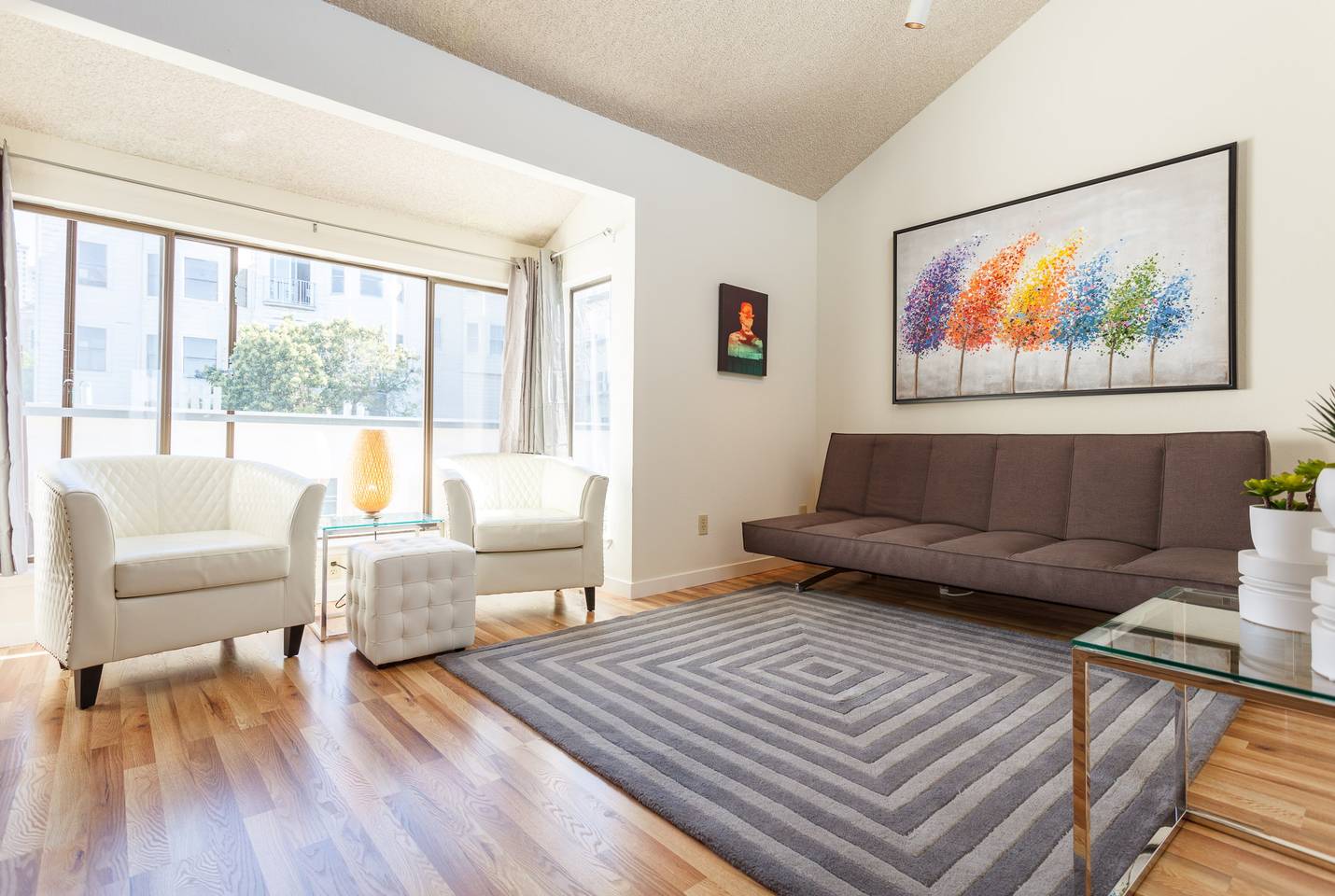 Located "just steps from all of the major sites such as Coit Tower, Chinatown, Pier 39 and of course ... hundreds of wonderful restaurants," this third-floor Airbnb rental is a 1-bedroom apartment with a queen-size bed in the bedroom, and a "nice fold down sofa bed in the living room," accommodating 2-4 people comfortably. It starts at $175 / night.