As the city proceeds with plans to acquire the Haight St. McDonald's so it can build affordable housing, neighbors have received notice of the first public meeting on the matter, along with an early look at how the project might take shape.
In a letter sent to area residents this week, officials announced a community meeting planned for Tuesday, November 7th at 6pm at the Park Branch Library.
The session, hosted by the Mayor's Office of Housing and Community Development (MOHCD) is required under local law, and is also mandatory if the city hopes to obtain funds through the federal Department of Housing and Urban Development to help fund the purchase.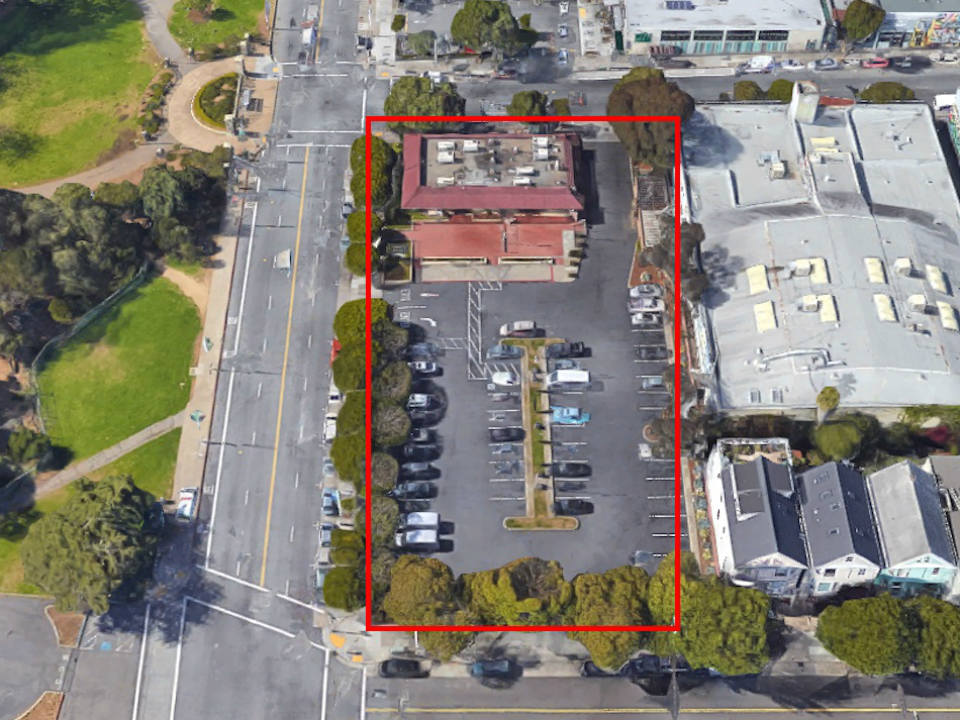 However vaguely, the letter offers an early look at how the site may be used, listing three alternatives: a 50-foot, five story building, a 65-foot, seven-story structure, and a no-build alternative. Both development options would involve razing the existing building and parking lot.
"Consideration may be given to including ground-floor commercial space, community programs space, bike storage, and an at-grade open space in either alternative," the letter stated.
The proposals are strictly preliminary; MOHCD would sign off on one of the options only after a full environmental review and public input process. Impacts on historic properties—like the adjacent Stanyan Park Hotel—also fall under the purview of the preliminary environmental assessment by the city.
Anyone with questions or concerns about environmental impacts or historic preservation is encouraged to contact environmental compliance manager Eugene Flannery at Eugene [dot] Flannery [at] sfgov [dot] org by November 30.