After more than four years of preparation, Meraki Market at 927 Post St. (near Hyde) will open its doors on Thursday, bringing high-end groceries and housemade staples to the Tenderloin. 
Local event designer Stanley Gatti said he and his partners have worked to curate the market's offerings over the past year and a half. As we previously reported, the shop will offer an assortment of produce and fresh foods, as well as pantry basics and cleaning supplies.
The opening date, October 19th, was selected for many reasons, Gatti told us. The date is Gatti's business partner Bill Gryzwacz's birthday; it is Diwali, the Hindu festival of lights; and it is two tens, the tenth month and one plus nine equals ten.
"Ten has always been my lucky number," he said. 
The market will be managed by Cassie McKeown, who previously worked her way up from team leader to associate procurement manager at Whole Foods. 
Meraki will offer a wide variety of products, but only one or two hand-selected options for each type of item, Gatti said. For example, it will produce fresh pasta in-house, and will also offer fresh pasta from Phoenix Pasta in Berkeley.
The selection was curated to maximize the offerings in the 1,000-square-foot space. 
Most of the store's offerings and products are local or sourced in California. The kitchen staff will work with daily deliveries from small, local farms to create daily specials and standard offerings of prepared food for carry out, Gatti said.
Chef Mouhssine Benhamacht will call the farms each afternoon to make his orders and plan recipes for the following day. Benhamacht was previously executive sous chef at Napa's Meritage Resort and Spa and chef de cuisine at The Don Cesar near Tampa, Florida. 
The chef will also occasionally prepare marinated cuts of meat to speed up dinner preparation, as Meraki will also sell fresh seafood and farm-raised meats. 
Sandwiches will be largely be served on Acme bread, Gatti said, and the market will also offer Jane's sesame baguette, "because it's so good."
"And there will always be caviar," Gatti said, from local American white sturgeon farm Tsar Nicoulai. 
In the dairy case, Meraki will feature products from Alexandre Family Farm, based in Humboldt and Del Norte counties. Although the dairy has been operating for more than 15 years, the market will be the first time its products will be available in a retail store.
Bottles of 6 percent milk — compared to the typical 4 percent whole milk — will be available, and Gatti intends to make two flavors of house-made butter using the dairy's creamy product.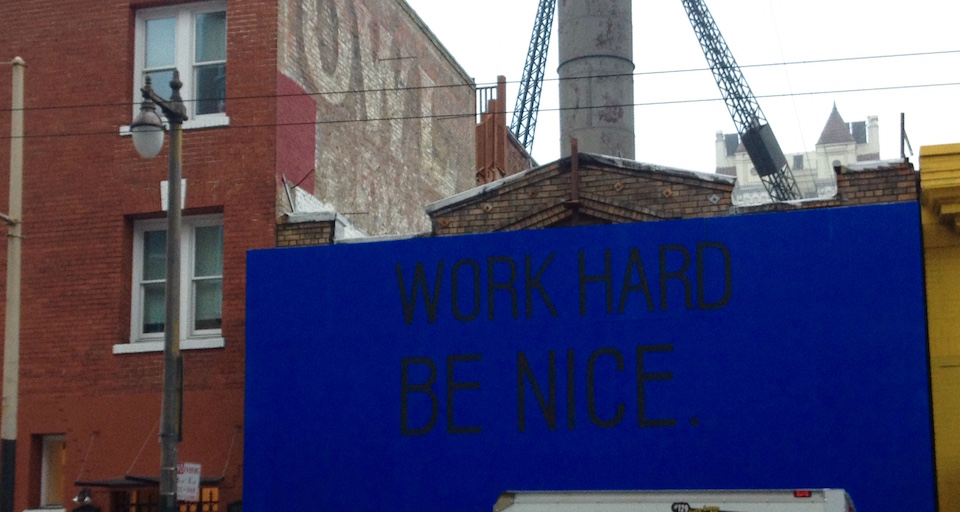 There is also a focus on sustainability across all of the store's offerings. The take-out containers are compostable. Meraki asked suppliers to minimize their use of plastic, and even the receipts are printed on special paper that is recycled and recyclable. 

Gatti, whose first San Francisco residence was just across the street at 940 Post St., said he wants the market to work for the community. Whether it's prepared at Meraki or in patrons' own homes, Gatti hopes to encourage patrons to eat higher-quality food.
While products won't be cheap, they will be comparable to similar offerings elsewhere in the city, he said, noting that people who live nearby won't have to travel to find more premium products.
"There are some who have questions about this type of place opening in the Tenderloin," he said. "But everyone should have access to good food."

Meraki Market will be open from 8am to 9pm daily.