This week: a popular bakery opens its first café, a local coffee roaster opens an Oakland outpost, a San Francisco BBQ joint crosses the Bay, an elevated Tiki bar debuts, and a watering hole closes its doors. 
Opening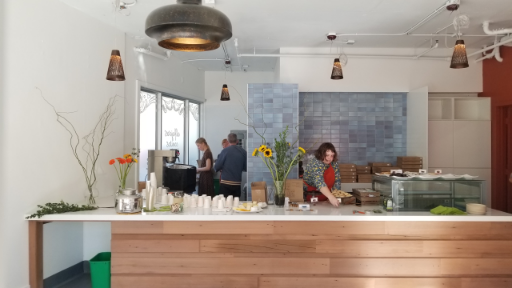 Wooden Table Café: 2300 Broadway
Tipster extraordinaire Al M. reports that Wooden Table Baking Co. is poised to open its first brick-and-mortar location in the former Frida's Café space which closed earlier this year. 
The bakery and café—which specializes in Argentinian baked goods like alfajores, conitos, and bonbons—is expected to open soon. The site appears to be still be under renovation and the windows are covered with paper. 
The café recently held a block party to showcase some of the products guests can expect to see being offered as opening date nears. The owner told Al M. that it will be any day now as final touches are being attended to and staff goes through training.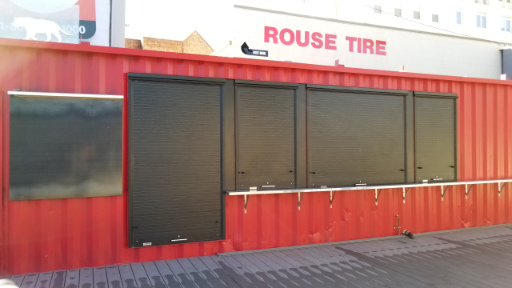 Equator Coffees & Teas: 2344 Harrison St. 
As we first reported in September, Equator Coffees & Teas is soon opening its latest location in Adams Point in a reconverted shipping container, our prolific tipster reports. 
The coffee roaster—which has other outposts in San Francisco, Larkspur and Mill Valley—seems to have business "pretty much set up and ready to go," Al. M. said. 
Expect to see a variety of single-origin coffees on offer at the new spot from Central America and Africa to enjoy at the café or take home by the pound. (You can check out the full selection of beans here.)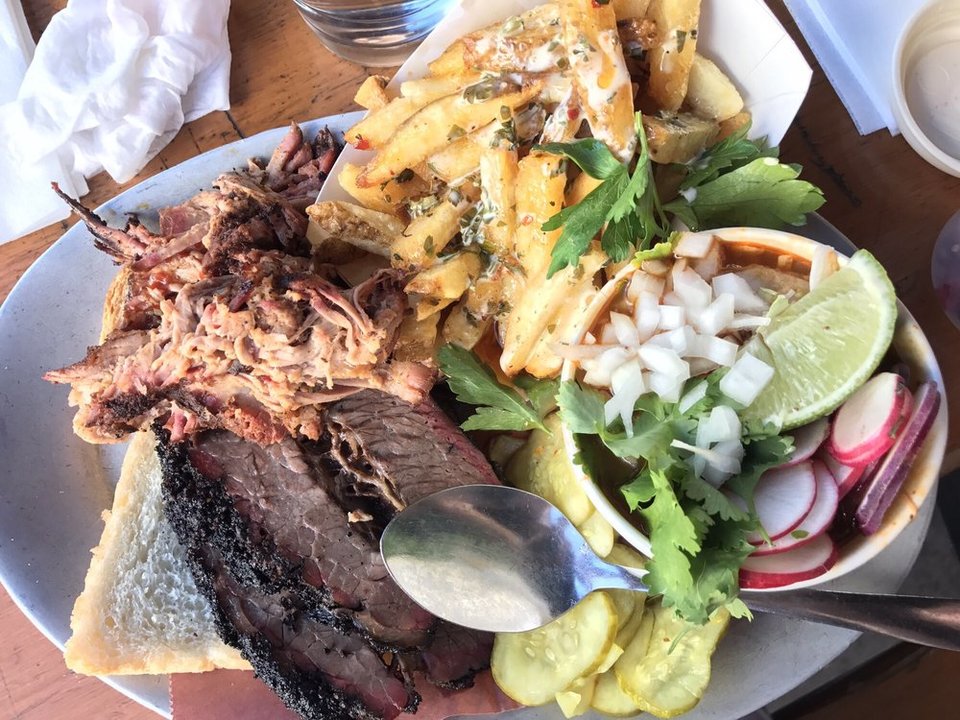 4505 Burgers & BBQ: 3506 MacArthur Blvd. 
4505 Burgers & BBQ is gearing up to open its first East Bay location in the Laurel District in spring 2018. In the meantime, the eatery has teamed up with Caviar for a long-term delivery pop-up in Oakland. 
"We're excited to get our food out to the Oakland community," said owner Ryan Farr.

Dinner service runs 5–9pm Thursday to Sunday and will feature brisket, chicken and pork sandwiches and plates, sausages, sides and sauces, and the Frankaroni—house-made mac and cheese with a hot dog inside. 
There are secret menu items on offer for the pop-up as well like the "Big Mac," a double cheeseburger with a Frankaroni; and "Roger style" where customers can add a quarter pound of sausage to any meat sandwich.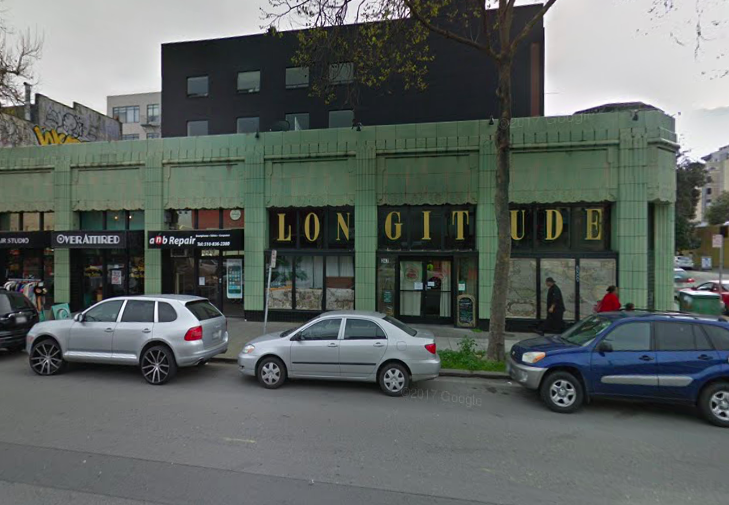 The Kon-Tiki: 347 14th St. 
The Kon-Tiki—a new eatery and bar taking over the former Longitude space—is getting ready to open its doors November 11th, Eater reports. 
As we reported in September, the new spot has a full-service kitchen with former Hawker Fare chef Manuel Bonilla taking the lead, and features an array of signature cocktails and menu items like crab Rangoon dip, fried chicken, and burgers. 
Closures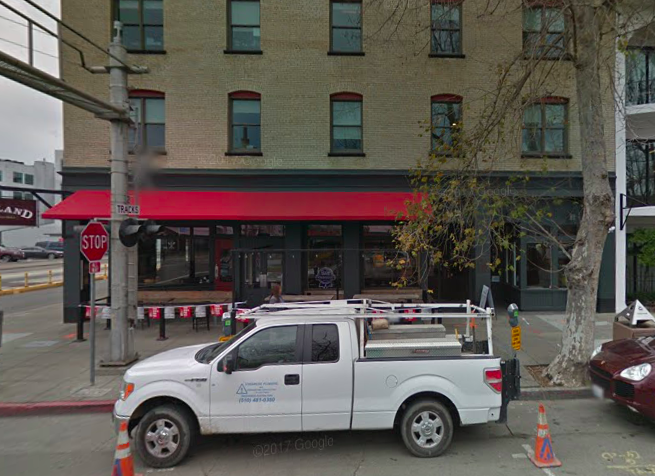 Overland Bar & Grill: 101 Broadway
"Overland Bar & Grill is officially closed for good," Al M. told us. The last day of line dancing festivities and restaurant services was October 13th, 2017. 
The "closure came unexpectedly and quietly," he said, "with no prior notice." A phone call to the business and a handwritten sign outside the business have confirmed that the bar and eatery has indeed shut its doors. The sign also directs patrons to not "despair" and head over to Seawolf Public House instead. 
Al M. said employees appear to be removing equipment and furnishings from the space. 
There's no word yet as to what might take over and it's not clear why the owners decided to throw in the towel. But Al M. reminds us that the space has gone through many transformations before with Centouno, an Irish pub, and a Vietnamese restaurant all formerly calling the spot home. 
Have you noticed an addition (or subtraction) from Oakland's food landscape? Text a tip and a photo to 510-757-9959, and we'll look into it.