Thanksgiving is coming up next week, but if you haven't figured out where you're eating your holiday meal, we've got you covered.
---
Cole Valley: Luke's Local
960 Cole St. (at Parnassus Ave.)
According to Luke's Local, the company is "celebrating the harvest through a collaboration of food by the great foodmakers we share our space with."
Next week, customers can pick up various items at the store, including pies and sticky buns by Black Jet Baking Co., bread and rolls by Starter Bakery, turkeys by BN Ranch & Mary's Free-Range and sides made in Luke's commissary.
Although the store is closed on Thursday, customers can place orders for pickup or delivery on Tuesday and Wednesday through its website. 
Cole Valley: Zazie
941 Cole St. (between Carl St. and Parnassus Ave.)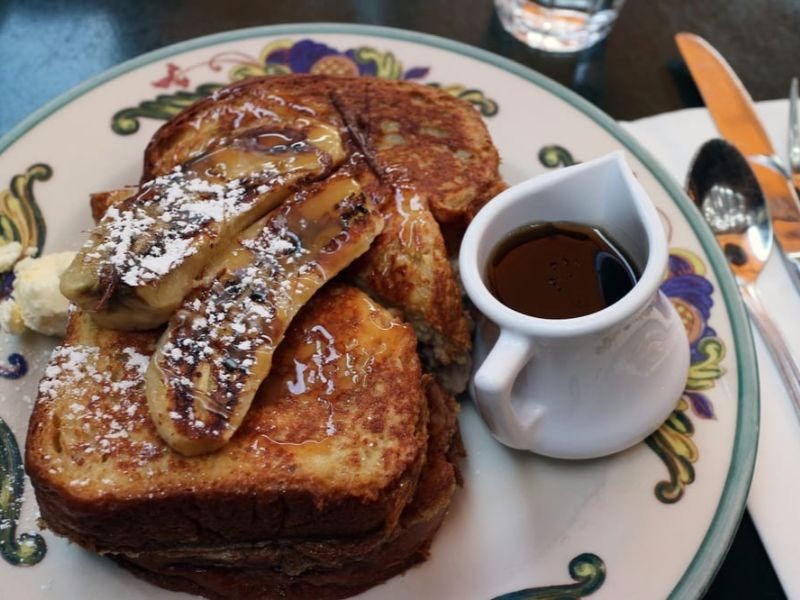 French bistro Zazie will be open for business on Thanksgiving day from 9am to 1pm and closed during dinner service.
According to owner Jennifer Paillat, the eatery will be open for a short brunch where diners can expect to chow down on favorites like scrambled eggs, pancakes, French toast, salads, sandwiches and many more. 
Castro: Nomica
2223 Market St. (off Sanchez St.)
The upscale Japanese restaurant in the Castro will be open for dinner on Thanksgiving day with a four-course, family-style menu.
Customers will choose from options like koji-brined, slow-poached turkey breast, crispy confit leg, Dashi #1 mashed potatoes, spiced cranberries with yuzu, and more. The meal will cost $75 per person and the whole table must participate. 
SoMa: Grill at The St. Regis San Francisco
125 3rd St. (at Minna St.)
The Grill inside The St. Regis San Francisco is offering customers a special holiday dinner on November 23rd.
The four-course menu, which is $105 for adults and $55 for children under 12, includes butternut squash velouté, a frisée salad, forest mushroom stuffed turkey breast and a pecan pie for dessert. There's also an additional $60 fee for those that are interested in imbibing throughout their meal.
SoMa: Trace at W San Francisco
181 3rd St. (at Howard St.)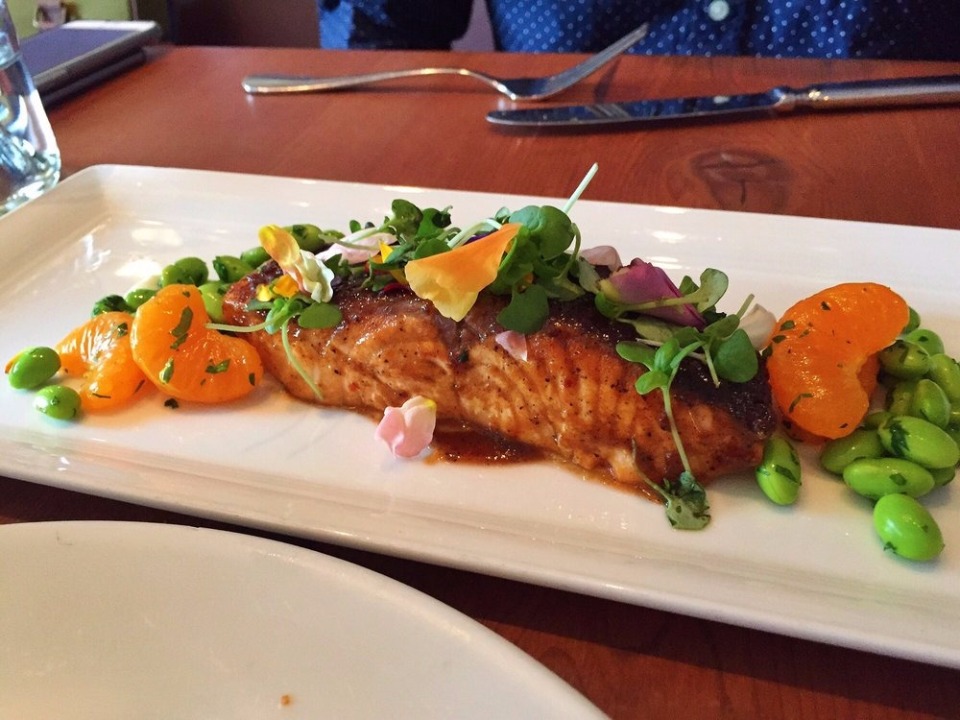 In addition to The Grill, the W hotel is also offering a Thanksgiving special at Trace, its farm to table restaurant
This holiday, the eatery offers a three-course family style menu for $89 per person. From 4-8pm, diners can pile plates high with turkey, salmon, Brussel sprouts, potato puree, pumpkin pie and other seasonal selections. 
Union Square: Bluestem Brasserie
1 Yerba Buena Ln. (off Market St.)
The upscale American eatery in Union Square is offering a special menu for diners on Thanksgiving.
According to a press release, Chef Trevor Ogden, Blustem's Executive Chef, will be cooking a four-course meal for the holiday. Diners can expect to see a menu that includes options, like roasted turkey roulade, sourdough stuffing, crispy Brussels sprouts, candied garnet yams, dinner rolls and more.
Round out the meal with an order of pumpkin cheesecake, which is made with "gingerbread streusel, bourbon caramel, cinnamon crème fraîche, and candied pumpkin seeds."
The Thanksgiving menu is $85 per person while the kids' version, which includes a two-course meal, is $35. 
Union Square: Campton Place Restaurant
340 Stockton St. (at Campton Place)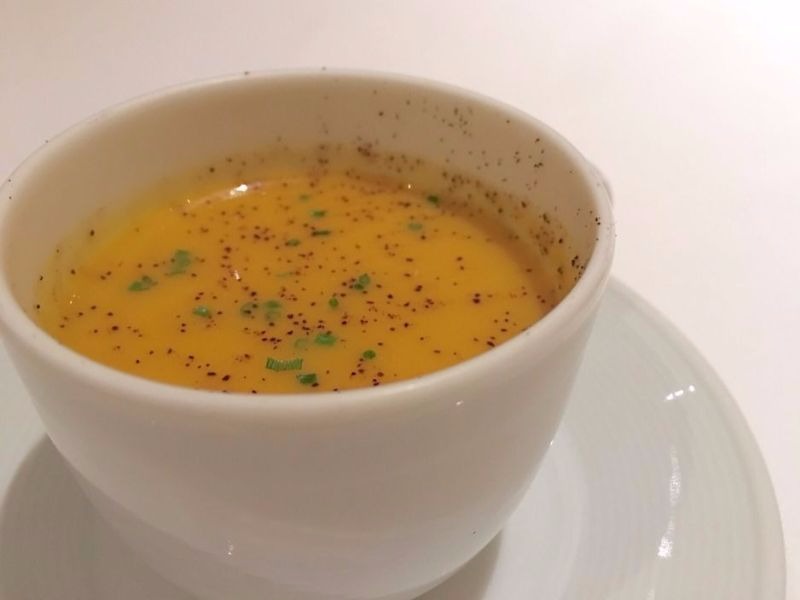 This two Michelin Star restaurant is opening its doors for guests next Thursday. 
A three-course meal created by Executive Chef Srijith Gopinathan will offer a menu that incorporates "Cal-Indian cuisine" with traditional Thanksgiving dishes. For $165 per person, diners will get to choose from options like Maine lobster with cauliflower, slow roasted turkey, roasted Angus beef filet, and butternut squash velouté.
Wine pairings will cost an additional $89.
Lower Nob Hill: Le Colonial
20 Cosmo Place (between Taylor and Jones streets)
The neighborhood's upscale French-Vietnamese restaurant, Le Colonial, is open for dinner from 4-10pm.
The restaurant is offering a condensed version of its a la carte menu, as well as several chef specials like 'Sup Bi Pumpkin Soup, ' (with essence of turmeric and crispy stick) 'Ca Hoi Nuong Cuon Nam' (an entrée of wild salmon wrap in wheat paper with crimini mushroom and Thai basil sauce) and more.
There will also be live music from the Greg Jacobs Jazz Trio from 7pm until the end of the night. 
Fisherman's Wharf: Pier Market Seafood Restaurant
Pier 39
Pier Market Seafood Restaurant, which offers diners expansive views of the water, will be open for business on November 23rd, from 11am to 8pm.
Along with its regular menu options, it will also be offering a range of traditional Thanksgiving plates, from turkey and mashed potatoes to stuffing, cranberry sauce and more. You can expect individual plates to cost between $5.50-$36.95. 
Fisherman's Wharf: Fog Harbor Fish House
Pier 39
Additionally, Fog Harbor Fish House, also located at Pier 39, will be open. Beginning at 11am, diners can order off its regular menu, which includes a range of seafood plates, like crabcakes, clam chowder soup and more, or order from its special Thanksgiving day menu.
Offerings include turkey, mashed potatoes, gravy, stuffing, cranberry sauce and pumpkin bread pudding. Diners can expect to spend anywhere between $7-$54 for each item on the menu.
Disclosure: Luke's Local provided Hoodline with samples from its Thanksgiving menu.