The Rainbow World Fund is seeking volunteers to help decorate its Christmas tree for the 12th season in a row. The tree will be displayed in the rotunda of City Hall from November 30th to January 4th.
Founded 17 years ago, Rainbow World Fund is a humanitarian organization based in the Castro "that raises consciousness and funds for relief efforts around the world," said Jeff Cotter, its founder and executive director.
"We build bridges between the LGBTQ and other communities with a mission of peace and unity," he said.
Along with raising funds, volunteers help people who've been directly impacted by natural disasters, poverty, oppression and other challenges.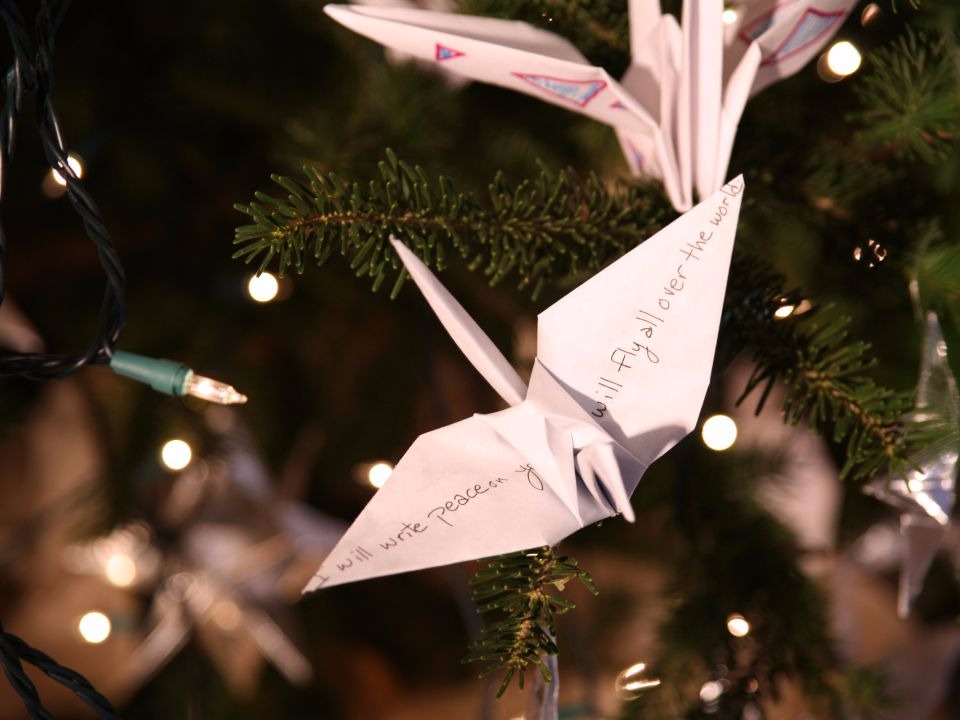 Cotter told Hoodline via phone that the Christmas tree is inspired by his organization's work and the story of a Japanese girl named Sadako Sasaki. 
Sasaki was two years old in 1945 when the United States dropped an atomic bomb on Hiroshima. Like hundreds of thousands of other victims, she was affected by the radiation and ended up suffering from leukemia ten years later.
While in the hospital, a roommate reportedly told Sasaki about a Japanese legend promising that anyone who folds a thousand origami cranes will receive a wish.  
There are different interpretations to the ending of this story: some say she made it to her goal, but others claim that she only folded 644 cranes before succumbing to her illness in October of 1955.
On her cranes, Sasaki wrote inspirational messages for herself and others. One of her best-known phrases: "I will write peace on your wings and you will fly all over the world."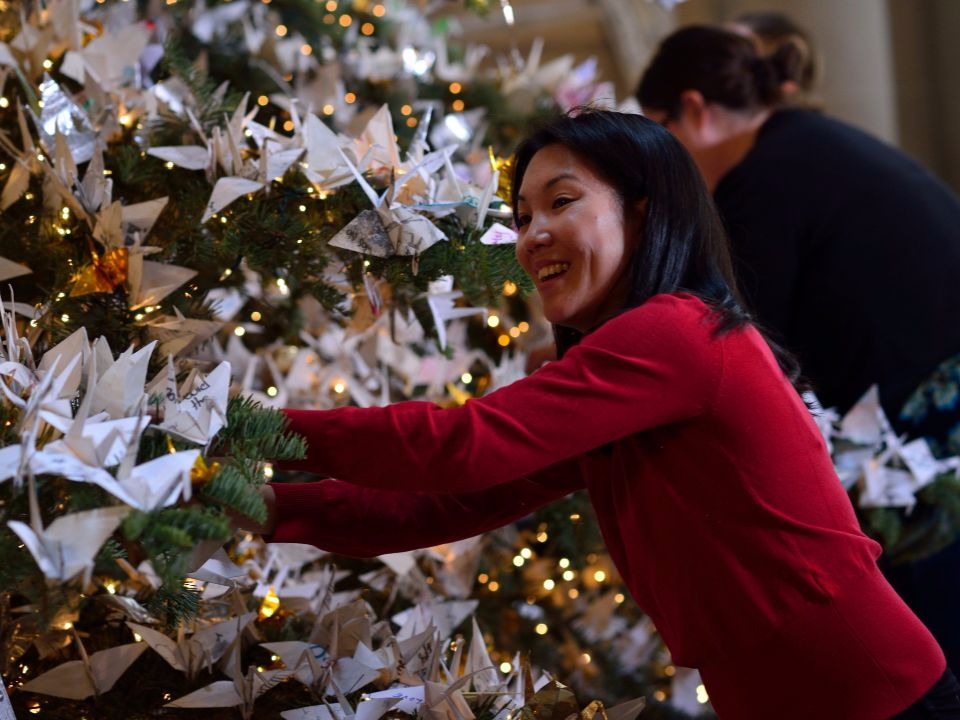 The tree to be displayed in City Hall is 23 feet tall and can hold about 17,000 ornaments. Cotter said the decorations are stored in a warehouse, and thousands of new cranes are sent in each year.
Submitted by children and adults, messages written on the birds reflect a broad range of wishes and hopes.
"Before the US got marriage equality, we received a lot of wishes about this," he said. "We got wishes from children whose parents are gay that talked about the discrimination, teasing and bullying they experienced in school."
For some children, Cotter said writing out wishes can help them heal from trauma.
"One theme that came up was a horizontal line with a little box/figure, a few inches underneath it, [which] we realized was a wish for their dead parents," said Cotter. "We also have so many wishes from kids whose parents are in prison."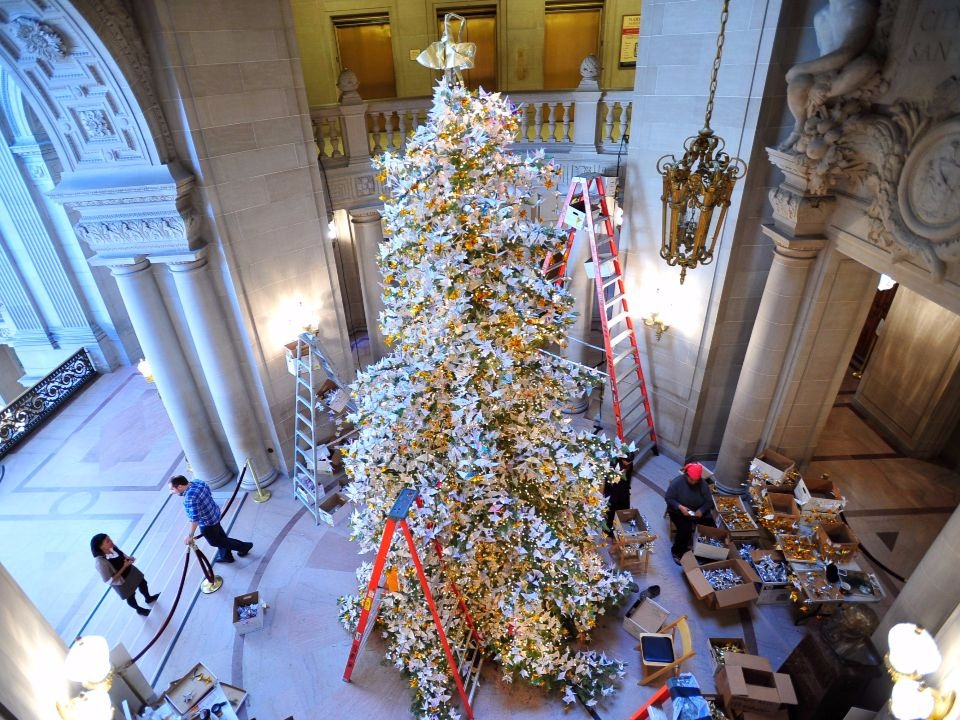 You can submit your own wish by filling out this form. 
The organization is also looking for volunteers to help decorate the tree between November 26th to December 3rd. Hours are 8am to 8pm all of the days, except on Wednesday, November 29th (8am to 2pm).
After the decorating is complete, a tree lighting ceremony will happen on Monday, December 4th at 6pm The event will feature Mayor Ed Lee, the San Francisco Boy's Chorus, a blessing by the Sisters of Perpetual Indulgence, refreshments, and more.